A Michigan man allegedly made repeated calls to CNN's Atlanta headquarters and threatened: "Fake news. I'm coming to gun you all down."
Brandon Griesemer was arrested last Friday at the home he shares with his parents in Novi, near Detroit, according to federal court records. He was released the same day after posting $10,000 bond on a charge of transmitting interstate communications with the intent to extort and threat to injure, according to the court calendar.
Griesemer allegedly called CNN 22 times on Jan. 9 and 10, railing against African-Americans, Jews and CNN from the same phone number that was used in September to communicate threats against an Islamic center in Ann Arbor, according to an FBI affidavit.
The affidavit said that Griesemer, whose age was not listed, admitted to local police that he made the call to the mosque and that he was "angry at the time of the call."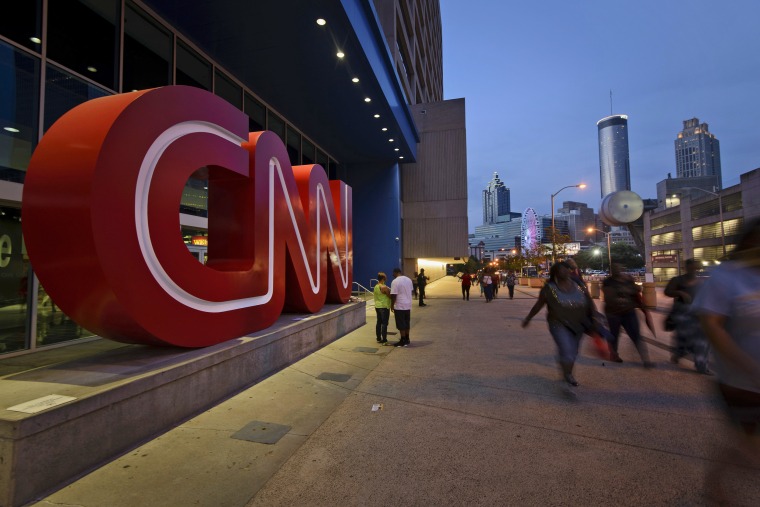 Four of the 22 calls to CNN included explicit threats, according to the FBI. In one of the calls, the caller said: "Fake news. I'm coming to gun you all down." In another call, he said, "I'm coming for you, CNN. I'm smarter than you. More powerful than you. I have more guns than you. More manpower. Your cast is about to get gunned down in a matter of hours."
In a statement, CNN said: "We take any threats to CNN employees or workplaces, around the world, extremely seriously. This one is no exception. We have been in touch with local and federal law enforcement throughout, and have taken all necessary measures to ensure the safety of our people."
His arrest came days after President Donald Trump announced his "Fake News Awards" on the website of the Republican National Committee.
"2017 was a year of unrelenting bias, unfair news coverage, and even downright fake news. Studies have shown that over 90% of the media's coverage of President Trump is negative," read the introduction to the "awards." CNN was mentioned numerous times on the list.
The affidavit did not mention Trump or whether Griesemer was inspired by the president's repeated tweets about fake news.