Mike Avery, a morning news anchor in Michigan, delivered some very personal news Thursday that will probably come as a shock to his loyal viewers – he is one of the hundreds of former Ohio State University athletes who say they were sexually abused by former wrestling team doctor Dr. Richard Strauss.
Avery, who has worked for FOX 17 Morning News in Grand Rapids since 2010 and was a star lacrosse player for OSU from 1988 to 1991, made the painful admission during an exclusive interview with NBC News' Gabe Gutierrez.
He said he's not sure how his viewers are going to respond. He said he too is having trouble coming to terms with the idea that he is a victim.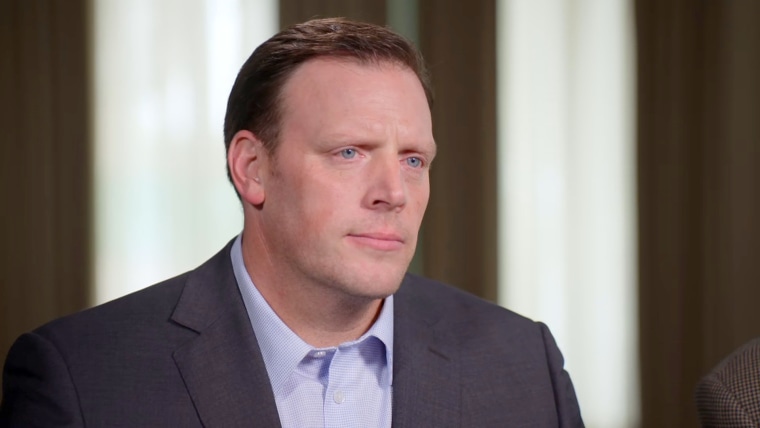 "Now they are going to see a different side of me," he said. "I hope the support is there….I'm just me. I've got a story that I've been carrying with me for three decades."
Avery is the most high-profile former OSU athlete to sue the university, which in May released a damning report compiled by the Perkins Coie law firm concluding that coaches and athletic administrators knew for two decades that Strauss was molesting male athletes but failed to sound the alarm or stop him.
"It's something I won't forget," Avery said, as he recounted Strauss' examination of his groin during a sophomore year physical, saying it felt like it went on forever.
"No physical I'd ever known went on like this," he said. "I remember saying to one of my teammates afterward, I think I was just assaulted."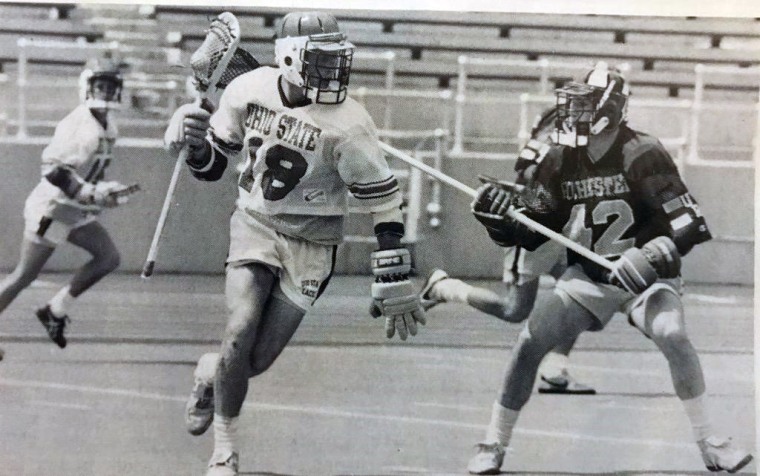 But Avery told nobody else. Not his coaches. Not the people he loved.
"I didn't say anything to anyone," he said. "I didn't say a word for three decades."
Meanwhile, Avery said, what happened ate at him and made it difficult for him to form relationships and trust people.
"My wife and I have had trouble with our marriage," he said. "It caused problems I didn't expect to have to deal with."
So his first reaction was anger when the results of the Perkins Coie investigation were finally released.
"I was angry that I have to share this with my family who had no idea," he said. "And with what I do for a living, got to share it with my viewers locally where I live."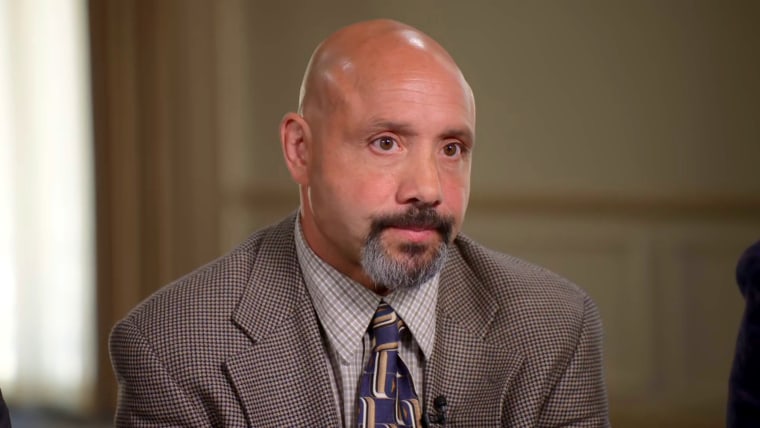 Avery's anguished remarks were echoed by two other former OSU athletes who spoke about their ordeals on camera with NBC News for the first time. All three are clients of Ohio attorney Michael Wright of Wright & Schulte, who is representing more than 140 former OSU athletes in lawsuits against the school.
"It rips the scab off," said Michael Rodriguez, who wrestled at Ohio State from 1990 to 1992 and dropped out after his encounter with Strauss. "The whole process has been incredibly painful."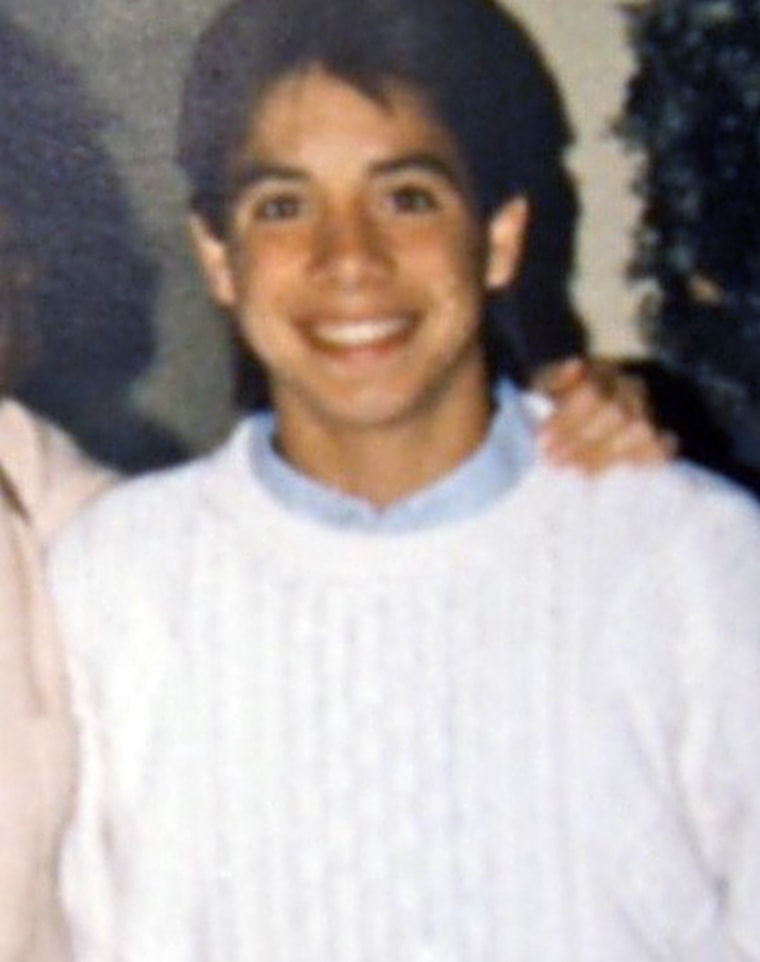 Rodriguez said he'd gone to Strauss' home to collect some ointment for a case of pubic lice and "completely froze" when the doctor suddenly started masturbating him. And for years he felt deeply ashamed that he did not try to stop him.
"It never dawned on me to hit him," he said.
But what happened changed his life forever.
"I never went back to practice, I never went back to class, I never told my coach," he said.
Nick Nutter, who wrestled for OSU from 1992 to 1997, said he too had been groped repeatedly by Strauss during physicals. "I would have a cauliflower ear and he would say pull your pants down," he said.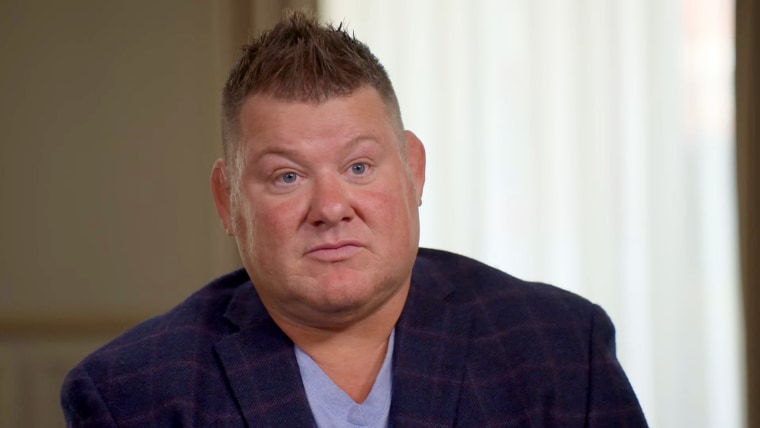 So Nutter said he tried to avoid spending any time alone with Strauss. But when he came down with poison ivy that spread to his genitals, he was so desperate for relief he agreed to come to the doctor's house.
The next thing he knew, Nutter said he was laying naked on Strauss' bed in a candlelit room adorned with photos of bare-chested men and the doctor was masturbating him.
"There's many factors why I didn't say something or punch him," said Nutter, who was a scholarship student from a family with modest means. "The last thing I wanted to do is punch a doctor in the nose and ruin that scholarship."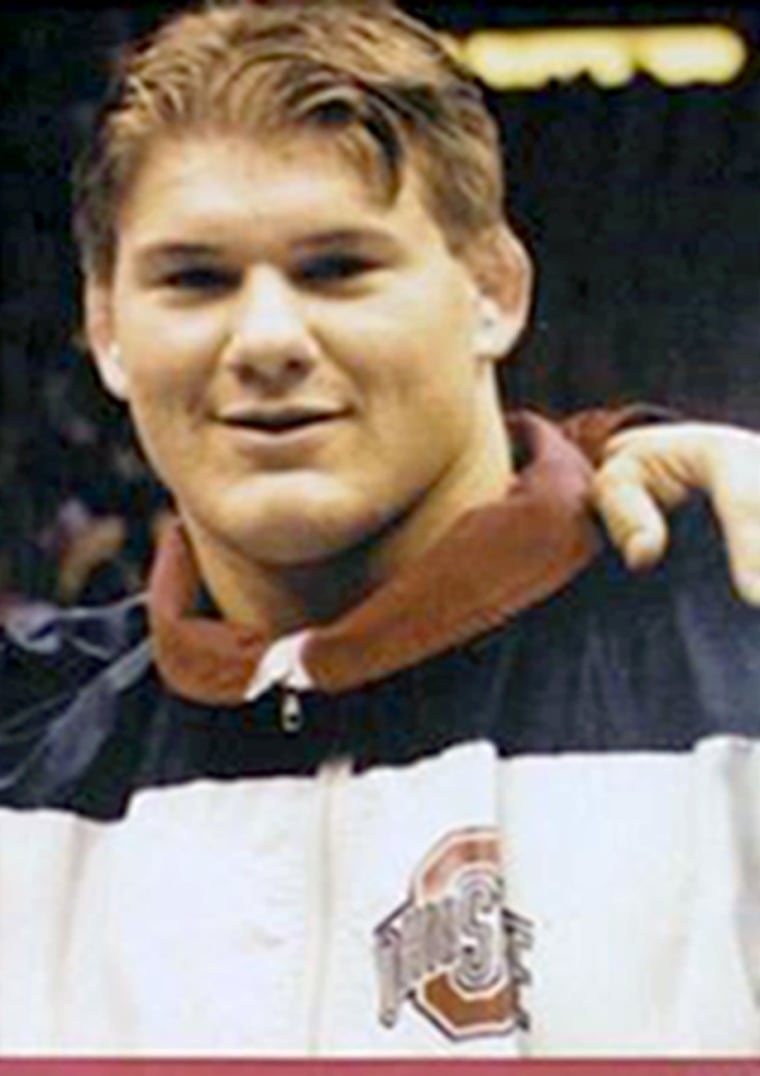 The Strauss investigation was launched 18 months ago after a whistleblowing former OSU wrestler named Mike DiSabato came forward and said he was victimized by Strauss.
Perkins Coie was picked to do the independent probe. And the accounts of the athletes interviewed by NBC News are, in many cases, remarkably similar to the abuse accounts that other athletes have given both in interviews and in court papers.
The Strauss scandal became a national story in July 2018 when DiSabato and several other former wrestlers accused one of their former coaches, powerful Republican congressman Jim Jordan, of turning a blind eye to what Strauss was doing.
Jordan continues to deny any knowledge of what Strauss was doing and maintains he did not even hear any locker room talk about the abuse.
The Perkins Coie report, however, states that the abuse by Strauss, who died by suicide in 2005, was an open secret.
"Consistent with the findings described above, 22 coaches confirmed to the Investigative Team that they were aware of rumors and/or complaints about Strauss, dating back to the late 1970s and extending into the mid-1990s."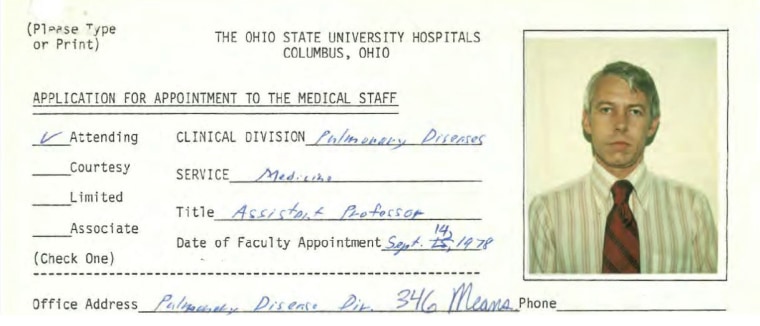 The athletes interviewed by NBC News all agreed that what Strauss was doing was common knowledge. They said there was widespread snickering about the doctor's "handsy" physicals.
"This guy basically roamed that campus for decades, preying on dozens of athletes," Avery said. "It's absolutely angering that this went on."
This week, OSU states in its annual crime report that Strauss committed at many as 1,429 sexual assaults and 47 outright rapes while working as a physician at the university from 1978 to 1998.
"Ohio State remains deeply concerned for each person who endured Richard Strauss' abuse. Strauss' actions were reprehensible, and the university's fundamental failure at the time to prevent the abuse and thoroughly investigate complaints was unacceptable," OSU president Michael V. Drake said in response to a request for comment from NBC News. OSU did not comment on the lawsuits filed by Avery, Rodriguez and Nutter.