Michigan State University, plunged into turmoil by the Larry Nassar sex abuse scandal, admitted Tuesday that it knew about accusations of impropriety against Nassar's boss in 2015 but let him continue on as dean.
The disclosure is certain to fuel a new round of criticism that MSU, the ninth-largest university in the country with a powerhouse athletic program, turned a blind eye to misconduct before Nassar was exposed as a serial predator who molested his patients, including Olympic gymnasts.
Nassar's supervisor at the College of Osteopathic Medicine, Dean WIlliam Strampel, came under scrutiny earlier this year when the Michigan attorney general opened a criminal investigation into MSU's handling of allegations against the doctor.
Strampel has since been charged with misusing his powerful position to proposition and grope medical students. Recent court documents also detail alleged misconduct with students he hired to be models for practice pelvic and breast exams.
In a statement first released to The Lansing State Journal, Provost June Youatt said she found the latest descriptions of Strampel's behavior "shocking and appalling."
But Youatt also confirmed that in 2015, an anonymous survey conducted as part of Strampel's five-year personnel review contained red flags.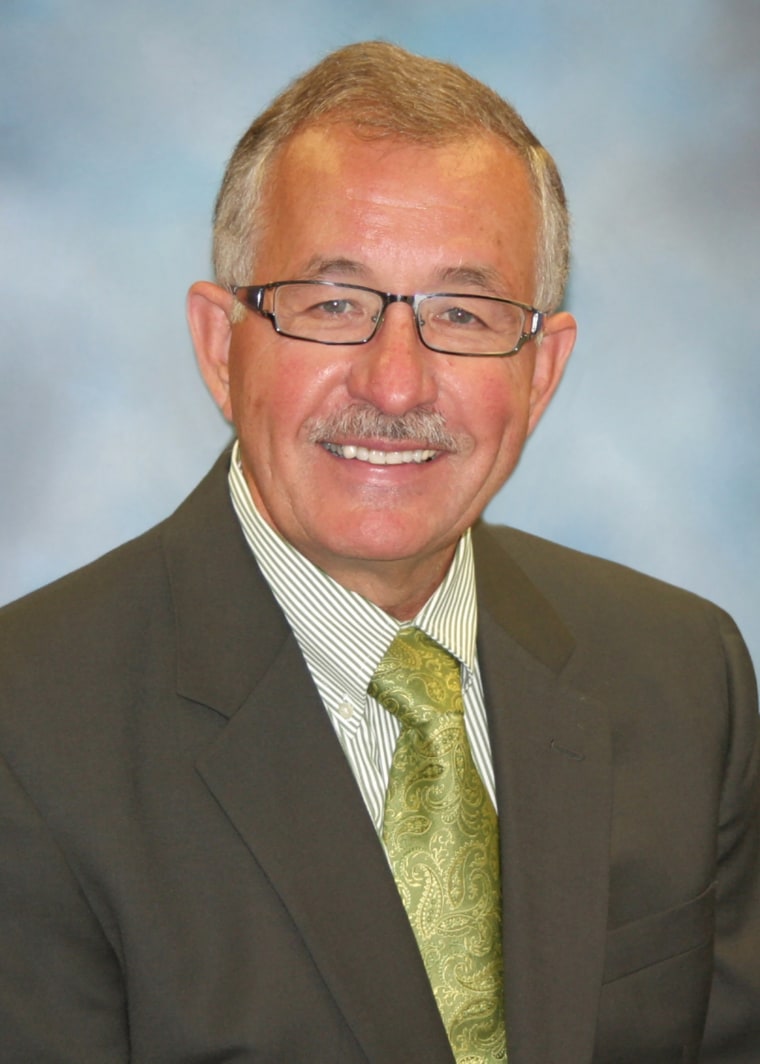 "The results included several accounts of inappropriate remarks and a number of concerns about uncouth and sometimes offensive language during the review period," she said. "The concerns raised were taken seriously, and I specifically addressed these in the required post-review conversation."
She said no official complaints had been filed with MSU about Strampel and she "made a decision to reappoint" him to another term as dean.
Youatt did not provide any details about the survey results or whether they were from a document reported by The Detroit News that included both praise of Strampel and criticism of his comments and behavior.
The results included several accounts of inappropriate remarks and a number of concerns about uncouth and sometimes offensive language.
John Manly, an attorney who represents many of Nassar's victims, suggested Youatt was downplaying the survey comments about Strampel.
"Our investigation leads us to believe these statements attributed to Strampel were far, far beyond 'inappropriate,'" he tweeted.
Strampel has pleaded not guilty to the charges against him, and his lawyer has said he looks forward to fighting the allegations in court.
MSU, which is seeking to revoke Strampel's tenure and fire him, says it has found no evidence that anyone covered up sexual abuse.
But some of Nassar's victims have said they reported his abuse— ungloved penetrations performed under the guise of treatment — to MSU employees as far back as 1997. And when a patient filed an official complaint in 2014, MSU cleared Nassar of wrongdoing.
After the investigation, Strampel warmly welcomed Nassar back to the practice with the restrictions that he had to use gloves and have chaperones present for exams in the genital area. Strampel did not ensure Nassar followed the new rules and he continued to molest patients, according to investigators.
Nassar was unmasked as an abuser by an Indianapolis Star investigation in the fall of 2016, but it wasn't until scores of victims testified at his sentencing hearing in January that MSU truly felt the repercussion. Amid growing national outrage, MSU President Lou Anna Simon and the athletic director resigned.
While Nassar has started serving an effective life sentence and Strampel is awaiting trial, MSU is still grappling with fallout that includes investigations by the state attorney general, the NCAA and the U.S. Department of Education; hundreds of lawsuits could cause crippling financial problems; and calls for acting president John Engler and the entire Board of Trustees to resign.
Two weeks ago, Engler came under fire in a very public way when Nassar victim and MSU student Kaylee Lorincz, speaking at a trustees' meeting, accused him of trying to coerce her into settling a lawsuit for $250,000 without her lawyer present.
In an interview with The Detroit News last week, Engler said a "disorganized" structure at MSU with no clear hierarchy had allowed Nassar's behavior to go undetected for so many years.
He said it was his decision to try to get rid of Strampel, who is still collecting his $217,000 salary.
"When I asked why he wasn't fired, I was told at a university you fire someone by revoking tenure," Engler said. "That's a process, and it involves faculty. I was told it was hard to do. My response was, 'I don't care how hard it is, let's begin the process.'"