Attorneys representing 15 ex-patients of the former doctor for USA Gymnastics plan to file suit against Michigan State University, where he worked until he was fired this September.
The doctor, Larry Nassar, was charged last week with sexually abusing a young girl between 1998 and 2005 at his home. There's an ongoing investigation into allegations by dozens of former patients, including elite gymnasts, that Nassar molested them under the guise of invasive medical exams.
"We intend to demonstrate that Michigan State University received complaints regarding Dr. Nassar and failed to properly investigate, discipline and sanction Dr. Nassar for his abusive and harassing conduct," attorney Stephen Drew said in a statement announcing the notice of intent to sue.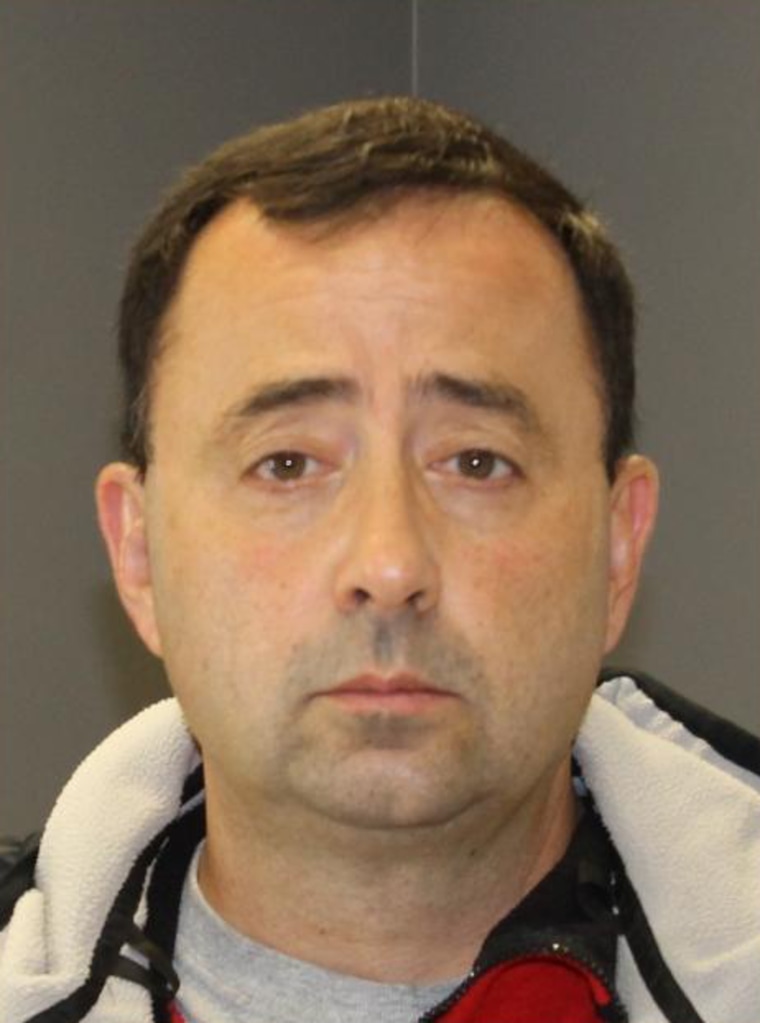 Jason Cody, a spokesman for Michigan State, said he could not comment on potential litigation.
"I can tell you we take allegations of sexual abuse very seriously. Our police, the lead investigative agency in the Nassar case, are devoting significant resources to the criminal investigation against him and are vigorously reviewing all complaints and working through them with the state Attorney General's office.
"After taking a report of alleged sexual assault against Nassar on Aug. 29, MSUPD detectives immediately began an investigation and notified our administration. Nassar was immediately reassigned from all of his clinical duties. The university fired Nassar on Sept. 20. All of the investigations are being handled by MSUPD's Special Victims Unit with more than a dozen investigators assigned to the cases."
Michigan State also received a complaint against Nassar in 2014. University police investigated and turned it over to prosecutors, who declined to file charges. That complaint has now been reopened.
Related: Michigan State Fires Doctor Accused of Molesting Gymnasts
The suit against Michigan State will also name Nassar, who has already been sued by two ex-gymnasts, one of them an unnamed Olympian.
Nassar has pleaded not guilty to the charges in the criminal case and has denied any wrongdoing, with his attorneys saying any "procedures" he performed were medically sound.