For years, they've been collecting dust — tens of thousands of evidence kits that could lead police to serial rapists but have never been tested.
But now, almost $80 million is being earmarked to help clear the massive backlog and hopefully get justice for sexual assault survivors.
Manhattan District Attorney Cy Vance is putting $38 million in forfeiture funds toward the cause.
"We have finally come together to solve one of our law enforcement community's biggest embarrassments which is having treated sexual victims, particularly women, not as seriously as we have treated other kinds of crimes and victims," Vance told NBC News.
Vice President Joe Biden and Attorney General Loretta Lynch are set to announce that the Department of Justice is setting aside $41 million for the effort.
"The bottom line is simple—if we're able to test these kits, more crimes could be solved and more women can live with the comfort of knowing her rapist will not return," Biden said in a statement.
The grants will be announced Thursday afternoon at a press conference in Manhattan, where the officials will be joined by "Law and Order" actress Mariska Hargitay, whose Joyful Heart Foundation has championed the cause for years.
The problem came to public attention five years ago when a Detroit prosecutor, Kym Worthy, discovered 10,000 kits were sitting neglected in a dingy warehouse. The city just finished testing those kits and found 487 suspected serial rapists and links to cases in 39 states.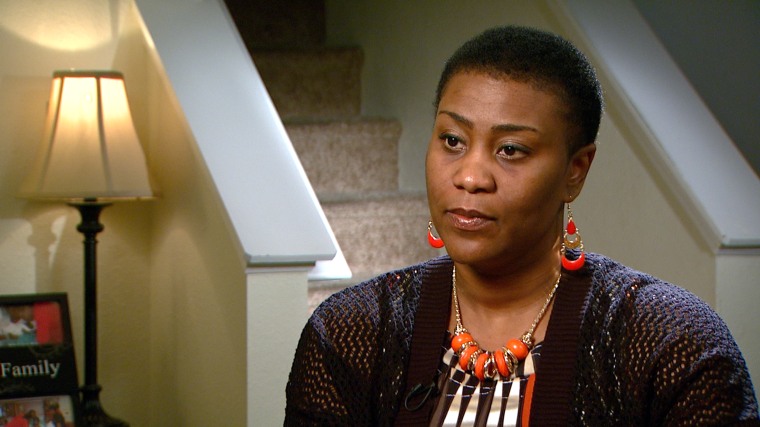 A rape victim named Johnnie, whose attacker went free for 13 years until her kit was tested by Detroit, said the huge numbers of untested kits around the country are "disturbing."
"It's survivors out there that need closure," she said.
"We have finally come together to solve one of our law enforcement community's biggest embarrassments."
Vance's office is giving grants, ranging from $97,000 to $2 million, to 32 other agencies to test more than 56,000 of the so-called "rape kits," which include DNA samples taken from victims' bodies after attacks.
The cash is coming from settlements that the DA's office struck with international banks that violated U.S. sanctions.
The Justice Department grants, approved by Congress last fall, will be used to test 13,500 kits in 20 jurisdictions.
"For anyone who has felt isolated and afraid, left out and left behind as a result of a sexual crime, our message is clear: we will not forget you. We will not abandon you. You are not alone," Lynch said.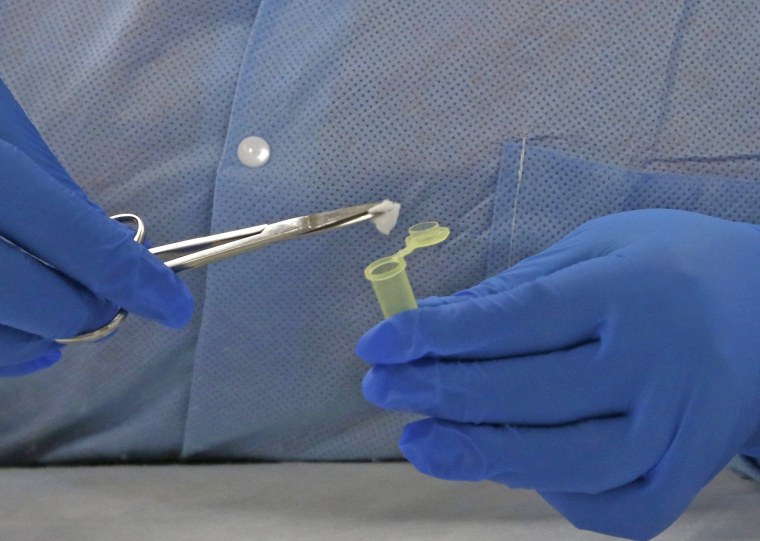 The money will mean all the difference in Las Vegas, where the city has been struggling to get rid of a backlog of 6,300 cases at a rate of 100 a year. With a grant from Vance's office, it expects to have tested them all within three years, using an outside lab.
"I think there is value in every kit," said Kimberly Murga, lab director for the Las Vegas Metropolitan Police Department. "We would like to end the backlog. We just need the resources."
The new funds will make a big dent but won't completely solve the problem.
Documents obtained by USA TODAY Media Network, an NBC News partner, uncovered more than 70,000 neglected forensic evidence kits amassed by more than 1,000 police agencies. That's just a fraction of the nation's 18,000 police departments, so the total number of untested kits is likely far higher, in the hundreds of thousands.
"To have those kits untested, in some case for decades, is wrong," Vance said.
"We had 17,000 untested kits in New York. And when those kits were ultimately identified and tested, we had 49 indictments out of New York City, in Manhattan alone."
Vance said that going forward, law enforcement needs to ensure there are no new backlogs.
"We have to completely reverse the approach that led us to have unsolved rape kits in storage units all around the country," he said. "It's a disgrace. How it got to that point, I can't answer. But I do know that we can solve it."