As a car bolts away, a device embedded in the front grille of a pursuing police car launches a small projectile that then attaches to the back of its target.
It sounds like something out of a Mission Impossible movie, but this device may help U.S. law enforcement agencies track vehicles in a safer way than engaging in a high-speed chase that creates danger for officers, passengers, and bystanders.
The Milwaukee Police Department announced this week that it will be outfitting its vehicles with a system that launches GPS trackers. The device, which was developed by StarChase of Virginia Beach, Virginia, propels a tracking device that looks like a cylindrical "bullet" with adhesive that can attach to the back of a moving vehicle. The GPS data is read on a screen in the police car, which locates the vehicle in real time.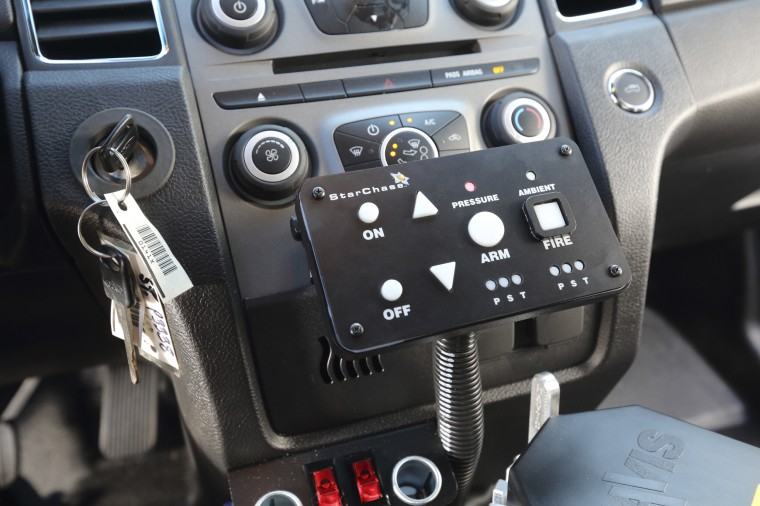 The launcher costs $5,000 per device. StarChase Founder and CEO Trevor Fischbach says that the cost of high-speed pursuits is significant. "What keeps us going is unfortunately the tragedies that happen every single day," he said. "Even the victims that do survive are generally affected as a result of the accident."
StarChase, which describes itself as a pursuit-management technology company, says that over 55,000 injuries occur each year in pursuit-related crashes. According to the National Highway Traffic Safety Administration, more than 10,000 people have been killed in high-speed pursuits since 1982 – nearly a third of which were innocent bystanders.
New technologies that track people's whereabouts have prompted debate about civil liberties and reasonable search. Advocates, such as the American Civil Liberties Union, say that this form of search should not be problematic if the "police catch up to the suspect as soon as they can." But police could find themselves at odds with the law should they use the trackers to learn more about the driver.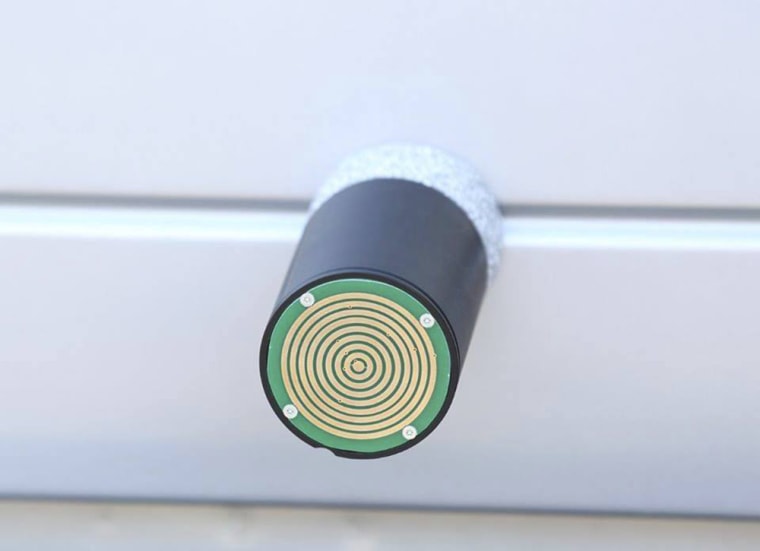 About two dozen police departments are using the device. The Austin Police Department, which started using the device in 2013 and has 10 police vehicles equipped, has reported great success. Officers have used the device in 36 pursuits – and they have not had any officer, suspect or bystander sustain injuries in that time, the department says. All of the suspects were apprehended, either immediately or after a warrant was issued.
In at least one case, Fischbach said, the technology unexpectedly uncovered an instance of human trafficking. In 2009, the Arizona Highway Patrol closed in on a targeted vehicle suspected of being involved in a drug case. When it was stopped, officers found nine teenage girls who had been smuggled across the border from Mexico.