MINNEAPOLIS — Court filings show that psychiatrists and training officers voiced concerns about a Minneapolis police officer's fitness for duty long before he fatally shot an Australian woman who had dialed 911 to report a possible assault.
Defense attorneys had filed a motion seeking to dismiss murder and manslaughter charges against Mohamed Noor, who is accused in the July 2017 shooting death of Justine Ruszczyk Damond.
In a response filed Wednesday, Hennepin County prosecutors said Noor was flagged by two psychiatrists during a pre-hiring evaluation in early 2015. The psychiatrists said he seemed unable to handle the stress of regular police work and exhibited an unwillingness to deal with people.
The Star Tribune reported Thursday that Noor was nonetheless found to be "psychiatrically fit" to work as a cadet officer. A hearing on the motions is set for Sept. 27.
Noor was fired in March, the same day he was charged. His lawyers have said he acted in self-defense, and his union is appealing his dismissal.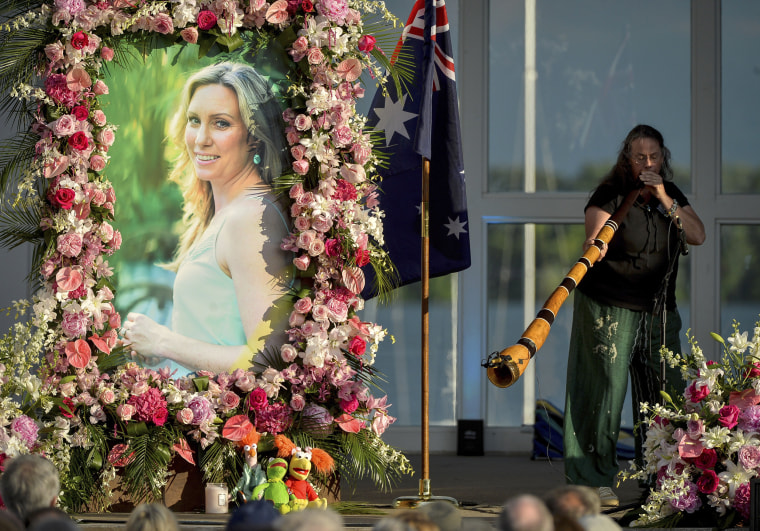 Damond, a 40-year-old life coach, had called 911 to report a possible sexual assault in the alley behind her home. Prosecutors say Noor was in a squad car's passenger seat when he shot Damond through the driver's side window after she approached the vehicle.
The Associated Press on Thursday left a message seeking comment from Noor's attorney, Thomas Plunkett. The Hennepin County Attorney's Office declined to comment.
The psychiatric evaluation said Noor was more likely than other candidates to become impatient with others over minor infractions, have trouble getting along with others, to be more demanding and to have a limited social support network. The psychiatrists said he "reported disliking people and being around them."
But since Noor exhibited no signs of a major mental illness, chemical dependency or personality disorder, he was cleared to work, the filing said.
Michael Quinn, a former Minneapolis detective, said any of those findings should have raised red flags during the hiring process.
"You've got to have a sense of what's right and what's wrong," said Quinn, a consultant who frequently testifies in court as an expert on police conduct. "You've also got to communicate with people and have some confidence and be able to deal with stress situations."
According to the filings, one training officer reported that on Noor's third-to-last training shift in 2016, he sometimes didn't want to take calls, instead driving in circles when he could have accepted them. The calls were for simple matters, such as a road hazard or a suspicious vehicle.
In another instance, a training officer said Noor told a 911 caller he would follow up on a report of a possible burglar, but never did. The officer said that it bothered her that he never bothered to check the area, because police are bound to "do our due diligence on this job."