Barry Leonard, a survivor of the 2009 "Miracle on the Hudson" crash landing, performs the same ritual every time he is on a jet that's about to take off.
"The first 90 seconds of a flight I always count to 90 because that's when the birds hit," he told NBC News. "I always know, when I get to 90, I'll be all right."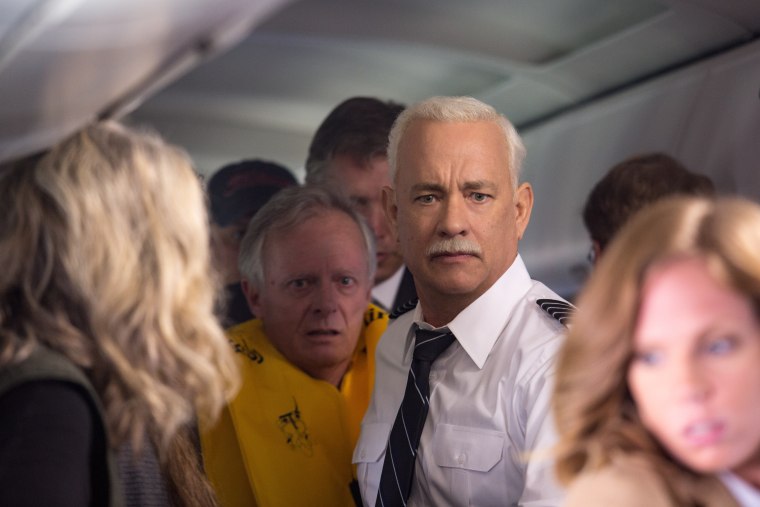 Leonard found himself counting again this week when he went to see a sneak preview of "Sully," Clint Eastwood's depiction of the dramatic Jan. 15, 2009 plane landing in the Hudson River. The movie opens nationwide Friday.
It stars Tom Hanks as hero pilot Chesley Sullenberger, who was forced to make an emergency landing after US Airways Flight 1549 struck a flock of geese and began losing power shortly after taking off from LaGuardia Airport.
NBC News reached out to several survivors to get their feelings about the new movie depicting the most harrowing day of their lives.
For Leonard, viewing the film was like watching his life flash before his eyes.
"Surreal, that was the word I was going to use," said Leonard, 63, who divides his time between Charlotte, North Carolina, and New York City. "I saw it with my wife the first time two nights ago. I thought it was very realistic. I saw it again last night with my kids. It was hard."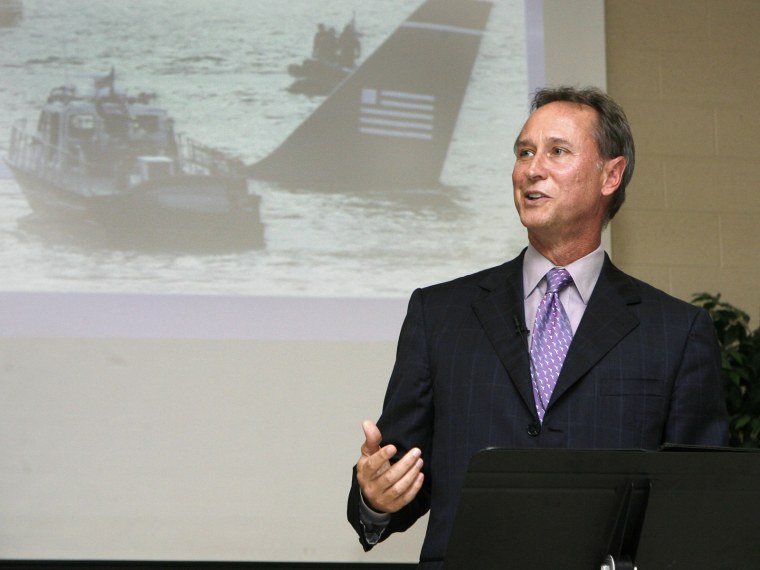 There were, in total, 155 people aboard the plane. Leonard said he expects seeing "Sully" will be therapeutic for some of them. "I do think that for some people it will add some finality to it," he said.
Leonard said the near-death experience, which left him with a cracked sternum, completely changed his philosophy on life.
He has hiked across Spain, climbed Mount Kilimanjaro, lived in an elephant sanctuary, and knocked off several other must-do's from his bucket list. He throws a party every year for fellow survivors and the first responders. He said Sullenberger and First Officer Jeffrey Skiles have come to several of his shindigs.
"We always hug one another ... we're each other's second family," he said. "We take time to talk to one another, to cry with one another."
Asked about Hanks' portrayal of Sullenberger, Leonard said it was "dead on."
"I've gotten to know Jeff and Sully pretty well," he said. "Jeff has this dry Midwestern sense of humor that Aaron Eckhart got just right."
Leonard is played in the movie by actor Jeffrey Nordling, who starred in another aerial drama called "Flight 93," a gripping portrayal of the heroic passengers who battled the al-Qaeda terrorists who hijacked their plane on 9/11 and crashed it into a Pennsylvania field.
"I think I do the best me, but he's a close second," Leonard said.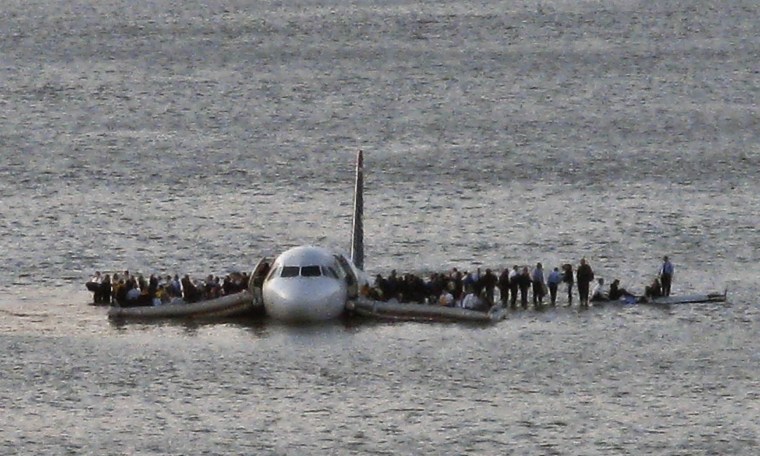 Another survivor, Carl Bazarian, said he had been planning to go to the premiere in New York City until his 16-year-old grandson saw the trailer, which includes scenes of Sullenberger being grilled by National Transportation Safety Board investigators after the crash landing.
"He got very upset," Bazarian said of his grandson, Jack. "He told me, 'Poppa, you told me Sully saved everybody and these people are questioning him.'"
Now, Bazarian said, he's heading to Atlanta from his home near Jacksonville, Florida, and will watch the movie with his daughter, son-in-law and four grandchildren.
Bazarian said his grandson is 16 and dreams of being a pilot. So he wants to watch the movie with him so he understands why Sullenberger's ordeal did not end after he safely landed the plane in the Hudson.
Asked how nearly dying in the Hudson changed his life, the 70-year-old grandfather said it banished an unsettling dream that had been haunting him since he was 26.
"In it, I would be in the back of a plane and ahead of me there is this bridge and I have to decide if there is enough propulsion to go above the bridge or under the bridge," he said. "After this happened, I said, 'Oh my God, the George Washington Bridge. We nearly hit the George Washington Bridge.' And I've never had that dream of anxiety again."
Bazarian said he was so convinced he was going to die he didn't bother to strap himself in as the plane was going down.
"At that point my whole ambition was to see the sun for one last time through the window," he said.
But in the chaos that followed, Barazian said he forged a lifelong friendship with Brad Wentzell, a patio door salesman half his age. Together, they helped him form a human chain that they used to secure one of the life rafts and get numerous people to safety.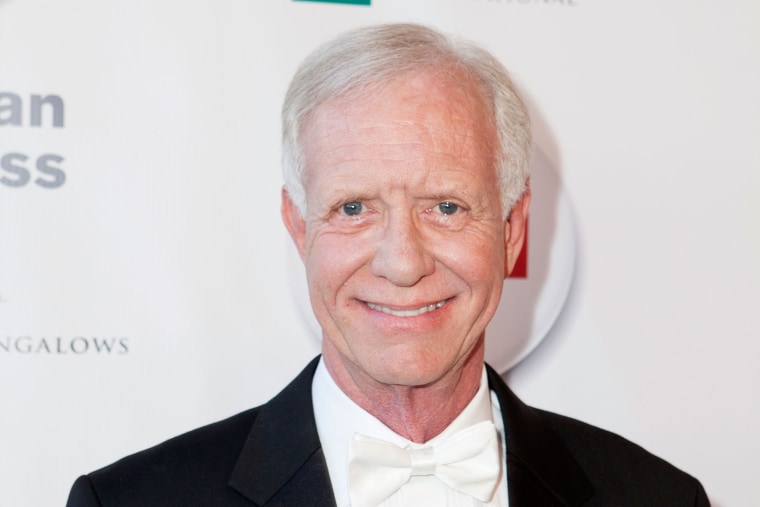 "He was a real hero," Bazarian said. "He and I have bonded. We're different generations so he calls me uncle."
Survivor Wendell Fox gave the movie and Hank's portrayal of Sullenberger two thumbs up after seeing it Wednesday at a screening.
"Sully is a quiet guy and Hank's take on him was very accurate," said Fox, a 64-year-old retired detective and grandfather of two.
When pressed to say how it affected his life, Fox seemed at a loss.
"Obviously it was a major event in our lives," he said. "But I still enjoy flying. It's still the safest way to travel."
What does he remember with vivid detail is how cold the Hudson was.
"I was in the water and the adrenaline was at max warp speed so I didn't realize how cold it was until later," he said. "But I recovered quickly."
Jeff Kolodjay, 38, said he too is also planning to see "Sully" on Friday night. He became a sort of spokesman for the survivors after the crash, telling a relieved nation that Sullenberger made a "hell of a landing." In the movie, he is played by Sam Huntington, best known for his turn as Jimmy Olsen in "Superman Returns."
A married father of two who lives in Longmeadow, Massachusetts, Kolodjay was on his way to Myrtle Beach with his father, his cousin, his friend Dave and two other pals to play some golf when the plane went down.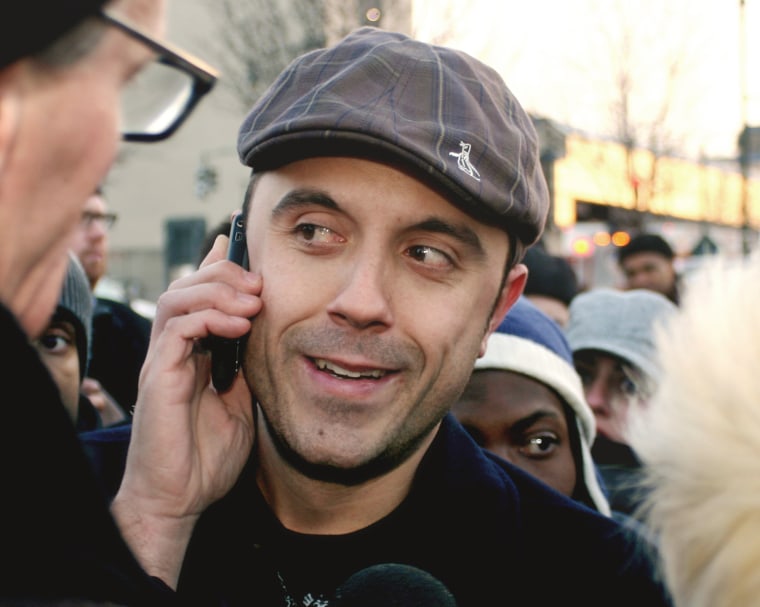 "My wife was six months pregnant with my son Gabe, who is now 7," he said. "I would not have met him or my other son Myles, who is 4, if this had turned out differently."
Kolodjay said he is excited to see the movie. He said he learned a valuable lesson on the day he wound up in the Hudson RIver.
"It's kind of a cliché, but oftentimes when you're having a bad day you reflect on what could have been," he said. "It really helps. It gives you perspective."