A Connecticut man has been named a suspect in the killing of his girlfriend and the disappearance of their 1-year-old daughter, police announced Tuesday.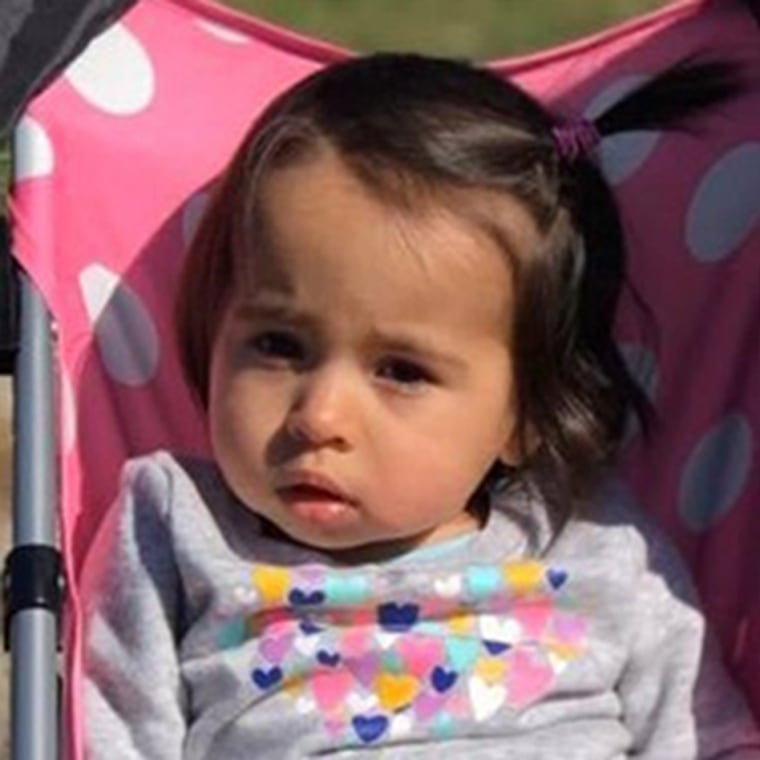 Jose Morales, 43, of New Haven, has been in the custody of New Haven police on unrelated weapons charges since Dec. 3, Ansonia Police Det. Patrick Lynch told NBC News Wednesday. He is being held at New Haven Correctional Center.
The day before his arrest, the body of Morales' girlfriend, Christine Holloway, was found in her home in Ansonia near New Haven.
Police responded to a request for a welfare check just before 1 p.m. on Dec. 2 at Holloway's home when she did not show up for work. An officer went to the residence, but was unable to make contact. At about 7:30 p.m., a second request for a welfare check was received. After forcibly entering the residence, Holloway's body was discovered. A medical examiner's report concluded she died from blunt force trauma.
Once police learned that the couple's daughter, Vanessa, should have been at the residence, a Silver Alert was issued on the morning of Dec. 3. A day later, police upgraded it to an Amber Alert, which remains active.
"Finding Vanessa and bringing her home safely is our main priority," Ansonia police said in a statement Tuesday. "We are not looking to arrest or start criminal proceedings against whoever has Vanessa; we just want her returned to her family."
Lynch said police believe Vanessa is in danger.
"We believe she's in danger because we don't know who she's with," he said.