A long-missing certificate with Abraham Lincoln's signature was found last week at a college in Pennsylvania by the school president, who knew it was there but had never looked for it.
James Douthat, the retiring president of Lycoming College, was cleaning out his closet when he found the 150-year-old document.
Douthat was pulling out what he thought was an access panel to plumbing when he discovered a framed certificate, dated 1863, which named the college's founder a Civil War chaplain, according to The Associated Press.
He was vaguely familiar with the history.
"In the back of my mind, I remember hearing about it," Douthat told the AP.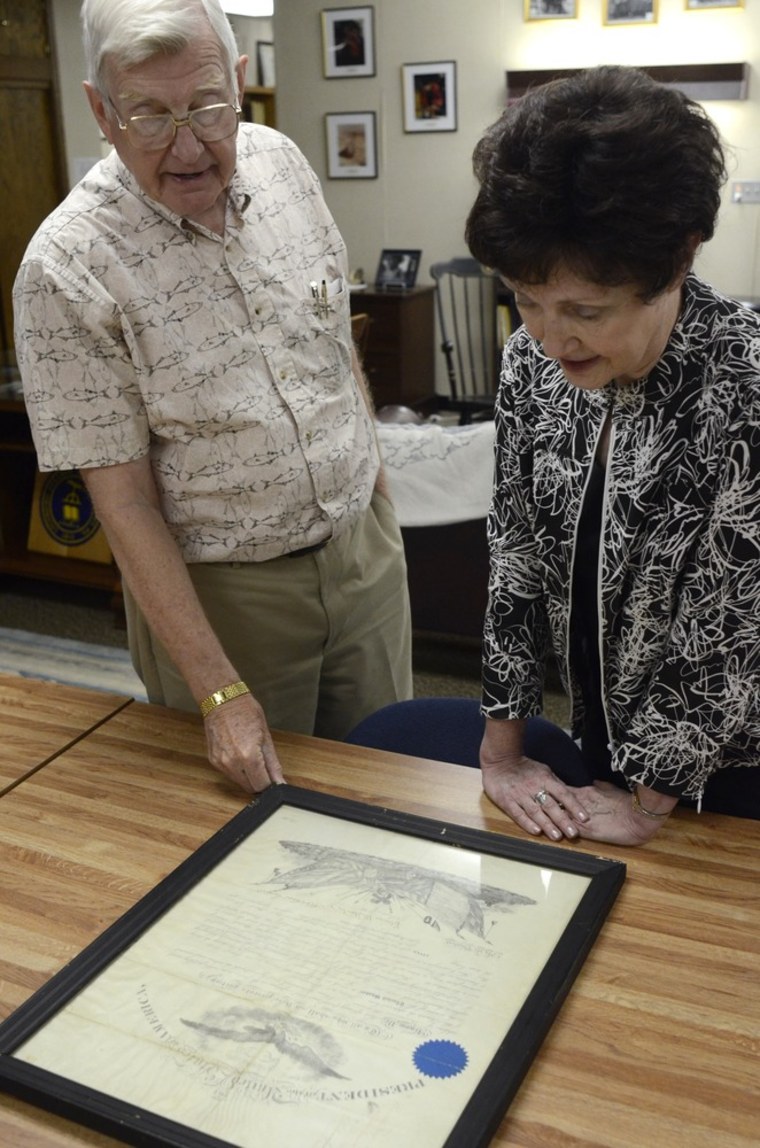 The document is in good condition, according to the AP, and Douthat said he "recognized Lincoln's signature immediately."
A similar certificate also signed by Lincoln recently sold for $11,000, according to autograph dealer the Raab Collection, but a preliminary appraisal on the particular certificate found at Lycoming revealed that it is worth about half that amount, the AP found.
For the college, the real value the certificate holds is its connection with the founder of the college, Benjamin Crever.
John Brinsfield, a U.S. Army Chaplain Corps historian emeritus, explained to the AP that Crever served at a military hospital between 1862 and 1865, when the battles of Antietam and Gettysburg occurred.
College officials told the AP that they will store the document in the college archives until they decide where it should be permanently placed — but the associate dean and library director Janet McNeil Hurlbert assured, "We will know exactly where it will be from now on."