A missing Florida 2-year-old whose mother was discovered slain in her apartment was found Friday in the jaws of an alligator, St. Petersburg police said.
The child's father has been charged with murder.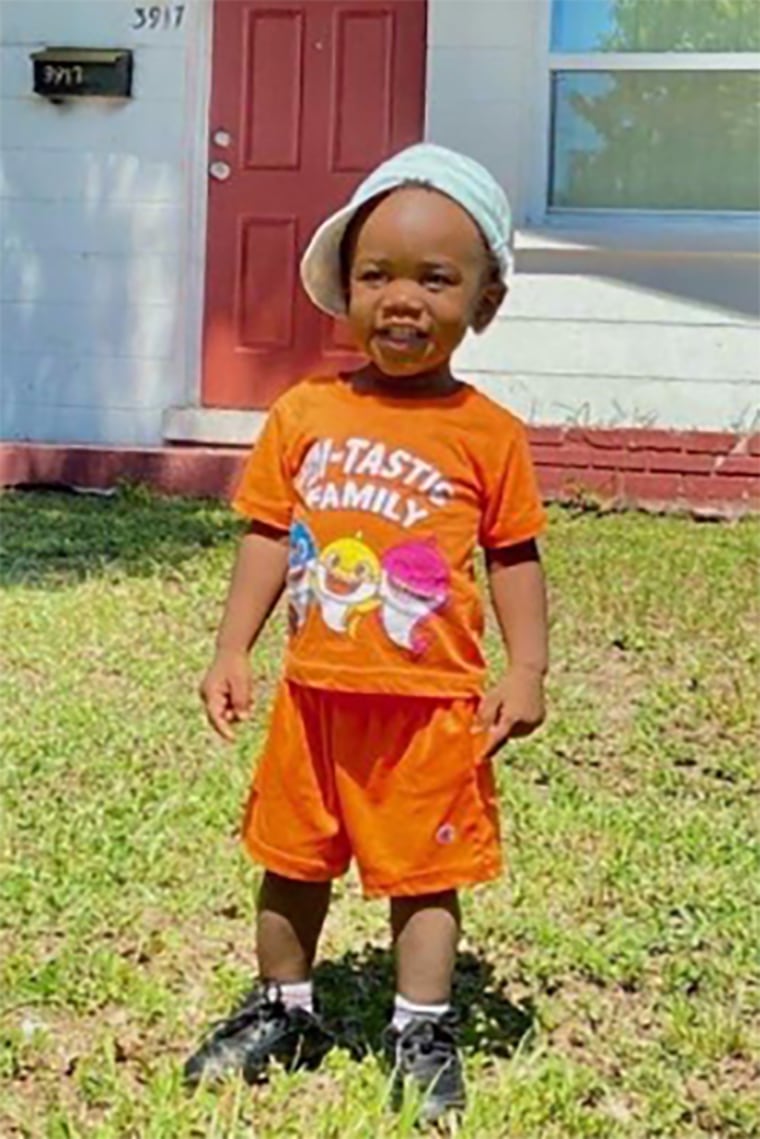 A detective shot and killed the alligator, Police Chief Anthony Holloway said.
"We didn't want to find him this way, but at least we can bring some closure to that family now," Holloway said at a news conference.
Taylen Mosley had been missing since Thursday, when his mother Pashun Jeffery, 20, was found killed in her apartment, police have said.
She had been stabbed multiple times, Holloway said Friday.
The child's father, Thomas Mosley, is charged with two counts of first-degree murder, the police chief said.
The child was found near Dell Holmes Park, which is close to Lake Maggiore, almost 10 miles from his mother's apartment, Holloway said.
Family members saw Jeffery and her child Wednesday, and on Thursday, they asked an apartment manager to check when they couldn't reach her, police have said.
The boy's cause of death will be determined by the medical examiner, Holloway said.
Thomas Mosley checked himself into a hospital and had cuts on his arms and hands, Holloway said, and he remained hospitalized Friday. He did not speak to detectives and requested a lawyer, according to the police chief.
Online case information did not appear to be available Friday night, and it was not clear if Mosley had an attorney who could speak on his behalf.
A search for the boy included dogs, a drone, and federal and state law enforcement agencies. An Amber Alert had also been issued for him.