A recent medical school graduate and Arkansas native who went missing in Mexico is believed to be safe, Mexican officials said Saturday.
Jesse Pacheco, 29, who graduated from Universidad Autónoma de Guadalajara's medical school last weekend and planned to return to the United States this past week, disappeared from outside a bar in Mexico last Saturday night. A friend of his from the university was found dead.
Mexican authorities initially said they believed Pacheco was a kidnapping victim connected to his friend's death. But on Saturday, Ricardo Franco Bolio, spokesman for police in the Mexican state of Jalisco, said authorities believe Pacheco and his mother were on an afternoon American Airlines flight Friday from Guadalajara to Dallas.
Jalisco Attorney General Gerardo Octavio Solís Gómez said as much, telling reporters Friday, "He already took a flight to his country of origin. We have information that he's in good health."
At least one family member was elated.
"Yes sir! Glory to God. He's alive," Carlos Robles Franco, Pacheco's brother, told the Arkansas Democrat-Gazette.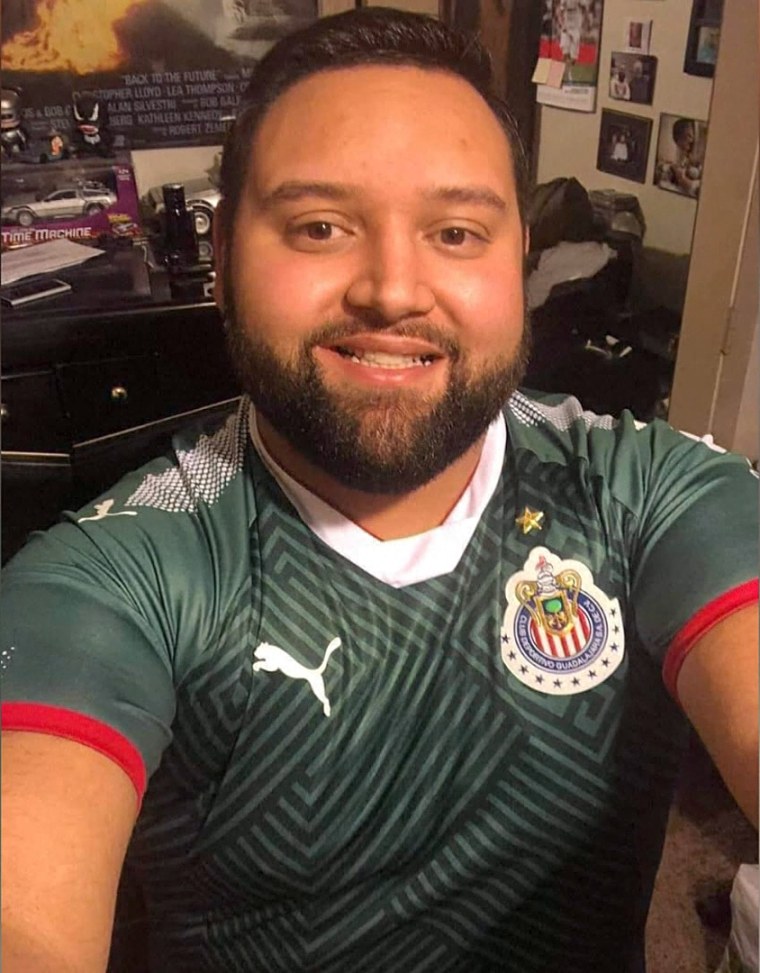 Pacheco's friend who had accompanied him to the bar, Carlos Alejandro Delgadillo Romero — also an American citizen — was taken by a group of people who beat him and shot him with a pistol, killing him, the Jalisco attorney general's office said.
Solís Gómez said Thursday that authorities believed Pacheco had been kidnapped by the same group of people.
Police in Mexico said there was no known motive for the attack.
"He just wanted a night out with his friends, and now It's turned into this tragedy," Francine Solis, Pacheco's cousin who served as the family's spokesperson, said.
No arrests have been made in Romero's death, but Gomez said investigators had interviewed at least nine witnesses and collected the names of more than 100 people who work in the area.
Download the NBC News app for breaking news and politics
Romero "was taken by a group that beat him and shot him with a pistol, which killed him," Gomez said. "The businesses nearby evacuated all their clients and closed down, to not get involved with this incident."
Romero was a medical student studying in Guadalajara with Pacheco. His aunt identified his body after it was sent home to the family.
The U.S. State Department confirmed Romero's death, noting, "Out of respect for the privacy of the family, we have no further comment at this time."