Carlie Trent, the 9-year-old Tennessee girl who was allegedly kidnapped by her uncle last week, has been found after two local residents discovered her and her uncle on their property, officials said Thursday.
And the uncle, 57-year-old Gary Simpson, is in police custody, Josh Devine, a spokesman for the Tennessee Bureau of Investigation, confirmed to NBC News.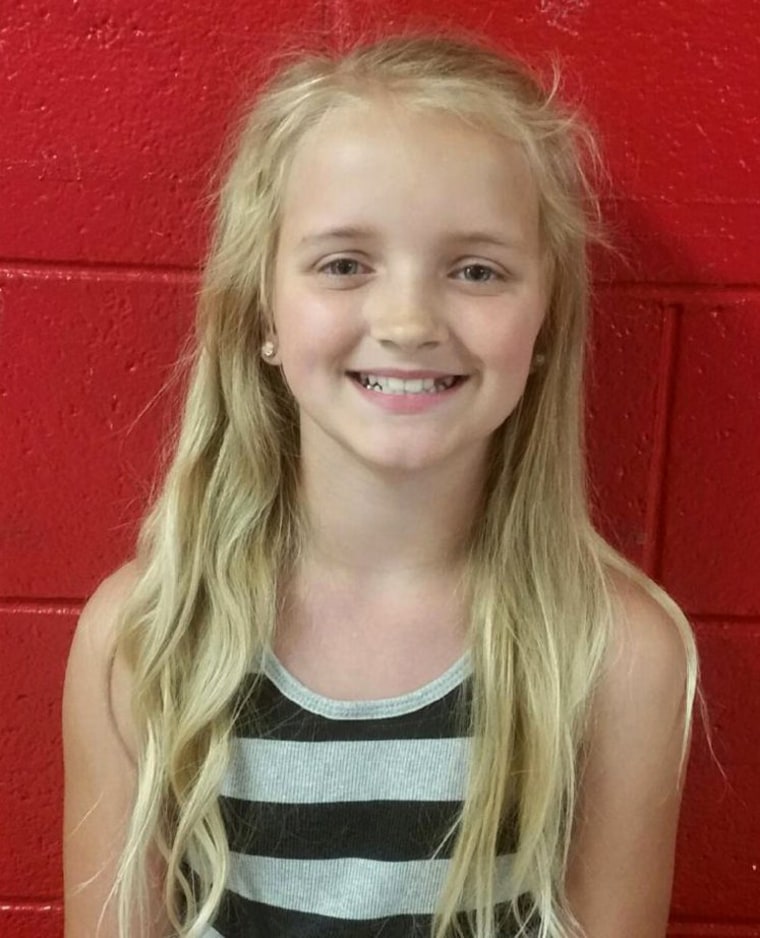 Simpson has been charged with "especially aggravated kidnapping," TBI Director Mark Gwyn said at a press conference Thursday evening, and authorities were planning on pursuing additional charges if warranted.
Gwyn said his agency had asked the public to check their property, including barns, outbuildings and trailers in the search for the little girl and "two conscientious Hawkins County residents did just that."
Resident Donnie Lawson and Baptist minister Roger Carpenter found Gary Simpson and Carlie on their property along rural trails that were so remote they were "only accessible by four-wheel drive," Gwyn said.
Carpenter then held Simpson at gunpoint while Lawson called 911, Gwyn said.
Carlie "appeared to be OK," he said, but the girl was en route to the hospital at the time of the press conference to be evaluated.
Simpson's van was found close to the location where he and Carlie were found, Gwyn added.
Cops had been looking for the pair since May 4, when Simpson — an uncle by marriage — picked the girl up from her elementary school in Rogersville.
Simpson previously had custody of Carlie and her younger sister, but they had since been returned to the biological father, James Trent.
The TBI declared an Amber Alert and soon hundreds of tips began pouring in about the whereabouts of the girl.
"The public is who rescued Carlie and without keeping them involved and without their assistance I wouldn't be standing there right now," Gwyn said.