The remains of a missing Texas woman last seen alive over a year ago were found stuffed in a refrigerator at her boyfriend's home, and police documents say he had threatened to kill her several times.
Chad Christopher Stevens, 41, has been charged with tampering with evidence with intent to impair a human corpse in connection with the death of Heather Louise Schwab, 35, McKinney police said.
Schwab's mother reported her missing in McKinney, a suburb of Dallas–Fort Worth, on June 28.
On Sunday, in a search of Stevens' property with a warrant, a body was found in a refrigerator wrapped in "copious amounts of plastic wrap" in the kitchen, the arrest affidavit said. The Collin County medical examiner's office later identified it as Schwab's.
In interviews with police, Stevens said Schwab died in his home on July 26, 2022, and he admitted hiding her body in the refrigerator, claiming he didn't know what to do with it, authorities said.
A mother's concern
Schwab's mother, Tammra Schwab, filed a missing person report on July 28, according to the arrest affidavit.
She told McKinney police that her daughter used narcotics and didn't have a close relationship with her or other family members and that she hadn't seen or spoken to her in over a year.
She told authorities that she knew her daughter was in a relationship and had been living with Stevens for the past several years.
However, she told police that Stevens was abusive and had allegedly assaulted Heather in the past. She said that on "multiple occasions in the past," Schwab told her "Chad would kill her and hide her body somewhere," the arrest affidavit said.
Tammra Schwab said that she was in contact with a neighbor in the area of Stevens' home who would give her updates on seeing Heather but that the neighbor told her they hadn't seen Heather in several months, leading her to file the missing person report.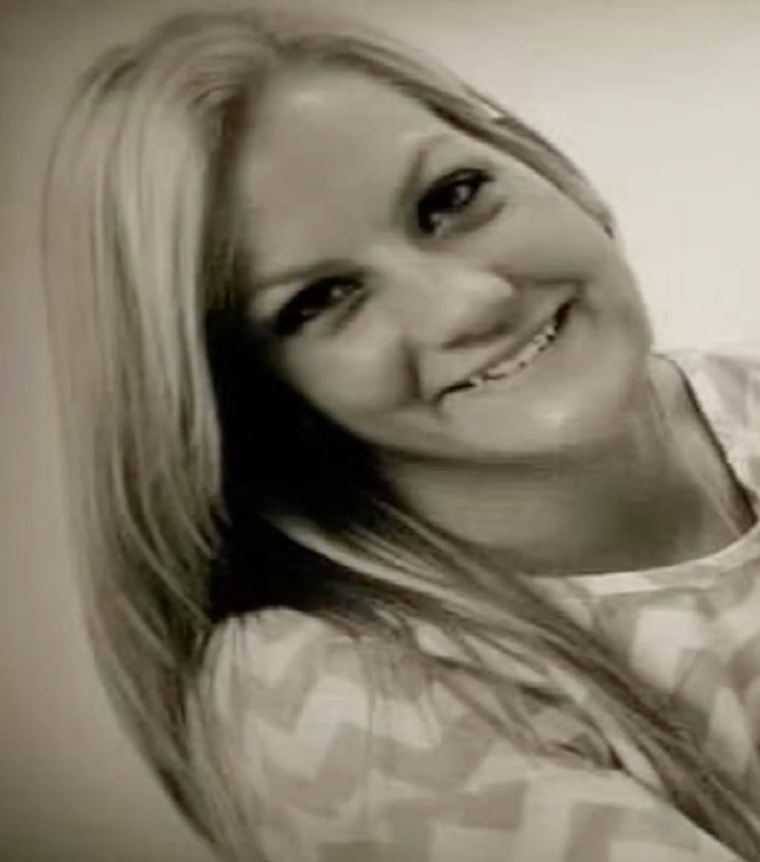 "Tammra stated that based on the past abuse and volatile relationship, she and other family members believed Chad may have killed her but were unable to provide any evidence of this," a detective wrote in the affidavit.
A detective then interviewed Stevens, who said that Schwab had left him roughly a year before and that he hadn't seen or heard from her since. 
A daughter's concerning call that opened the case
There were no leads until Nov. 3, when Tammra Schwab told police she had heard from Stevens' ex-wife, who she said told her Stevens had killed Heather and buried her in his backyard, the arrest affidavit said.
A detective called the ex-wife, who lived in Oklahoma, and she said she was told the comments about Schwab by her daughter, who had spoken to Stevens the night before, on Nov. 2. 
A detective went to Oklahoma to interview Stevens' ex-wife and daughter on Nov. 4. The daughter told authorities that she didn't speak to her father often but that she called him on Nov. 2 to tell him she was pregnant; he responded by getting "very upset" and "threatened to kill the baby if she did not have an abortion and even threatened to kill her," the affidavit said.
The daughter told him not to make such threatening statements because people might take him seriously, especially as his girlfriend had gone missing.
Stevens asked her: "Oh, so you think I killed her?" the affidavit said. He then started asking his daughter how she knew about his backyard, knew that it had allegedly been dug up and knew other things she hadn't brought up, the document said.
"Chad then made statements about how even if he had done something to Heather, he would only get 5 years in prison for hiding the body and he knew that because [he] had researched it," the affidavit said.
Stevens allegedly asked his daughter "how she knew that Heather was in the backyard," to which she replied that she didn't, and Stevens replied "sarcastically," "oh yeah, I definitely did that," according to the filing.
The discovery
A detective got video and photographs of Stevens' property, which led investigators to note "several anomalies" in the backyard "that were of interest."
Authorities also got in contact with another ex-girlfriend of Stevens', who they said alleged he assaulted her in January. 
Stevens' home was searched Sunday, and he was arrested on an assault warrant connected to his ex-girlfriend. 
During the search, authorities discovered the suspicious refrigerator wrapped in plastic wrap. The arrest affidavit said the sole entry to the kitchen had been "suspiciously closed and concealed from the remainder of the residence with a piece of sheet rock." 
In interviews with McKinney police, Stevens said that Schwab died at his home on July 26, 2022, and that he didn't know what to do, so he put her body in the refrigerator, the affidavit said.
Detectives located a call for service on Aug. 17, 2022, involving Chad and Heather indicating a woman was waving a firearm and a man was screaming at the location. "Detectives believe it is possible that August could be a more accurate time frame of the incident," the affidavit said.
Stevens told detectives that he had had "multiple physical altercations" with Schwab and that he had "threatened to kill Heather" on several occasions. He told detectives that several times, he thought about "carrying out the threat of killing Heather."
The arrest affidavit said there were signs during the interview that Stevens "was not completely forthcoming." 
Stevens is booked at the Collin County Detention Facility, with bond set at $150,000. It's not clear whether he has an attorney.