Salt Lake City police on Friday arrested and charged a man with the murder of missing University of Utah student Mackenzie Lueck.
Ayoola Ajayi, 31, is charged with aggravated murder, aggravated kidnapping, obstruction of justice and desecration of body, authorities announced.
Salt Lake City police Chief Mike Brown said he personally telephoned Lueck's parents in Southern California to tell them their 23-year-old daughter was dead.
"This is one of the most difficult phone calls I have ever made as both Greg and his wife, Diana, are devastated, are heartbroken by this news," Brown said.
The announcement came after SWAT officers in full tactical gear swarmed an apartment complex at about 9:20 a.m. MT at 1028 S.W. Temple, NBC affiliate KSL in Salt Lake City reported.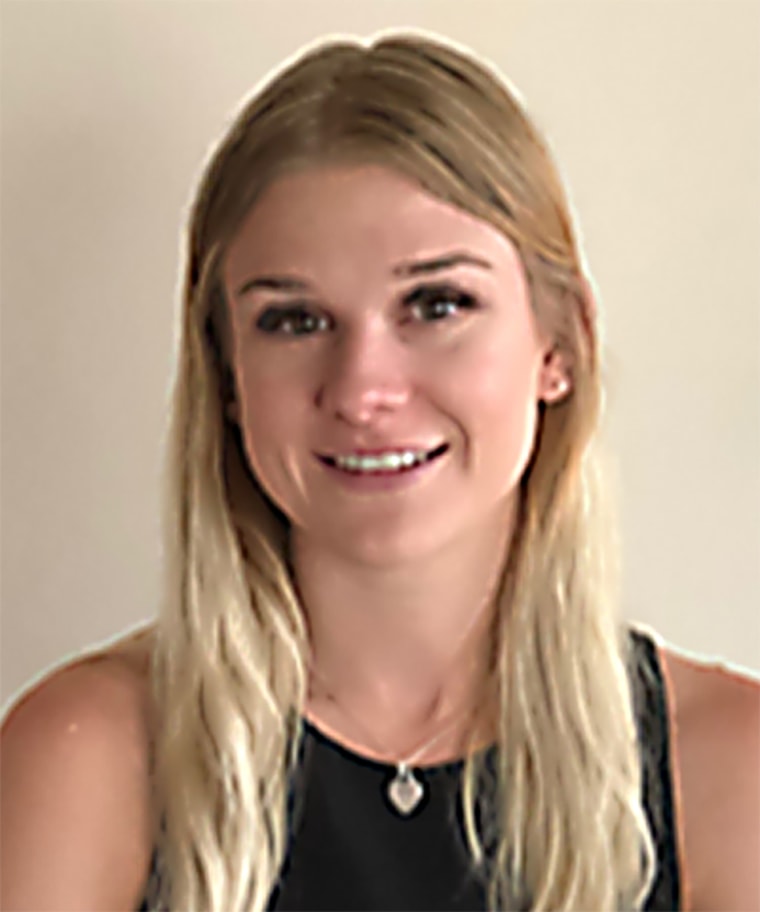 "SLCPD took one person into custody this morning regarding the MacKenzie Lueck case," the Salt Lake City Police Department tweeted at 10:14 a.m. local time.
Lueck landed at Salt Lake City International Airport on June 17 upon her return from her grandmother's funeral in Southern California, police said.
The student, originally from El Segundo, California, took a Lyft to a park in North Salt Lake where she appeared to be meeting someone in a car there at about 3 a.m., police said. She has not been seen since.
The suspect denied knowing or having any contact with the missing woman, according to police.
But cellphone signals placed both Lueck and Ajayi at the park within one minute of each other, Brown said.
"Investigation of Mackenzie's phone records show that her last communications were with the arrested person," Brown said.
Police armed with a warrant searched Ajayi's home late Wednesday night and early Thursday morning, officials said. At the time, the suspect was called a "person of interest" in the case.
On Friday, police said that they interviewed the suspect's neighbors who said he was burning something with gasoline in his backyard on June 17 or 18, police said.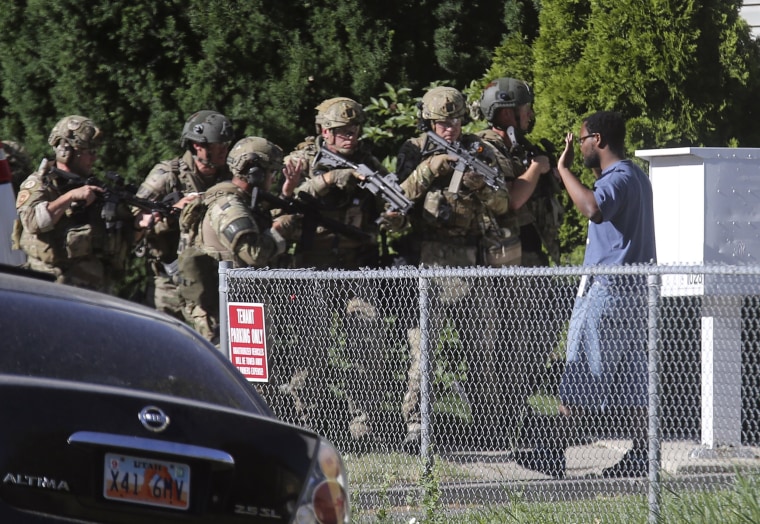 Investigators unearthed a "fresh dig area" in the suspect's backyard and found "several charred items consistent with personal items of Mackenzie Lueck," Brown said.
"Other charred material was located which has now been forensically determined to be female human tissue," Brown added.
The tissue was "consistent with a DNA profile obtained through further forensic testing of personal items of Mackenzie Lueck," the police chief said.
The University of Utah issued a statement Friday: "We are deeply saddened to learn of the death of student Mackenzie Lueck. Our campus community mourns her tragic loss. We send our heartfelt condolences to her family and all those who knew her."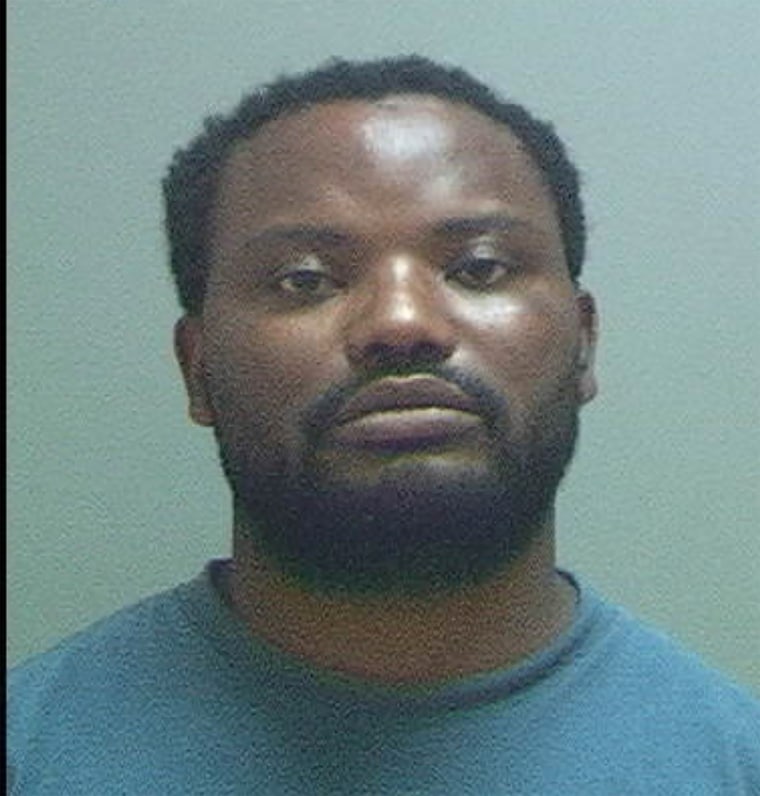 In a statement read by the victim's uncle, the Lueck family thanked police and everyone who called in tips during the search.
"They're also grateful to her community of friends and others around the nation who have supported this investigation," according to the family statement.
Ajayi is a former Army information technology specialist who says he now works as a technical support analyst for Dell, according to his LinkedIn page, and lives in the Salt Lake City neighborhood of Fairpark.
Prior to Ajayi's arrest, police said they were looking for a mattress from the house, which might be connected with Lueck's disappearance. Police tweeted Friday evening that detectives were no longer looking for the mattress or box spring in the case, and that the mattress had been located.
NBC News found a social media account linked to Ajayi on which a mattress was posted for sale Sunday on the app LetGo, which helps people sell furniture and other items online.
Utah State University, which is in Logan, Utah, north of Salt Lake City, said Ajayi attended the college on three separate occasions from the fall of 2009, and most recently attended in spring 2015 and left in fall 2016. He did not earn a degree at the school, the university said.
Ajayi lived in North Logan, Utah, from 2013 to 2015. In 2014, police there "investigated a Sex Offense/Rape complaint" with him listed as the suspect, the North Park Police Department said in a statement Friday.
But "the adult female victim in this incident did not wish to pursue charges in this matter," North Park police said. The statement does not elaborate on those allegations.
Ajayi self-published a fictional work, "Forge Identity," last year about a teenager who witnesses two gruesome murders and then must decide on a life of crime or not.
In his Amazon biography, the writer describes himself: "Ayoola Ajayi was born and raised in Africa. He has been a salesman, an entrepreneur, and a writer. He has survived a tyrannical dictatorship, escaped a real life crime, traveled internationally, excelled professionally in several industries, and is currently curating a multi-platform advertising campaign for his debut novel."
CORRECTION (June 28, 3:12 p.m. ET): A previous alert about the University of Utah victim misstated her first name. She was Mackenzie Lueck, not Meredith.