JACKSON, Miss. — The Mississippi Capitol Police has shot four people since August with little public explanation — a toll that has alarmed some residents, community leaders and local politicians as the state seeks to expand the once-obscure agency's power. 
The victims include a 25-year-old father of two who was fatally shot in the head during what police described as a response to a traffic violation and a 49-year-old woman who is recovering after she was struck in the arm by an officer's bullet that crashed through her apartment's walls as she lay in bed. 
It's unclear what prompted these shootings and whether they were justified. The Mississippi Capitol Police does not equip officers with body cameras and has provided few details to the public or to the families of those who were injured or killed. The agency has an unusual level of authority for a state capitol police force, after Mississippi empowered its officers to aggressively patrol the streets of Jackson to stem a record rise in murders. The police force operates outside of the city's control, leaving much of its work opaque. 
"Something is not right. I know that," said Arkela Lewis, 44, whose son, Jaylen Lewis, was killed by Mississippi Capitol Police officers in September. "No one has told me anything."
Now, state officials want to give the Capitol Police even more area to patrol, billing the move as a way to further help Jackson tackle its violent crime problem.
Two competing proposals under consideration by the Republican-led, majority-white state Legislature would expand the Capitol Police's jurisdiction in the majority-Black city. One of the proposals, which passed the House this month, would have diverted the criminal cases of people arrested by the Capitol Police to a new state-run court outside the city's control, a move that sparked an uproar from Jackson's legislators and mayor. A Senate committee removed that provision Thursday, but Jackson's mayor, Chokwe Antar Lumumba, still objects to giving the Capitol Police more territory, calling it an "obvious attack on Black leadership" in an interview Friday.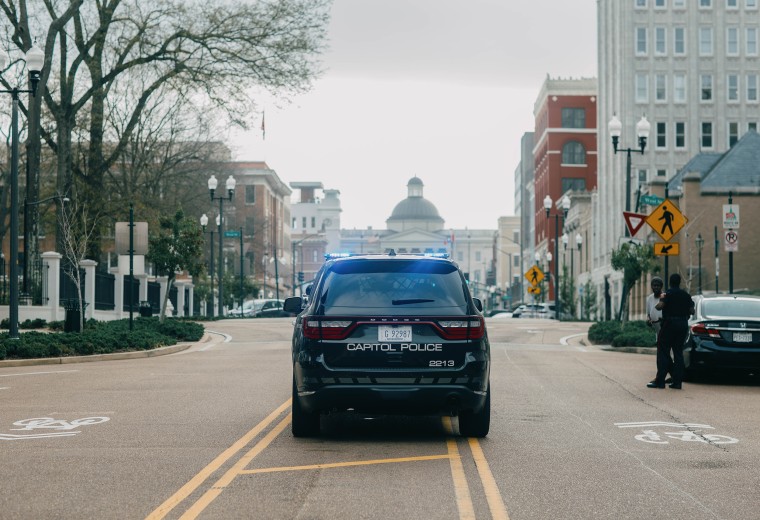 The looming showdown, unfolding against the backdrop of a state-city feud over control of Jackson's crumbling water system, has put the residents and elected officials of the Democrat-led city in a bind. Many are fed up with the understaffed city police Department, which has its own history of excessive force. But if the city gets the help that almost everyone agrees is badly needed, it will likely have to cede additional streets to an agency that answers to the state rather than to local officials — and risk a further erosion of public trust.
"We do not need rogue, renegade cops patrolling the streets of Jackson," Danyelle Holmes, an organizer with the Poor People's Campaign, said at a Feb. 14 forum at Mt. Helm, the oldest Black church in Jackson, where dozens of residents gathered in resistance to the legislation. 
State Sen. John Horhn, a Black Democrat who represents parts of the city, wants to see more independent oversight of the Capitol Police's shootings — which are currently investigated by the Mississippi Bureau of Investigation, a sister agency — but he supports having the force in town. 
"We are not going to prosper in Jackson if there's not the rule of law in place," he said. "We're losing businesses. We're losing family. Anybody who can get out of Jackson right now is largely getting out. I believe that we've got to do something differently than what we've been doing. Capitol Police isn't the only solution, but it's a part of the solution."
The Capitol Police's chief, Bo Luckey, did not agree to an interview, deferring to his boss, Sean Tindell, commissioner of the state Department of Public Safety, who also oversees the Mississippi Bureau of Investigation. 
Tindell declined to discuss specifics of the recent shootings, citing pending investigations, but said no officers have been fired or disciplined. He said that the shootings were the result of two factors: a more proactive approach by Capitol Police officers on Jackson's streets, and "criminal elements" that have grown more aggressive in recent years. He said the agency's goal is to keep people in Jackson safe, and he's had residents approach him after community meetings and thank him for increasing patrols. 
Tindell added that the number of shootings concerned him. "Anytime there is an exchange of gunfire, in particular when you have the loss of a life, it's tragic. The entire situation is tragic. And we take all of these incidents very seriously," he said.
Latasha Smith just wants the officers gone.
"I pray the Capitol Police do not get extended jurisdiction," Smith, 49, said. "If they do, I'm moving far, far away."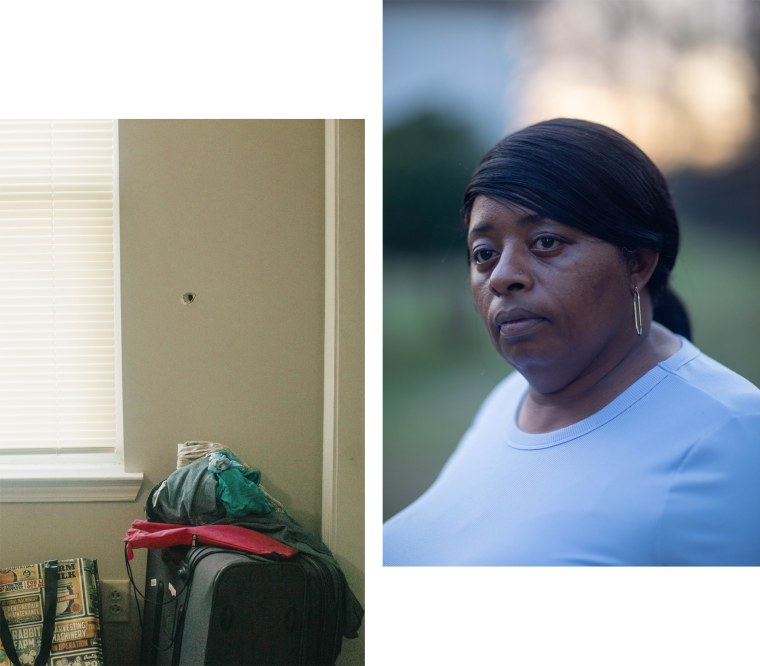 Smith says Capitol Police officers shot her while she was in bed after midnight on Dec. 11. The bullet that hit her barely missed her 13-year-old daughter before lodging in her arm, she said. She recalled running from her building, screaming and bleeding, and encountering several Capitol Police officers, including at least one holding a rifle. She said neighbors have since told her they saw officers open fire, leaving bullet holes in at least one other apartment. 
Investigators from the Mississippi Bureau of Investigation questioned her in the hospital and at her apartment. But Smith said she hasn't received a detailed explanation of what happened, let alone an apology. State authorities have only said that the shooting occurred during a chase that began with officers' attempts to pull over a suspected stolen car. A news release from the Bureau of Investigation said "shots were fired" and that the officer involved was not injured. But the release and a redacted summary report obtained through a public records request do not describe Smith's injuries.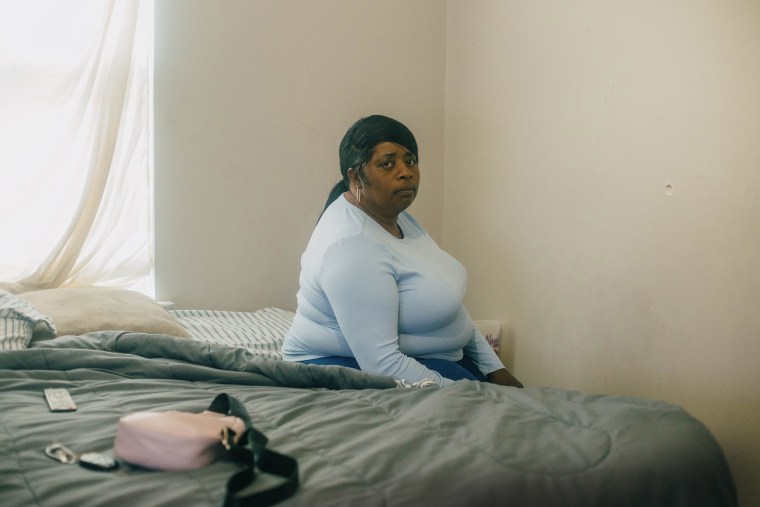 Smith has hired a lawyer and intends to sue the Capitol Police and the Department of Public Safety. In a notice of claim letter sent to the agencies in January, Smith's lawyer, Dennis Sweet, said that the shooting was "clearly reckless, unnecessary and unlawful" and that officers "failed to act with the degree of training, knowledge and experience of other reasonably trained and/or qualified law enforcement officers." 
In response to a question about Smith's case, Tindell said, "I think that's very unfortunate and something that is being looked into." He declined to comment on the notice of claim. 
Smith said she still has a bullet in her arm and only recently returned to work at a grocery store. 
"What was the purpose of you discharging that firearm? That's what I want to know," she said. "I'm human just like you are. You had no right to shoot me. What was the protocol to discharge your firearm in an apartment complex where all these people live?"
The Capitol Police's growing power
The Capitol Police patrols an 8.7-square-mile area of Jackson known as the Capitol Complex Improvement District, which includes government buildings downtown but also stretches to Jackson State University, the University of Mississippi Medical Center and parts of Fondren, a trendy enclave with a popular restaurant scene. 
The agency took on this expanded territory in 2021, a year in which Jackson, a city of 150,000 people, saw a record 153 murders. Gov. Tate Reeves, a Republican, and the state Legislature moved the Capitol Police under the Department of Public Safety and gave it money to hire more officers. 
At the time, Lumumba, Jackson's mayor, said that while he welcomed the state's "commitment to greater collaboration and support," Jackson needed more help combatting the causes of the crime spike. He's recently criticized the Capitol Police in public remarks, and on Friday he reiterated that policing is not the only solution to crime, saying investing in social services is also important.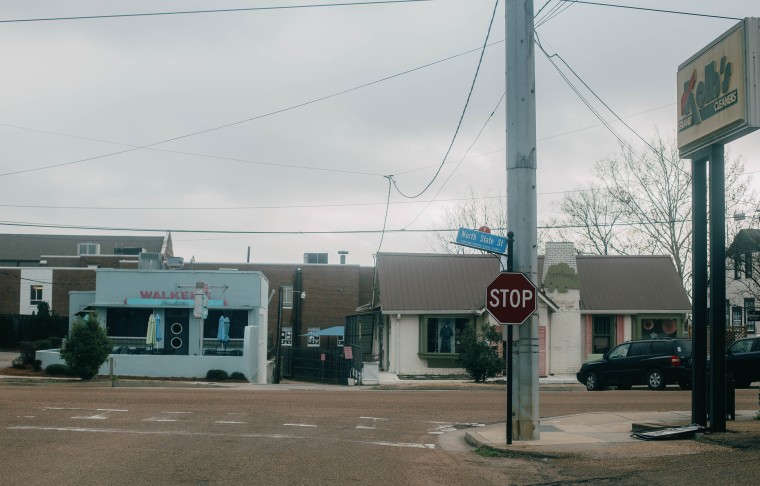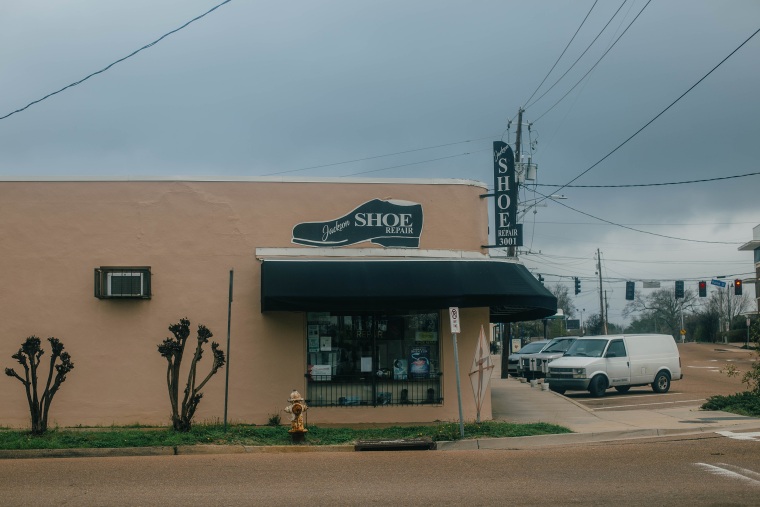 In the summer of 2022, Luckey arrived and recruited more new officers and moved more existing officers onto Jackson streets. A street crimes unit, known as the Flex unit, began conducting traffic stops and other proactive operations in search of stolen cars, drugs and guns.
It's not clear how the growth of the Capitol Police has affected crime in Jackson. The number of murders declined to 133 in 2022, according to WLBT-TV, an NBC affiliate in Jackson, but the city still had one of the nation's highest homicide rates. The Jackson Police Department does not publish current statistics on homicide and other crimes, and did not respond to requests for data. Tindell said the Department of Public Safety did not have data on crime within the Capitol Police's patrol area. 
Two years ago, the Capitol Police had about 70 officers; it now has about 120, with plans to hire 30 more. The Jackson Police Department has about 265 officers, about 90 fewer than it says it needs.
As the Capitol Police force's mission and power has grown, it's been slow to adopt transparency and accountability measures that are standard for American law enforcement departments. The Capitol Police does not post online any policies or procedures that guide officer conduct on use of force, car chases or foot chases. NBC News filed a public records request for the agency's policies and was told that the document could not be released until it was reviewed and redacted by lawyers. That process had not been completed as of Friday.
Kenneth Stokes, a Jackson city councilman whose district includes part of the Capitol Police's patrol area, said that he supports the Capitol Police's efforts to stop crime, but the agency must act responsibly.  
"They need to have some body cameras and make sure that if there's anything done wrong there need to be some checks and balances," Stokes said.
Capitol Police officers all receive standard training for Mississippi law enforcement, and are expected to do what they can to avoid shootings while protecting the public and themselves, said Tindell, the public safety commissioner. The agency has not had the money to purchase body cameras but has requested the budget to buy them, he said.  
Four shootings, scant information
On the night of Sept. 25, Alexus Lewis got a call from a friend telling her that her older brother's truck had been shot at. 
She and her sister rushed to the north Jackson intersection and learned that Jaylen Lewis had been taken away in an ambulance. 
They asked officers what happened but received no answers — instead, Alexus said an officer from the Mississippi Bureau of Investigation briefly handcuffed her after she began filming and refused to move. 
The sisters then raced to the hospital, where their brother was on a ventilator. He died the next day, leaving behind a 4-year-old daughter and a 2-year-old son.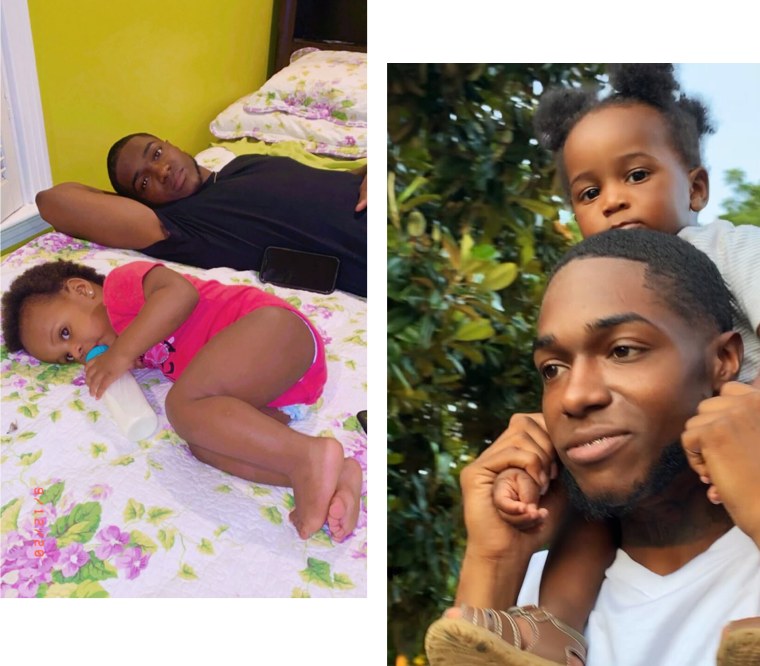 Nearly five months later, Lewis' family knows only the few facts that state authorities have released: The shooting involved the Capitol Police and followed "a police response to a traffic violation," according to a Bureau of Investigation report. A death certificate confirmed that Lewis had been shot in the head by a police officer. 
The Bureau of Investigation report also mentioned a 21-year-old woman, whose name was redacted; Lewis' family believe she was a friend of his and was sitting in the passenger seat. She could not immediately be reached for comment. 
Two weeks after the shooting, Lewis' family got his car back. There were three bullet holes in the windshield and two on the driver's side, said Arkela Lewis, his mother.
Arkela said she called the Mississippi Bureau of Investigation to ask for a police report, but did not receive anything. Arkela said the Hinds County coroner declined to give her a copy of the autopsy, citing the pending investigation. (The coroner did not respond to requests for comment.)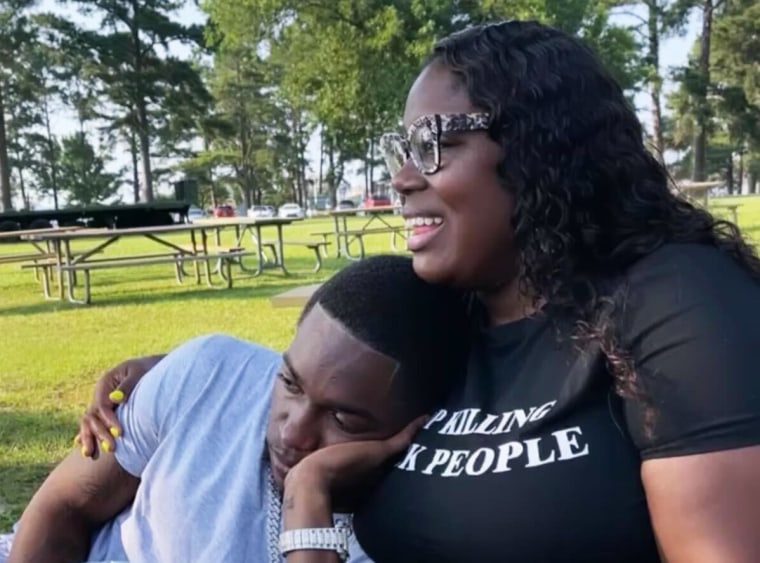 The family has grown discouraged. "It's just like they don't even care," said Arkela, who lives in Atlanta.
At the encouragement of an activist, she submitted a complaint to the Mississippi Attorney General's Public Integrity Division on Feb. 3 saying she had not received an explanation for her son's death. She is waiting for a response. A spokesperson said the office had not yet received the investigative file from the Mississippi Bureau of Investigation. 
Tindell said that state policy has long prohibited the Bureau of Investigation from releasing reports, video footage or other information. When he became commissioner, he said he changed the policy to allow for the release of information after the investigation and any court proceedings are completed. 
"We do try to reach out to the families in these matters, and let them know, as far as MBI, what the process is and what it is that they are doing," Tindell said.
But he acknowledged that his agency could do better on communicating with the public and soliciting feedback, and he said he's told Luckey to start a community resource division, though he did not give a timeline.
"I want to be transparent about those problems so that we can fix them," Tindell said.
The month before Lewis' death, the Capitol Police were involved in another shooting related to a traffic stop. The Bureau of Investigation's brief report says little about the Aug. 14 shooting itself beyond that it happened "following police response to a traffic stop" and that it involved Sinatra Jordan, 30, and a 38-year-old woman, whose name is redacted. It does not say who was shot. 
An arrest warrant and affidavit show that police say Jordan failed to stop at a red light, and when officers tried to pull him over, he fled and crashed, fired a weapon at an officer and ran on foot. He's in jail facing charges of marijuana possession, fleeing officers and aggravated assault on an officer.
Jordan and the woman in the car with him could not be reached for comment. It is not clear from court documents whether Jordan has entered a plea, and his lawyer did not respond to requests for comment. 
The circumstances of a fourth shooting involving the Capitol Police, on Sept. 12, remain unclear. A Bureau of Investigation report says only that it involved an off-duty officer responding to "a residential disturbance" in Jackson. It names Umneon Thomas, a 29-year-old Jackson man, but does not describe his injuries. Court documents say he was charged with sexual battery and aggravated assault; WLBT-TV reported that he was accused of sexually assaulting two women he met online. His lawyer declined to comment. 
A fight over accountability
In coming weeks, the state Legislature will decide whether to further empower the Capitol Police in Jackson. The bills under consideration have faced broad opposition in the city, with activists, politicians and clergy vowing to fight the measures.
Jarvis Dortch, executive director of the ACLU of Mississippi, said he's concerned about expanding what he sees as the Capitol Police's aggressive approach and lack of accountability. 
"This whole idea of proactive policing — that's scary to me because that tells me you're just going out and harassing people to push people off the streets," he said.
The House bill, which a Senate committee amended Thursday, must pass the full Senate by March 8 to remain alive this session. 
State Rep. Trey Lamar, the Republican author of the House bill, said there was support across racial lines in Jackson for further empowering the Capitol Police. The bill "has absolutely zero racial intent, whatsoever. Absolutely none," said Lamar, who is white.
He added that while he understands that the shooting investigations must be completed before the state releases information, he hopes that happens soon for Jaylen Lewis' case. 
"The family certainly deserves to know," he said, adding that the public does, too.