A woman facing execution in Mississippi filed a lawsuit Friday challenging the drugs the state has purchased for her lethal injection.
Mississippi had hoped to execute Michelle Byrom — who was sentenced to death after being convicted of organizing a murder-for-hire scheme to kill her abusive husband — earlier this week.
But the highest court in the state declined to give the go-ahead while Byrom's request to file a new appeal on the grounds of new evidence is pending.
Separately, another team of lawyers is attacking Mississippi's plan to use drugs purchased from a specialty pharmacy to execute Byrom and another inmate, Charles Crawford.
The Brister Brothers pharmacy in Grenada, Miss., describes itself as a specialist in herbal formulas and advertises elixirs to alleviate stress and inflammation.
Co-owner Ward Brister told NBC News that he is not allowed to compound sterile injectibles under state law and did not, in fact, compound the pentobarbital that Mississippi's prison system purchased in 2012.
"My role is as a third-party supplier," Brister said, explaining that his business had bought the pentobarbital from the manufacturer "several years ago."
"I did not compound this," he said. "I have not made the product and would not attempt to."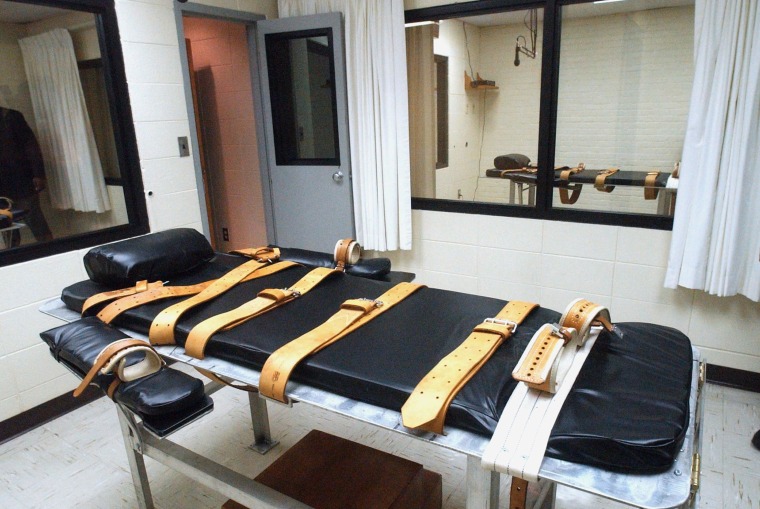 Since an injectible form of pentobarbital would have already expired, Byrom's legal team presumes Brister purchased the raw ingredients for the drug and that the state intends to have it compounded for the executions.
Brister would not comment on that.
The Mississippi Department of Corrections referred all inquiries about the drugs to the state attorney general, which did not respond to an inquiry about how the drugs would be prepared.
"MDOC's decision to purchase raw pharmaceutical ingredients and then secretly compound them at an unknown time and location by people with unknown training and credentials, increases the risk that the drugs will be ineffective or contaminated," said Byrom and Crawford's lawyer, Vanessa Carroll.
"If the state's pentobarbital is contaminated or sub-potent, prisoners will be conscious when the second and third drugs are administered, and they will experience a torturous death by suffocation and cardiac arrest."
Mississippi and other states have been anxious to protect the anonymity of their drug suppliers because they are concerned that legal hassles and public pressure will force them out of the execution business.
Carroll sued to force Mississippi to reveal its injection connection, but withdrew the case when it discovered Brister Brothers was the source through public documents.
"I'm sure there will be some backlash," Brister said of being unmasked as the supplier. "But I have done nothing wrong."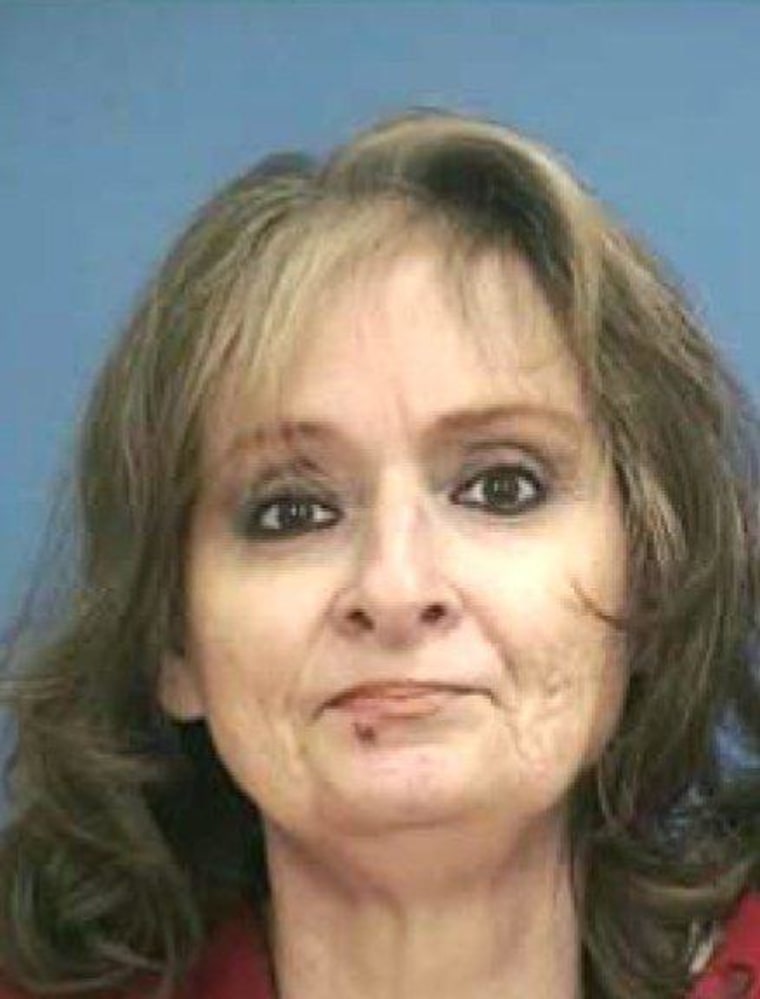 Plans for Byrom's execution have also come under scrutiny because her lawyers have raised issues about whether she got a fair trial.
Prosecutors charged that Byrom hatched a plan to kill her husband of 20 years for insurance money and enlisted her son and a friend to carry it out.
But her appeals lawyers note that the son made statements — in letters to his mother and verbally to a court-appointed psychiatrist — that he killed his father for his own reasons. Those were not properly explored at trial, they say.
In addition, in a highly unusual move, Byrom allowed a judge to decide her sentence instead of the jury that convicted her.
If Byrom were put to death, she would be the first woman executed in Mississippi in 70 years and just the 15th nationwide since 1984, according to the Death Penalty Information Center.