Four gay couples are challenging Mississippi's ban on same-sex adoption Friday in federal court.
The ban, passed in 2000, "is an outdated relic of a time when courts and legislatures believed that it was somehow OK to discriminate against gay people simply because they are gay," according to the lawsuit, which was filed with help from the Campaign for Southern Equality and the Family Equality Council.
Friday's hearing in Jackson started at 1 p.m. CT and pits the couples against the state, which is the only one that prohibits same-sex couples from adopting — despite a Supreme Court ruling last June that legalized gay marriage there and everywhere else in the U.S.
Related: Supreme Court to Hear New Challenge to Obamacare
Donna Phillips and Janet Smith have been together for 20 years and have a young daughter, according to the Campaign for Southern Equality. Kathryn Garner and Susan Hrostowski have been together for 26 years and have a 15-year-old son. Kari Lunsford and Tinora Sweeten-Lunsford, and Brittany Rowell and Jessica Harbuck, are seeking to adopt a child.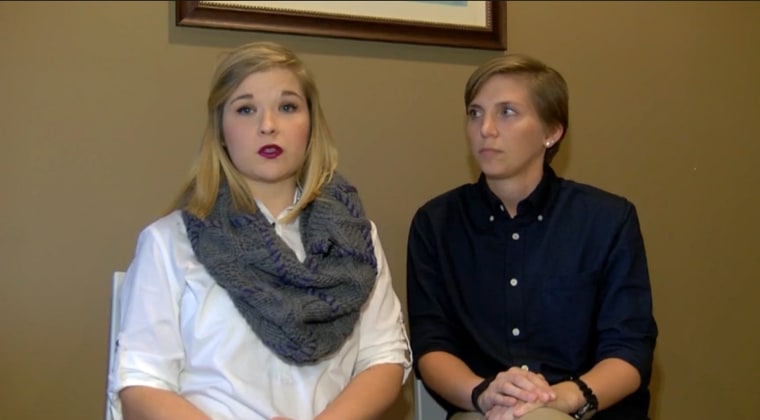 "This whole thing is about unifying families that are already in existence and trying to better the children of Mississippi," Rowell told NBC affiliate WLBT before the hearing. "We're just really anxious and hoping for the best results."
Rowell, 25, and her partner, Harbuck, 27, started planning their wedding after the Supreme Court granted them equal marriage rights. They plan to marry in January and then wanted to start building a family.
"First comes love, then comes marriage, then hopefully if everything goes well, baby carriage? We'll see," Rowell told the station.