A 32-year-old Mississippi man was arrested Thursday after police say he stabbed his father to death and wounded his mother the previous night in an argument over food.
Ronald Pritchett of Purvis, south of Hattiesburg, was visiting his parents in Gretna, Louisiana, when he became enraged during a dispute about their meal, said the Jefferson Parish Sheriff's Office.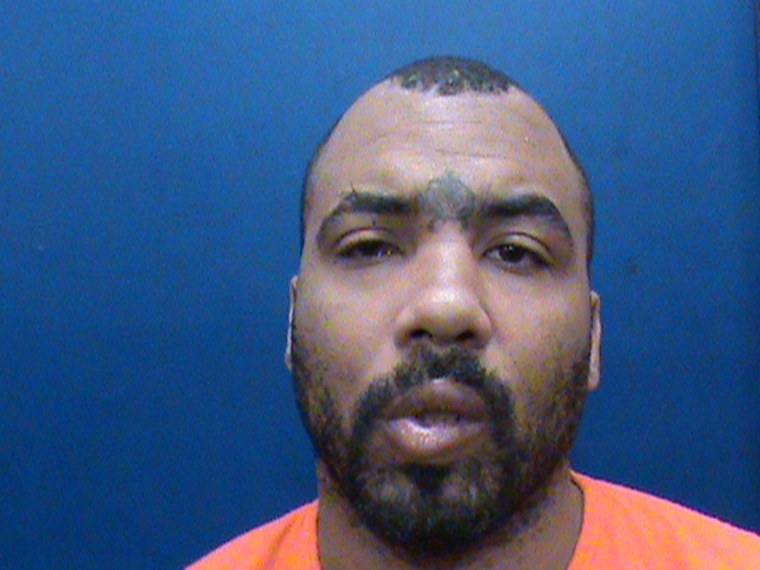 The suspect armed himself with a knife and decided to confront his parents, according to a spokesman for the sheriff's office.
Pritchett found the bedroom door locked, so police say he kicked it open and began stabbing both his father, Percival Pritchett, 58, and his mother, Renta, 57.
According to officials, Pritchett's father was found in an upstairs bedroom with multiple stab wounds to the chest. He was pronounced dead shortly after arrival at the hospital.
His mother, whom police found near the staircase on the first floor, suffered non-life-threatening injuries.
Pritchett fled the home in his father's 1997 tan Chevrolet Suburban, according to the sheriff's office.
He was apprehended early Thursday after returning to his home in Purvis, and was being held at the Lamar County Jail.
The sheriff's office said Pritchett is expected to be transported to Jefferson Parish on Monday, where he will be booked on one count each of second-degree murder, attempted second-degree murder and auto theft.