JACKSON, Miss. — Mississippi lawmakers pushed ahead Friday with a bill to ban most abortions after 15 weeks of pregnancy, which would be the earliest ban nationwide and create a possible court challenge.
Mississippi already bans most abortions after 20 weeks. It's tied with North Carolina for the nation's earliest ban.
Members of the Republican-controlled House on Friday passed House Bill 1510 by a vote of 79-31, with Republicans and some Democrats supporting it. The measure would allow exceptions if a woman's life is endangered or a fetus has a severe abnormality. The bill goes to the state Senate for more debate.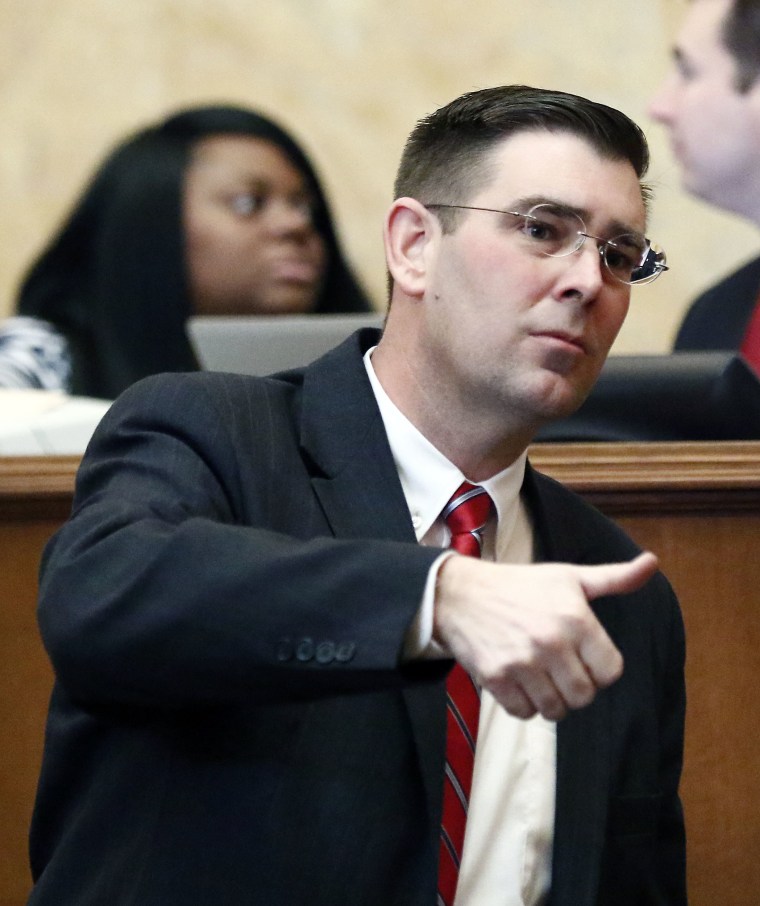 House Judiciary B Committee Chairman Andy Gipson, a Braxton Republican, said Mississippi wants to prevent women from being adversely affected by abortion.
"Women deserve real health care, not some fake health care that involves the destruction of human life and a woman's health," said Gipson, a lawyer and Baptist minister.
Felicia Brown-Williams, state director for Planned Parenthood Advocates Southeast, has called the proposal unconstitutional, saying the U.S. Supreme Court won't allow bans before a fetus can live outside the womb.
"This is just another fancy way of telling a woman what to do with her body and when to do it," said Rep. Sonya Williams-Barnes, a Gulfport Democrat. She and other opponents said they found it hypocritical that anti-abortion advocates were focused on child and female health in this bill, saying the state neglects those issues later in life.
Related: Satanic Temple challenges Missouri's abortion law on religious grounds
"Do you feel the state of Mississippi really cares for our children, given the way they treat the born children in this state?" asked Oscar Denton, a Vicksburg Democrat.
Mississippi already bans most abortions after 20 weeks after a woman's last menstrual period, which is tied with North Carolina for the nation's earliest ban according to the Guttmacher Institute, a group which opposes abortion restrictions. Other states with 20-week bans start counting pregnancy two weeks later.
The move comes as abortion opponents nationwide are probing whether the U.S. Supreme Court will approve laws that limit abortion before a fetus is viable outside the womb, the dividing line that the high court set in its 1973 ruling saying that women have the right to terminate pregnancies.
Randy Beck, a law professor at the University of Georgia, said a 2007 Supreme Court ruling that allowed certain abortion procedures to be banned opened the possibility of moving away from viability. But 8th U.S. Circuit Court of Appeals overturned efforts by Arkansas and North Dakota to impose earlier bans in 2015, and the U.S. Supreme Court declined to hear those states' appeals in 2016.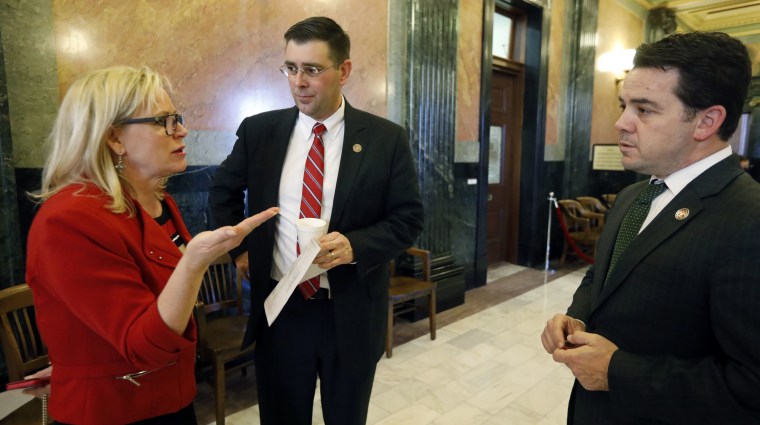 The Mississippi bill would allow exceptions if a fetus wouldn't survive outside the womb, or when the woman is threatened with death or permanent impairment of a "major bodily function." Those are the same exceptions in the current 20-week ban.
Rep. Becky Currie, the bill's sponsor and a Brookhaven Republican, said it was appropriate for Mississippi to impose an earlier threshold to cut off abortion, saying most women have known for months that they're pregnant.
"At that time, it's time to decide whether you're going to carry this child or not," Currie said.
Related: Trump blasts Roe v. Wade in satellite address to anti-abortion rally
No one has legally challenged Mississippi's 20-week ban, but Diane Derzis, who owns the state's only abortion clinic in Jackson, has said she passed on a challenge because her Jackson Women's Health Organization didn't perform abortions after 20 weeks. However, she said Tuesday that her clinic does perform abortions for about three weeks past the new proposed ban. Gipson said state records show about 200 abortions a year are performed on women who are between 15 and 20 weeks pregnant.
The U.S. Senate on Monday rejected legislation designed to ban abortions after 20 weeks of pregnancy. The vote was 51-46, shy of the 60-vote threshold to advance the legislation.