BONNE TERRE, Mo. — A man who killed a suburban Kansas City gas station attendant in 1994 has been put to death — the ninth execution in Missouri this year.
Fifty-six-year-old Leon Taylor was executed early Wednesday. With Taylor's death, 2014 ties 1999 for having the most executions in a year in Missouri. Taylor shot worker Robert Newton to death in front of Newton's 8-year-old stepdaughter during an April 1994 gas station robbery in Independence, Missouri. Taylor tried to kill the girl, too, but the gun jammed.
"Leon Taylor coldly murdered a man in front of his young stepdaughter. Those who knew and loved Robert Newton waited two decades for the imposition of justice that finally came early this morning," Missouri Attorney General Chris Koster said.
Taylor's fate was sealed Tuesday when Gov. Jay Nixon declined to grant clemency and the U.S. Supreme Court turned down his appeal. Among other concerns, Taylor's attorneys argued that race played a role in his death sentence. Taylor was black and was sentenced by an all-white jury.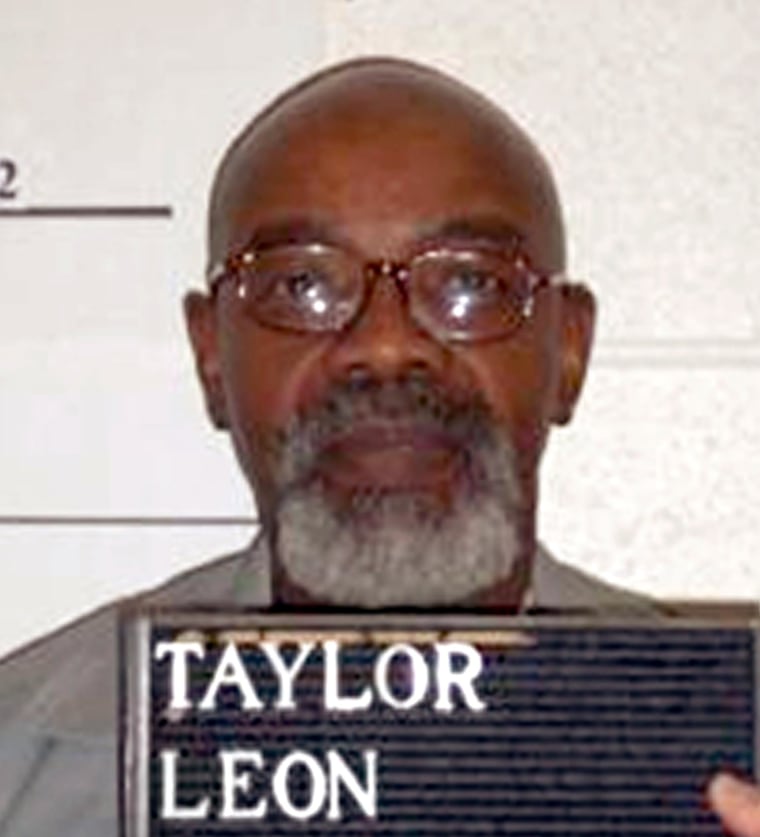 — The Associated Press and NBC News