Missouri Governor-elect Eric Greitens said his wife was "safe but shaken" after an armed robbery in St. Louis Monday night.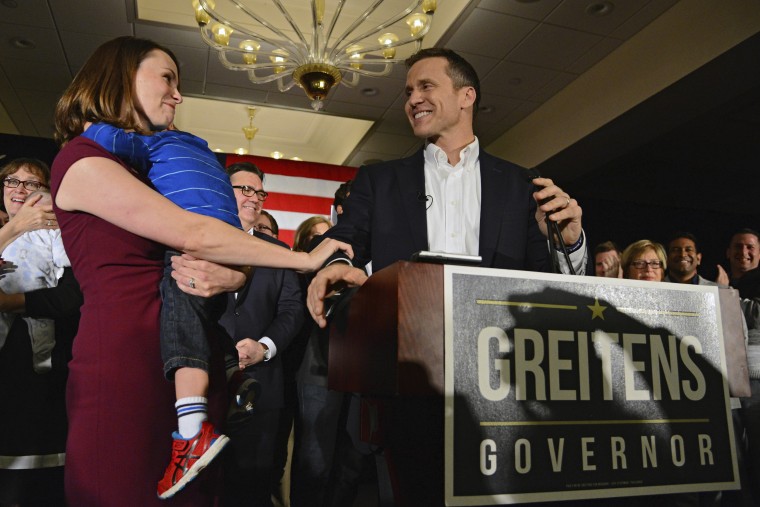 In a statement, the Republican said: "My wife Sheena, the mother of my two boys, and the future First Lady of Missouri was robbed at gunpoint not far from our home.
"She is safe but shaken. We are grateful for the men and women of law enforcement. Their response was swift and skilled, and we thank God for their presence tonight."
The statement gave no details of the incident but the St. Louis Post-Dispatch reported that Sheena Greitens was approached as she sat in her vehicle in a restaurant parking lot near the St. Louis University campus and her cellphone and laptop had been taken.
Three suspects aged 14, 15 and 19 had subsequently been arrested, the newspaper reported, but the St. Louis Metropolitan Police Department did not immediately confirm that report to NBC News.
A former Navy Seal, Eric Greitens was recently confirmed as the next governor of Missouri last month after overcoming the challenge of Democrat Chris Koster.
Greitens campaign manager, Austin Chambers, tweeted that Vice President-elect Mike Pence and his wife Karen had called Greitens to offer their "prayers and support."