Missouri's governor Wednesday vetoed a bill that would have forced pregnant women to wait 72 hours before getting an abortion, calling the measure "extreme" and "disrespectful" to rape and incest victims.
Sign up for breaking news alerts from NBC News
Gov. Jay Nixon, a Democrat, chastised the legislature for not including an exception for sexual assault victims in striking down the bill, which passed in the House 111-39 and in the Senate 22-9 in May. The bill would have extended Missouri's existing 24-hour wait time between a physician's exam and an abortion to 72 hours.
By not including an exception for rape and incest, the governor said the bill "demonstrates a callous disregard for women who find themselves in horrific circumstances."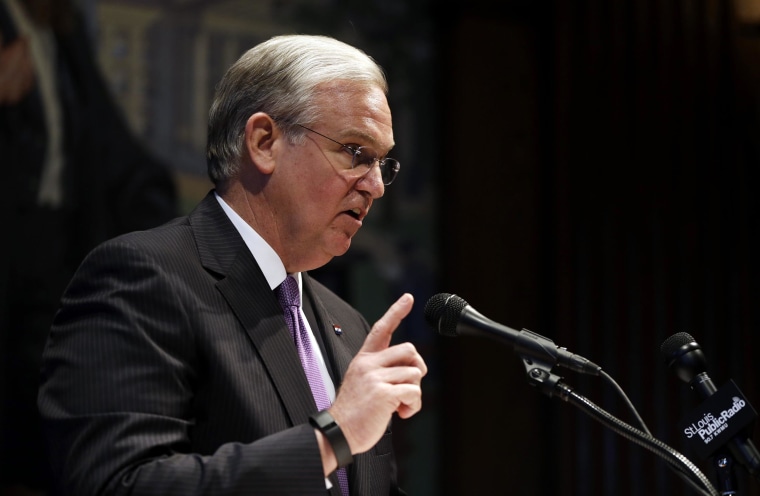 IN-DEPTH
— Phil Helsel