A convicted murderer was executed with a controversial lethal injection in Missouri on Wednesday night after a day-long reprieve from the U.S. Supreme Court.
Herbert Smulls, 56, who was on death row for murdering a St. Louis jeweler during a 1991 heist, was pronounced dead at 10:20 p.m. central time -- less than two hours before his execution warrant would have expired.
Smull was scheduled to die nearly 24 hours earlier, but the U.S. Supreme Court issued a stay while the full court weighed two petitions filed by defense lawyers.
The high court later denied the petitions and removed the stay -- and then vacated a stay issued by a lower court -- and last-minute motions by the defense could not stop the execution.
The defense had challenged Missouri's current method of lethal injection, which relies on a loosely regulated, out-of-state compounding pharmacy for the drug it uses.
Smulls' lawyers also argued he did not get a fair trial because prosecutors improperly removed a black woman from the jury pool, resulting in an all-white jury.
The condemned man waited out the legal maneuvering with a mix of dread and optimism, his legal team said.
"Our client is having a very difficult day," lawyer Cheryl Pilate said several hours before the execution.
"He's trying to remain hopeful while at the same time the people who want to execute him are hovering outside his door."
After the execution, Missouri Attorney General Chris Koster issued a statement saying that his "thoughts and prayers" were with the widow, friends and family of victim Stephen Honickman.
Smulls'  execution focused fresh attention on prisons' controversial use of compounding pharmacies for drugs used in lethal injections.
With many drug manufacturers refusing to sell their products for executions, death-penalty states have increasingly turned to customer-order specialty pharmacies.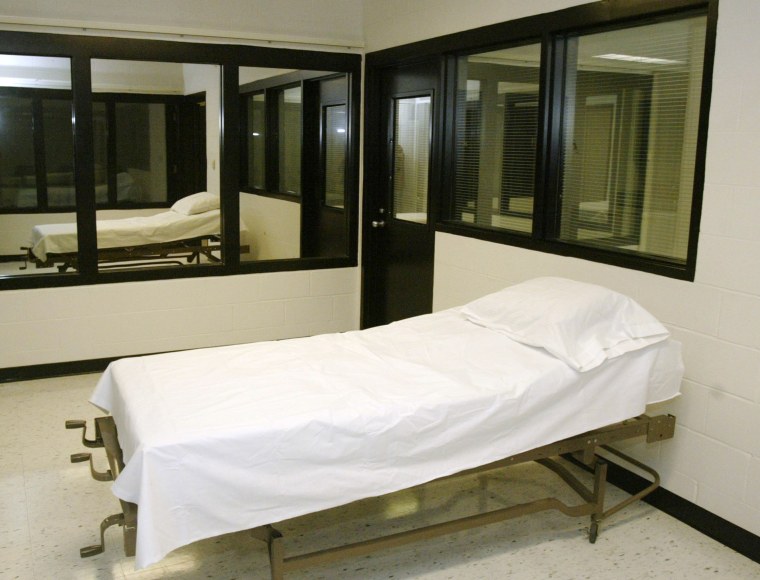 In Smulls' case, his lawyer argued that the state must disclose in court papers the name of the pharmacy that sold the pentobarbital so that it can investigate it and ensure the integrity and sterility of the drug.
His defense team has also argued that pentobarbital could cause extreme pain and cited the Jan. 9 execution of convicted killer Michael Lee Wilson in Oklahoma.
His final words were, "I feel my whole body burning," but he showed no signs of physical distress, according to a media witness.
In a motion filed with the Supreme Court opposing a stay of execution, Missouri noted that Smulls lost numerous challenges to his conviction and sentence in state and federal courts in the 21 years before Tuesday's 11th hour bid for a delay.
"The time for enforcement of Missouri's criminal judgment against Herbert Smulls is long overdue," state lawyers wrote.
Scores of condemned prisoners across the nation have filed legal challenges to new lethal-injection protocols put in place as the old drugs have become unavailable.
In Ohio, convicted murderer Dennis McGuire failed to win a reprieve by arguing that an untried two-drug compound could trigger an agonizing phenomenon called "air starvation" before death, violating the constitutional protection against cruel and unusual punishment.
When McGuire was executed Jan. 16, it took him 25 minutes to die and witnesses reported that he repeatedly gasped for air. Three prison guards filed incident reports claiming he said his lawyer told him to put on "a big show," but an investigation by the public defender's office found no evidence of that.
The Associated Press contributed to this report.