A forthcoming Missouri law that would make it harder to sue a business for race discrimination — which prompted the NAACP to issue a travel advisory for African-Americans in the state — was sponsored by a lawmaker whose business is being sued for race discrimination.
This more stringent burden laid out in Senate Bill 43 alarmed the state's NAACP chapter so much that the group rallied to stop the governor from signing it and ultimately issued a "travel advisory" in June — its first ever in the nation — warning people of "looming danger" in Missouri.
While the chapter's president, civil rights attorney Rod Chapel, wants the law to be repealed, he's also criticizing how it could even pass in the first place — given that its sponsor, Republican Sen. Gary Romine, has a business that is facing a discrimination lawsuit.
"I think there should be a full investigation," Chapel said Wednesday. "And if it is an issue where he is helping himself in passing this legislation ... I think it's important for the state senate or the government as a whole to make a determination for whether this type of action is OK."
The law, however, doesn't take effect until Aug. 28, which means the case against Romine's business would not potentially benefit from it — although future ones could be affected.
Either way, Chapel said, it raises an ethical question: "Was what he did acceptable?"
In a statement Wednesday, Romine reiterated that the change in the law doesn't alter the way pending lawsuits are judged.
"We deliberately did not make the bill retroactive, and the bill didn't include an emergency clause," he said. "Any claim that the bill benefited my company in a pending case is simply not true."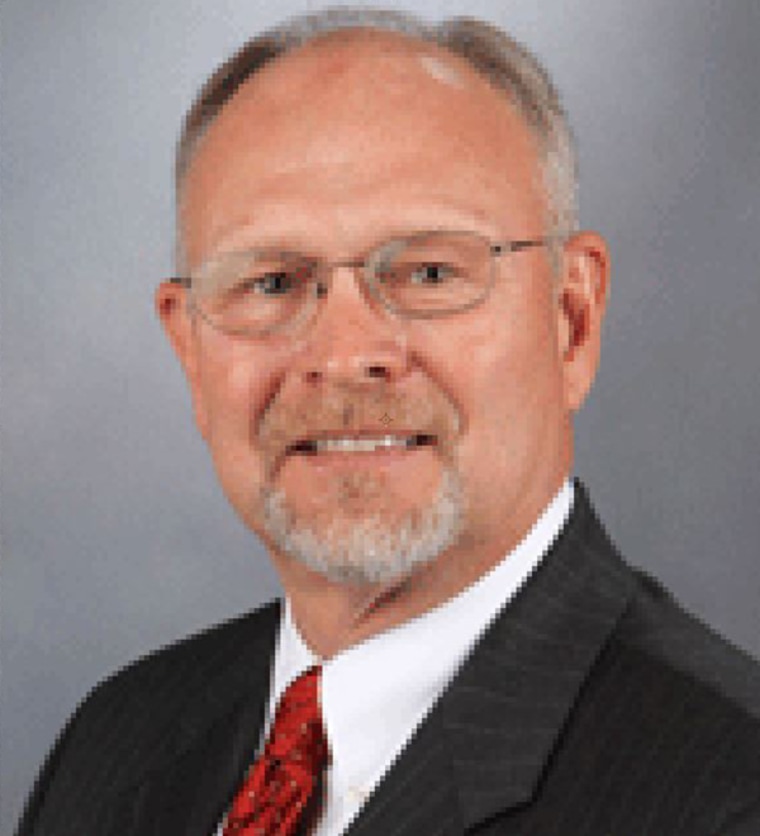 Romine added that discrimination in the workplace is wrong and "should be punished," but that employers have been unfairly "punished and held liable even if discrimination didn't cause the adverse employment action."
In an editorial in the Daily Journal published in February, Romine wrote that he was frustrated during his more than 25 years as an entrepreneur over "frivolous" lawsuits and "right to sue" letters, which indicate the Equal Employment Opportunity Commission has determined there are grounds for a discrimination claim.
Romine made no mention of a lawsuit filed against his southeastern Missouri chain, Show-Me Rent-to-Own, which provides rentals of household goods with "no credit required."
The Missouri General Assembly's Black Caucus earlier this year highlighted the suit, which St. Louis Public Radio reported was filed two years ago by former employee Tracy Ranson. Ranson, who is black, claims that his supervisor at the Sikeston location used racial epithets against him and that the store kept a map in which majority black neighborhoods were circled with the words "do not rent," according to reports.
Ranson's attorney, Daniel McMichael, told St. Louis Public Radio in April that the suit was still pending and that it was unlikely to go to trial before the end of the year. He did not immediately return a call Wednesday from NBC News seeking comment.
The state Senate passed SB 43 in March with a vote of 23-9, while the state House passed it in May, 98-30.
Democrats had written letters threatening that they would not vote because of Romine's involvement.
Related: Missouri Senate Votes Down LGBTQ Discrimination Protections
"While troubling on its merits, the bill represents a severe abuse of power by a sitting senator," Rep. Joshua Peters wrote to House leadership. "The bill seeks to remove legal protections under which the sponsor of this bill is currently facing litigation. For that reason, even entertaining or participating in a vote on such legislation would make this entire body complicit in the senator's unethical act of corruption and a violation of our oath."
"You can't legalize individual discrimination and call it anything other than Jim Crow."
Campaign for Accountability, a nonpartisan Washington-based watchdog group, on Wednesday echoed those concerns about legislators who pass laws that could benefit their bottom lines.
"Sen. Romine should focus on serving his constituents not his pocketbook," executive director Daniel Stevens wrote in an email. "It is this sort of cynical self-dealing that undermines Americans' faith in government."
In a statement, Missouri Attorney General Josh Hawley said "there is no place for racial discrimination" in the state, and pledged to "do everything within my power to protect the innocent from those who would do them harm and uphold the rule of law."
Missouri Gov. Eric Greitens, a Republican, signed SB 43 on June 30. A spokesman said he had no comment about the criticism that has been lodged against Romine's involvement.
In an earlier statement, Greitens said that while he met with "passionate advocates" on both sides of the bill, he is a believer in tort reform and the need to "prevent trial lawyers from killing good jobs."
Business groups applauded SB 43 for what they say will encourage more companies to want to set up shop in Missouri.
But Chapel isn't convinced. He said Missouri is falling behind on ensuring residents' civil rights, and the travel advisory was created as a symbolic gesture after cases of alleged discrimination involving police and the lack of diversity hiring on college campuses.
He said he was also alarmed by data released by the Missouri Attorney General's Office in June that found black drivers were 75 percent more likely to be stopped than white drivers in the state. Law enforcement tactics have come under greater scrutiny in Missouri since racially biased policing was uncovered in Ferguson in the wake of teenager Michael Brown's death in 2014.
Chapel said he's adamant that SB 43 is akin to outdated "Jim Crow" laws, which mandated segregation. They have no place in Missouri, he added.
"You can't legalize individual discrimination," he said, "and call it anything other than Jim Crow."