A Missouri man who had been missing for a week was found alive in a wrecked car at the bottom of a ravine Wednesday evening, authorities said.
Ryan Linneman, of Lee's Summit, was found by a dirt bike rider in wreckage along Interstate 470 in Kansas City, Lee's Summit police said.
"He traveled approximately 175 feet off the highway, struck a sign and fell about 50 feet into a gully type area," a department spokesman told NBC News on Thursday.
The car had been hidden from the view of passing motorists on I-470, according to police. It is unclear what caused Linneman to leave the roadway, police said.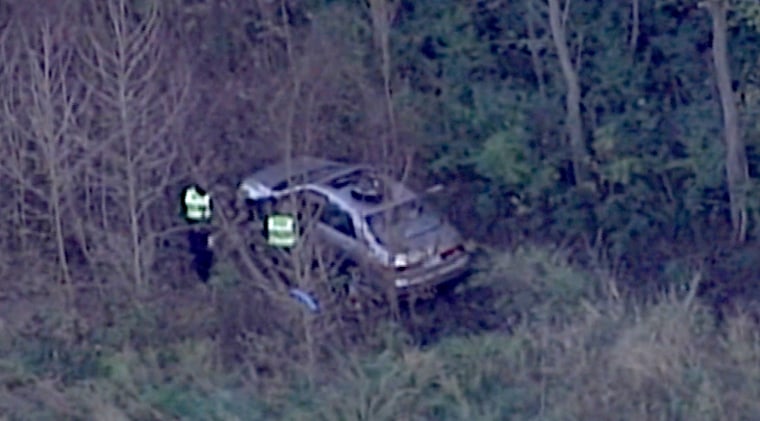 He was taken to a hospital with critical injuries.
Police had sought help finding Linneman, who had last been seen driving a tan, 2004 Honda Accord with Missouri license plates Oct. 9.