A popular University of Missouri professor submitted a letter of resignation Wednesday following an uproar over an email he sent to students telling them they'd have to take an exam despite threats of campus violence. But the university said it rejected the resignation, NBC station KOMU of Columbia reported.
Dale Brigham, an associate professor of nutrition and exercise physiology, submitted his resignation as outrage among some students grew in the wake of his email message.
"If you give in to bullies, they win," Brigham wrote. "The only way bullies are defeated is by standing up to them. If we cancel the exam, they win; if we go through with it, they lose."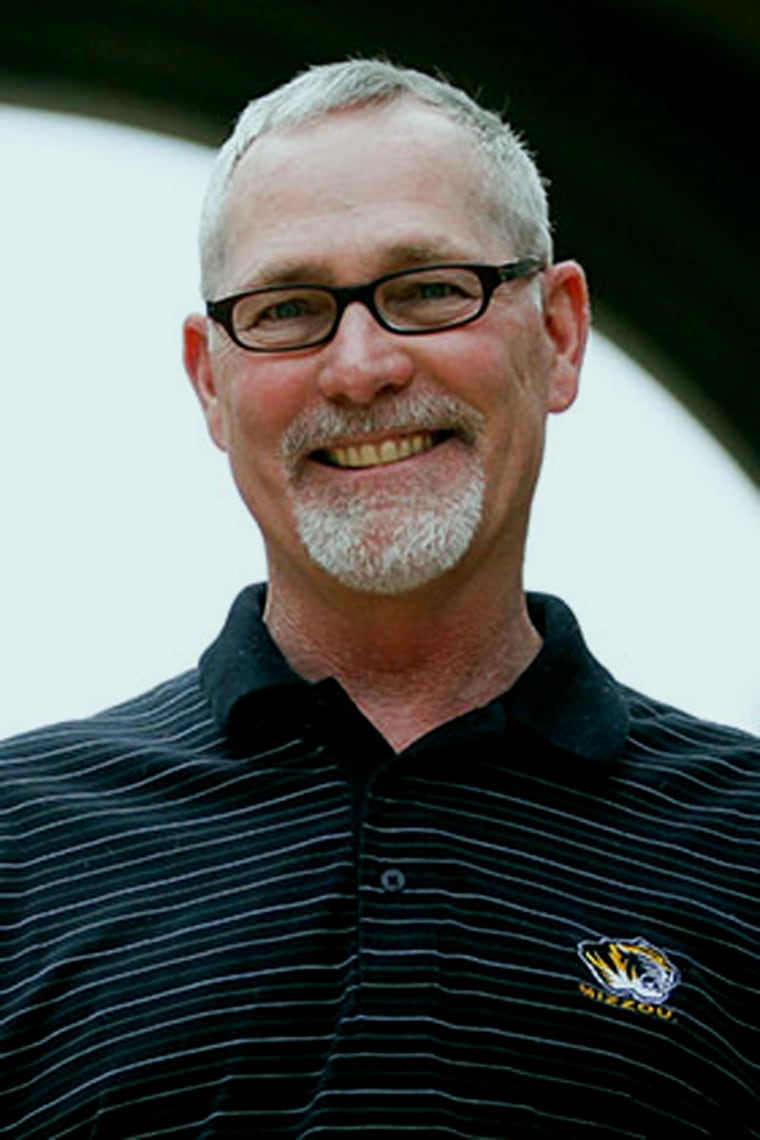 That email sparked outrage among some students. Not long after, the professor announced he would step down.
"I made a mistake, and I do not want to cause further harm," Brigham told KOMU in an email earlier Wednesday as he awaited the university's response.
Late Wednesday afternoon, KOMU quoted Christian Basi, a spokesman for the university, as saying Brigham's resignation wasn't accepted. No reason was given.
Brigham's resignation was first reported Wednesday morning by The Washington Post. Neither Brigham nor the university responded to NBC News' requests for comment Wednesday night.
Until his email, Brigham had no apparent connection to racial unrest on the school's Columbia campus, where protests culminated Monday with the resignations of two top administrators.
During the celebrations that followed, activists — including faculty members — clashed with journalists, spawning a spinoff debate about freedom of the press. Two of the faculty members publicly apologized.
Then on Wednesday, police arrested a student who they said had threatened black students and faculty on social media.
That was when Brigham, who is white, waded into the firestorm with his email.
"If you don't feel safe coming to class, then don't come to class," he wrote his nutritional science students. "I will be there, and there will be an exam administered in our class."
Some students posted parts of the message on social media and shared their dismay.
"I am just trying to do what I think is best for our students and the university as an institution," Brigham wrote. "If my leaders think that my leaving would help, I am all for it."
The university's administration announced a series of steps to bring calm to the campus Wednesday. That will include a panel Friday with faculty "who will share their teaching experiences this week."