The parents of a suburban St. Louis toddler who died after being left alone for more than 38 hours in a hot room were behind bars Wednesday on felony child abuse and drug charges, police said.
Lucas Barnes, 25, and Kathleen Peacock, 22, are accused of neglecting Braydon Barnes, 2, in his crib in their St. Charles mobile home on Friday night. The room had a space heater turned all the way up, and the little boy was not given food, authorities said.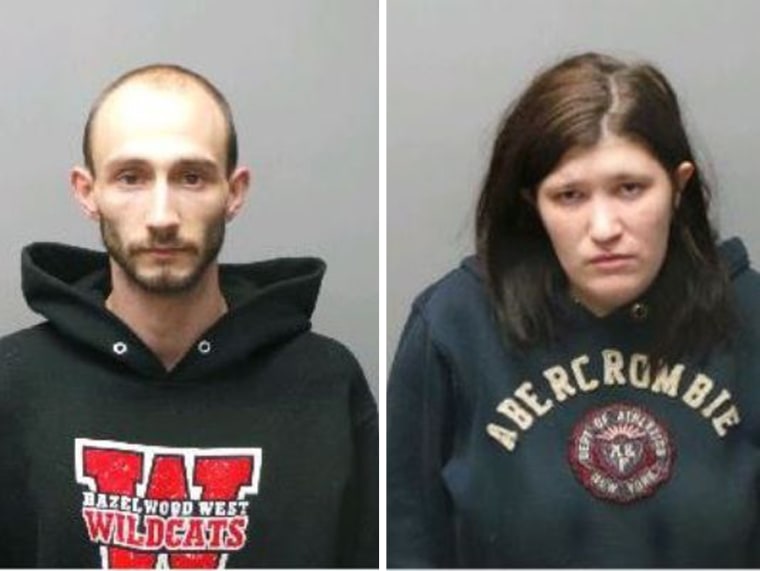 When Peacock went to check on him Sunday morning, the boy was unresponsive. The couple called 911, but he died from undernourishment and hyperthermia, according to NBC affiliate KSDK.
St. Louis County prosecutors said Tuesday the couple confessed that they had been making and using methamphetamine in the home during that time. Police said they found meth-making materials in a trash can outside of the residence, the station reported.
Prosecutors charged the parents with felony child abuse and manufacture of methamphetamine in a residence with a child present. They face 10 to 30 years in prison per charge, and their bail was set at $100,000 each, according to the St. Louis Post-Dispatch.
"It's a crime of neglect," said St. Charles County Prosecutor Tim Lohmar, according to the newspaper. "We believe that due to their intoxication with controlled substances, they didn't have the typical faculties required to properly care for the child."
He added that Peacock is pregnant.