WEST PALM BEACH, Fla. — The jury deadlocked Wednesday in Dalia Dippolito's trial on charges she tried to hire a hit man to kill her newlywed husband, a case that became famous when it was shown on the television show "Cops" and undercover videos were posted online.
Dippolito gave no visible response when Circuit Judge Glenn Kelley declared a mistrial after the four-woman, two-man jury said it was hopelessly deadlocked after nine hours of deliberations spread over two days.
Kelley said the jury was deadlocked 3-3. He made the announcement after the jurors handed back verdict forms showing how they would have voted. After the jury left, a weeping Dippolito hugged her attorneys and her mother.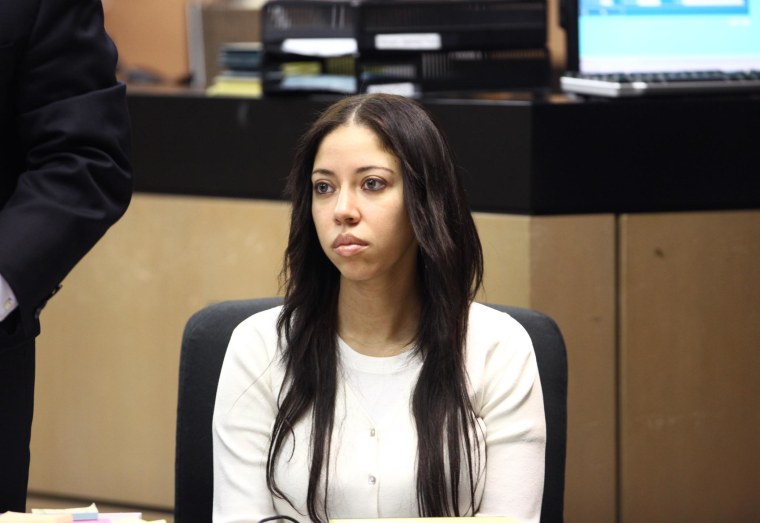 State Attorney Dave Aronberg issued a statement Wednesday saying prosecutors will retry Dippolito, 34.
Her 2011 conviction and 20-year sentence were thrown out on appeal. In that case, the defense argued Dippolito, her then-husband Michael Dippolito and the informant, her former lover Mohammed Shihadeh, were acting in a video project in an ill-considered attempt to get their own reality TV show. The men denied it, and that jury convicted her in three hours.
The difference this time is that her new attorneys aggressively attacked the Boynton Beach Police Department, saying detectives were more interested in starring on "Cops," which happened to be filming in town, than they were about doing a thorough investigation. Lead attorney Brian Claypool spent the trial ripping the police investigation, calling it "evil, manipulative, corrupt, self-serving." He said Shihadeh first told detectives Dippolito was a domestic abuse victim, and said they could have handled it simply by calling her.
Instead, Claypool said, detectives "escalated" the investigation to impress "Cops" producers, who were arriving in town to film cases with the department. He slammed detectives for not recording dozens of phones calls and a key meeting between Shihadeh and Dippolito. He said police knew these conversations would damage their "script" by showing she was being pressured to meet with the supposed hit man.
Related: Court Orders New Trial for Dalia Dippolito
Convicting Dippolito, he had told jurors, would reward the department's "lying and cheating." That allowed her to overcome potentially incriminating videos and audios, including one where she told an undercover police officer posing as a hit man that she was "5,000 percent sure" she wanted her husband dead.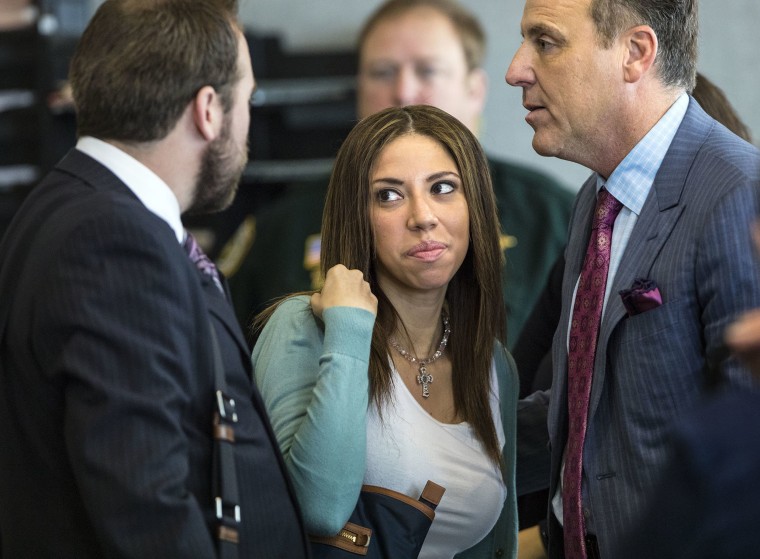 "When you take that badge and an oath and an honor to protect people in this community, you can't manufacture crime for your own self-interest," Claypool told reporters after the mistrial was declared. "You can't break rules and lie and destroy evidence and then benefit from it. Those videotapes the whole world has watched are the result of improper and illegal police practices."
Boynton Beach Police Chief Jeffrey S. Katz reissued a statement he's used since February, saying the department stands "behind the principled work our detectives did on this investigation."
Prosecutors focused their case on the hidden-camera videos. In one, Dippolito demanded that informant Shihadeh, her former lover, find her a hit man, giving him a $1,200 deposit for his trouble and to buy the killer a gun. In another, she promised undercover detective Widy Jean, who posed as the would-be hit man, $7,000 to carry out the killing or, as an alternative, suggested he kill Michael Dippolito outside a bank after he withdrew $10,000. Jean could then flee with the money as his payment, she suggested. When falsely told by a detective her husband was dead, video showed she cried but never shed a tear. Michael Dippolito has testified he met his wife when he hired her for sex.
"It was an act," prosecutor Laura Laurie told the jury Tuesday during her rebuttal closing argument. "She was probably dancing inside. She thought she got what she wanted." Pointing to Dippolito's suggestion that Jean kill her husband at the bank, "she wanted her husband to finance his own murder."
The judge said he will hold a conference in early January to decide how to proceed. Dippolito, who recently gave birth to a son, remains on house arrest.