A group advocating on behalf of former Ohio State University students who say their alma mater failed to protect them from a sexual predator doctor have taken their demands for justice on the road.
A mobile billboard truck playing a video critical of Ohio State's response to the Dr. Richard Strauss scandal circled Ryan Field in the Chicago suburb of Evanston on Friday as the home team, the Northwestern University Wildcats, was being trounced by the visiting Buckeyes.
"Officials were aware," the video stated while playing on a loop every 15 seconds for the duration of the game. "Ohio State protected a monster. It's time to support his victims."
The Ohio State Accountability Project plans to roll out these trucks at future away Buckeye games — and the group is planning to continue to get the word out on a national level, group spokesman Ian Prior said.
"We won't limit it to Ohio State football specifically or Ohio State sports in general," he said. "OSU is a national brand. This is a national problem. There are over 500,000 living alums. We plan to have an honest dialogue with them from coast to coast."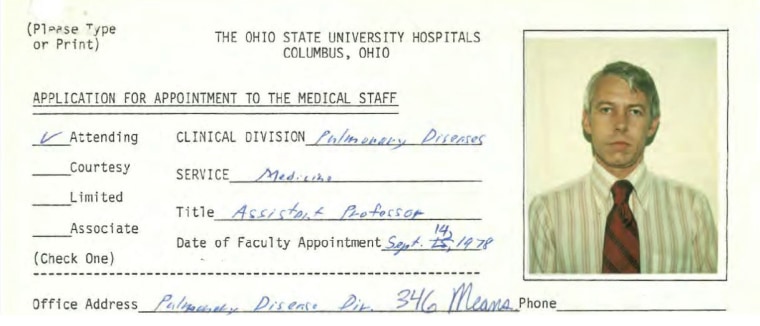 Asked about the campaign, Ohio State spokesman Ben Johnson said in an email: "Ohio State is actively participating in good faith in the mediation process directed by the federal court. In addition, since February, the university has been covering the cost of professionally certified counseling services for anyone affected, as well as reimbursing costs for counseling already received."
Former Ohio State football players are among the hundreds of men who say they were sexually abused by Strauss, who worked for the university from July 1979 to June 1995 and did physicals. Strauss also treated other Ohio State athletes who played other sports. He died in 2005.
The investigation that resulted in Ohio State apologizing in May for failing to police Strauss was launched 18 months ago after a former wrestler named Mike DiSabato initially sounded the alarm.
"Our efforts are currently focused on the institutional failure of Ohio State throughout multiple sports that existed in its worst form during Strauss' tenure, but continues to exist to this very day," Prior said.
Prior said they've also been displaying the mobile billboards at Ohio State home games in Columbus, Ohio.
"This is just the beginning of a broad-based, national effort to raise awareness of what happened to the victims," he said. "It's time Ohio State changes its culture. This is the first lap."
Meanwhile, OSAP released the results of a poll it commissioned that found that while two out of every three Ohio residents hold Ohio State in great esteem, more than half of the people who were aware of the Strauss scandal are angry with the way the school responded back then.
Nearly 80 percent of those participants in the poll, which was conducted from Sept. 28 to Oct. 2, say Ohio States owes the Strauss victims more than an apology. And 56.2 percent blame OSU personnel in the athletic and health departments for failing to stop Strauss from abusing students.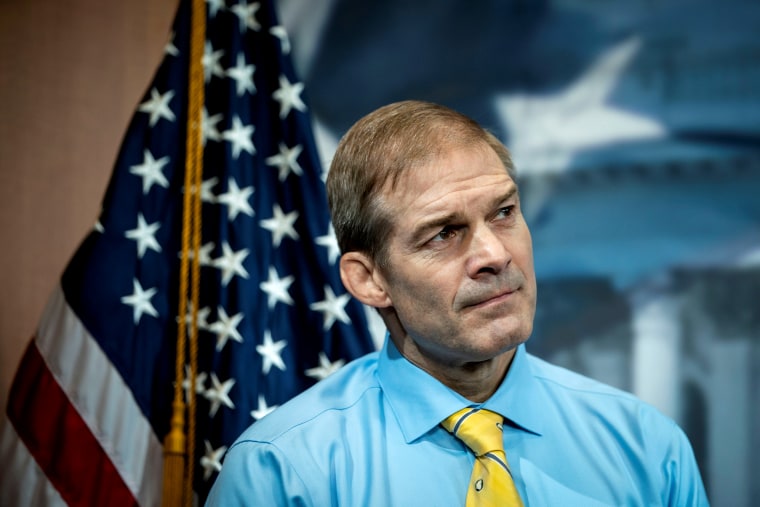 Rep. Jim Jordan, an Ohio Republican and one of President Donald Trump's most loyal supporters, is one of the former OSU coaches who has been blamed for turning a blind eye to what Strauss was doing. Jordan, who was the assistant wrestling coach from 1986 to 1994, has repeatedly denied claims by former wrestlers that he was aware that Strauss was abusing them and did not try to protect them.
A report conducted by an independent law firm released in May said that what Strauss was doing was an "open secret" and that the coaches and administrators at Ohio State knew for two decades that the doctor was abusing students but failed to stop him. Jordan does not appear to be named in the redacted report. But he has acknowledged in interviews that he cooperated with the investigators.
Last week, 78 men who said they were molested by Strauss called on the Ohio General Assembly to change the state's statute of limitations law so they could sue Ohio State for damages. They did so in an opinion piece published in The Cleveland Plain Dealer.
"Most of us were students at Ohio State," the piece states. "One of us was a young boy in OSU's summer wrestling camp. All of us were abused by the late Dr. Richard Strauss. Some of us are Democrats, some are Republicans, and some have no political affiliation. Many of us still call Ohio home."
In the piece, the men called on Ohio State to back a bill sponsored by state Rep. Brett Hillyer, a Republican from an area south of Cleveland, saying it's "the least OSU could do to demonstrate that its commitment to those abused by Dr. Strauss is more than carefully chosen words."
In response, Ohio State's Johnson did not directly address the merits of the bill but said the school has put in place safeguards to prevent a Strauss situation from happening again and "is committed to appropriately addressing Strauss' abuse from decades ago."