Boston gangster James "Whitey" Bulger is making a last ditch attempt to get out of jail.
The notorious mobster, who is serving two life sentences, has asked the U.S. Supreme Court to hear an appeal of his case, his lawyer Hank Brennan confirmed to NBC News on Thursday.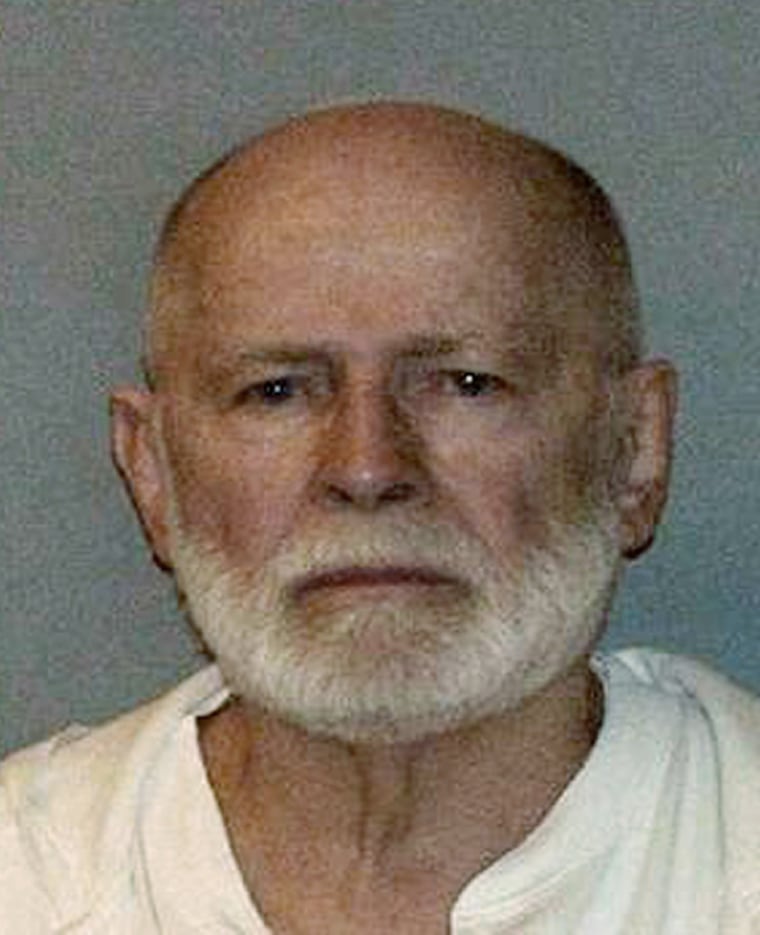 Brennan is contending once again that his client, who was convicted in 2013 on racketeering charges and linked to 11 murders during the 1970s and 1980s, did not get a fair trial because the jury was not told that a now-deceased prosecutor had promised him immunity.
Bulger's lawyer admitted in an interview with WBUR, a Boston public radio station, that it was a long shot — especially since an appeals court rejected the same argument in March when it refused to grant the 86-year-old gangster a new trial.
"There's very little hope," he said. "It's like catching lightning in a bottle. But the idea that someone has the right to defend himself in this country no matter who they are, even James Bulger, is of such importance that I don't think I could pass on the idea."
Once the feared leader of the Winter Hill Gang, Bulger ran the South Boston mob for decades and then spent 16 years on the run before he was captured in 2011 in Santa Monica, California. He had been hiding out with longtime girlfriend Catherine Greig.
Johnny Depp played Bulger in "Black Mass," a 2015 drama about the gangster's crimes.
Bulger is now inmate number 02182-748 at the federal penitentiary in Sumterville, Florida.