The model was painted in a tiny, barely furnished room that contained little more than a couch and a bottle of brandy.
But on Monday night, the resulting masterpiece — Amedeo Modigliani's 'Nu Couché' — fetched $170.4 million after a lengthy bidding war during an auction at Christie's in New York City.
The price set a world record for Modigliani, and it was the second highest price ever recorded at an auction for an art work, the Associated Press reported.
The painting was completed nearly a century ago, as Modigliani deteriorated from alcoholism; in 1920, at the age of 35, he died from tubercular meningitis.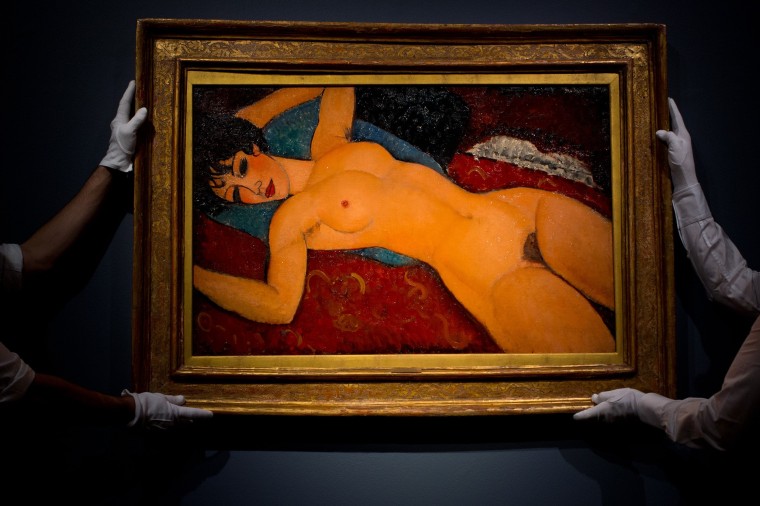 Christie's described 'Nu Couché' as a "seamless fusion of classical idealism, sensual realism and modernist invention" — one that acknowledged "the gritty reality" of his impoverished bohemian life in Paris.
When the painting was exhibited during Modigliani's first and only show in Paris, the police were summoned by a crowd outraged at the nudity it portrayed, according to Christie's. The officers demanded the show's immediate closure.