The 14-year-old Michigan girl who was shot in the head by an Uber driver during a rampage that left six people dead cannot remember parts of the horrific event, but she is having nightmares and asking about a man with a gun, her parents said Monday.
Abigail Kopf was shot on Feb. 20 at a Kalamazoo Cracker Barrel, the last of three sites where Jason Brian Dalton allegedly opened fire at random. Doctors initially thought she might be brain-dead, but her improvement from squeezing her mother's hand to taking her first steps to speaking her first word has left her supporters in awe.
On Sunday a picture posted on a GoFundMe page for Abigail showed her holding hands and laughing with her little sister.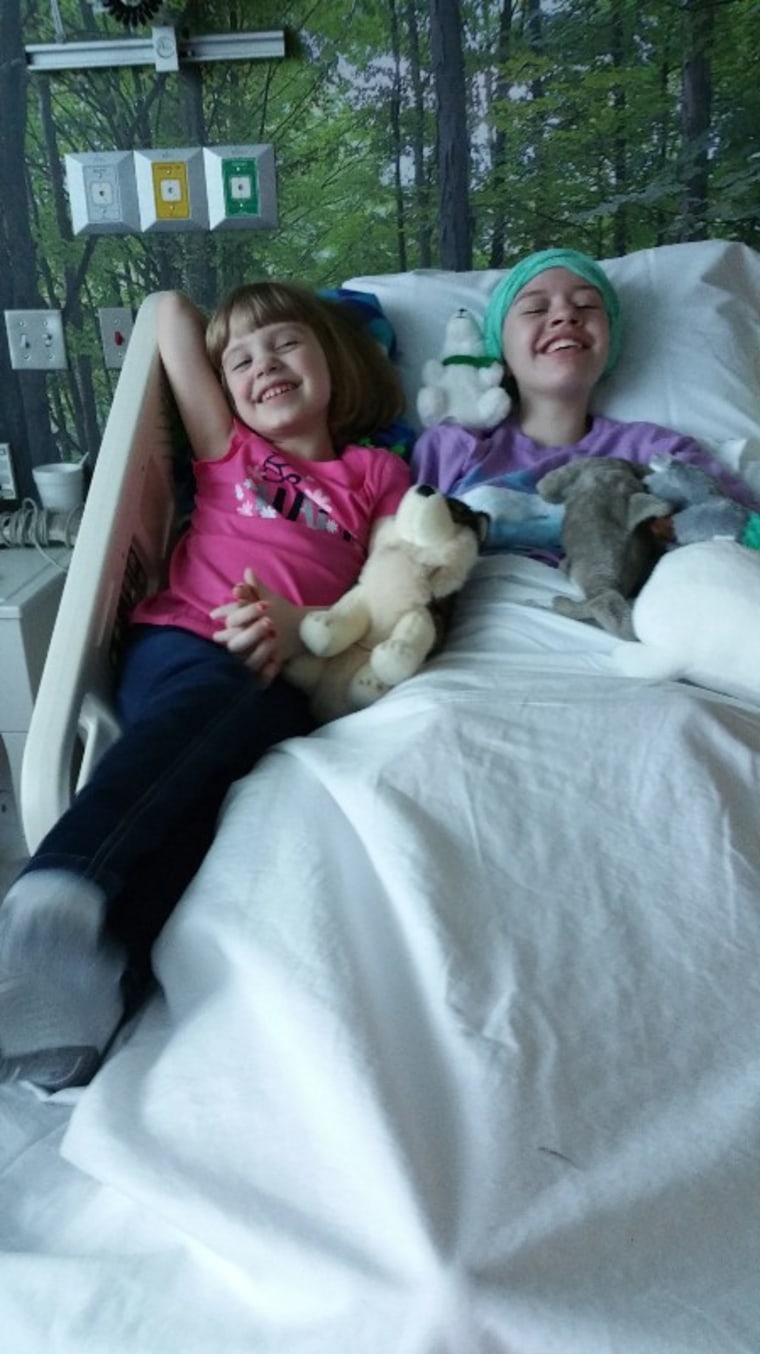 "She just keeps on going. I call her my little energizer bunny," Abigail's mother, Vicki Kopf, told NBC affiliate WOOD.
But her parents have said from the beginning of her treatment that even if Abigail recovers fully physically, the road to emotional recovery would be longer.
Abigail was shot in the right frontal lobe and is having trouble remembering things, her mother said. But she does remember the shooter.
"She's having nightmares," Kopf said. "She keeps asking the nurses, 'Who is the bad man with the gun?'"
What Abigail doesn't remember is who was with her during the shooting.
Her parents have told her that her "grandma" Barb — close family friend Barbara Hawthorne who has known Abigail since birth — was among those killed in the spree, but "I don't know if she's trying to forget it or if she's actually forgetting it," Vicki Kopf said.
Related: Abigail Kopf, Teen Shot by Kalamazoo Uber Driver, 'Fighting For Her Life'
"Abigail is going to have a really long time adjusting to not having her," she said.
The Kopfs believe Hawthorne is responsible for saving Abbie life. She was in the car with Abbie when the shots erupted, and the Kopfs say Hawthorne — who was shot in the chest — pushed the young girl down to shield her during the shooting.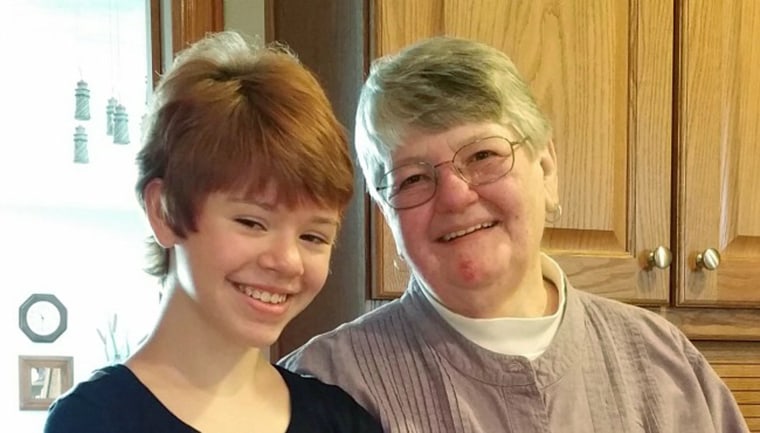 Abigail's father, Gene Kopf, is channeling his grief to focus on advocating for tougher gun control. He was given the opportunity to ask presidential candidates Hillary Clinton and Bernie Sanders at a recent democratic debate about how they think mass shootings can be prevented.
Sanders met with Kopf at a rally the next days and said "'there's no magic wand'" to stop mass shootings, Kopf said.
"That is an honest assessment," Kopf said, adding that he doesn't think all guns are bad, but would like to see laws that prevent people from carrying them in public. "The more people carrying, the more danger there is to innocent people," he said.
The Kopfs gave the wide-ranging interview on the same day a detailed 87-page Kalamazoo Sheriff's Office report on the shooting was released.
"We've probably already heard most of it," Gene Kopf said.
Dalton is currently jailed on six counts of murder and two counts of attempted murder. Vicki Kopf said she wrote a letter to his family "letting them know that we did not hold a grudge against them, and we were sorry for what they're going through, and we wish them well."
"I know a lot would say that he should die for what he did. I'm not the type of person who believes an eye for an eye," Vicki Kopf said.
"I'd rather see him rot in jail," she said. "As long as he can't hurt any child or beautiful person again — that s good enough for me."