A nightclubber charged in the death of her infant daughter — who authorities say was killed by an 8-year-old boy — disputes allegations that she left the children home alone, her attorney said Wednesday.
Police say Katerra Marsha Lewis, 26, and a friend left the 8-year-old boy to watch over five younger children while the women went to a nightclub. The boy beat Kelci Lewis to death last month when she wouldn't stop crying and placed her back in her crib as if she were asleep, police said.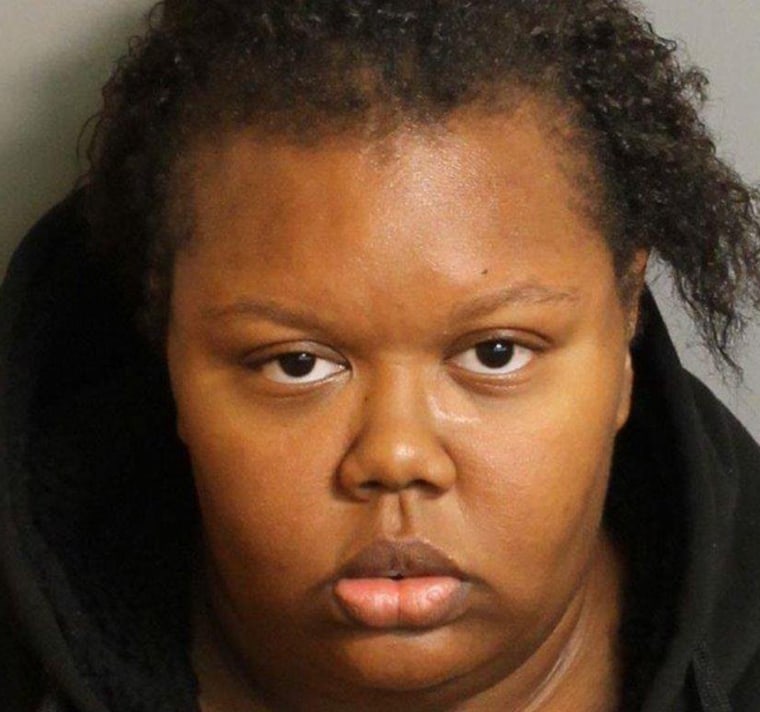 The boy was charged with murder in juvenile court and placed into the custody of child welfare workers, Birmingham Police spokesman Sean Edwards said. The infant's mother faces a manslaughter charge.
"This type of irresponsibility on behalf of a parent is totally unacceptable," Edwards told reporters Tuesday.
Legal experts say the case will be challenging on several fronts because of the boy's age.
University of Alabama associate law professor Jenny Carroll said in many jurisdictions, children under the age of 10 or 12 are presumed not to have the capacity to form criminal intent and have difficulty understanding court proceedings.
"We recognize that children don't have the same thought processes and don't have fully developed decision-making processes at that age," said Carroll.
Yet children as young as the Birmingham boy have been convicted in killings.
In 2009, an Arizona boy pleaded guilty to negligent homicide in the fatal shootings of his father and a man who rented a room in the family's home. The boy, who was 8 at the time of the shootings, was sentenced to indefinite treatment at a residential facility until he's 18.
Alabama is one of about three dozen states that have no minimum age for children to be prosecuted in juvenile court, according to Marsha Levick, executive director of the Philadelphia-based Juvenile Law Center. She was only aware of a handful of cases involving children younger than 12 who were charged with murder.
The infant's mother is charged with reckless manslaughter on accusations that she caused Kelci's death Oct. 11 by leaving her in the care of another child that she knew was violent or under conditions where the girl wouldn't be protected from abuse. Her lawyer said she told him otherwise.
"I know they're saying she left her child there without any type of adult supervision, but that's not what she's saying," Lewis' attorney Emory Anthony said.
"Right now we're just trying to find out what they have," Anthony said, declining further comment before Lewis's preliminary hearing.
The boy's mother hasn't been charged.