A Las Vegas mother and her boyfriend were being held on suspicion of murder after searchers looking for the woman's 3-year-old found the toddler's body Monday near Lake Mead National Recreation Area.
Cassie Smith, 20, and her boyfriend, Joshua Oxford, 40, have not yet been charged in the death of the 3-year-old, but Las Vegas Metropolitan Police homicide Lt. Ray Spencer said that they are suspects. The pair also faces a count of child abuse or neglect after officials found signs of physical abuse on Smith's 2-year-old son.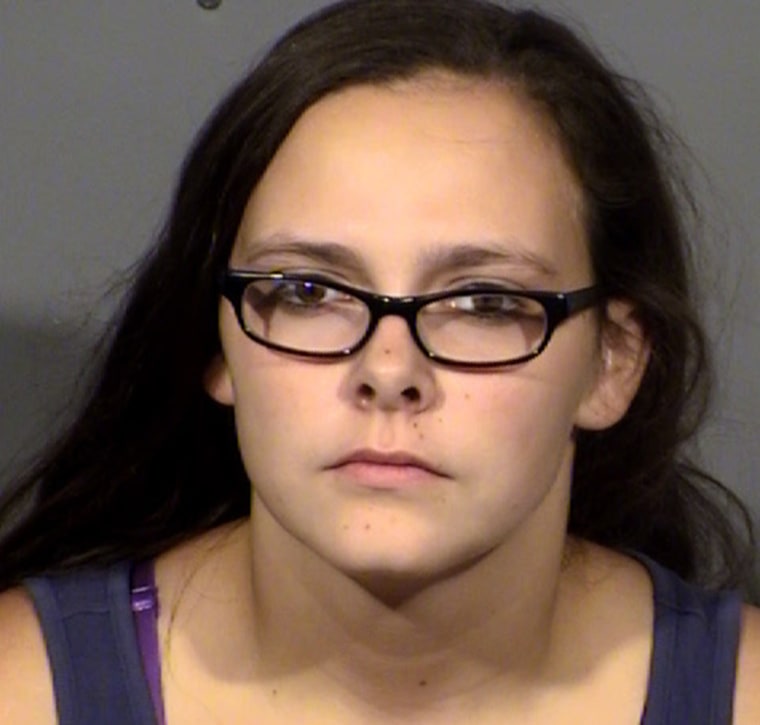 The dead child was identified by police as Daniel Theriot, whose body was found Monday morning, a day after the mother called 911 to report her child missing. Police said murder charges are pending autopsy results.
Smith told dispatchers at around 9 a.m. PT (noon ET) Sunday that she had gone to Las Vegas' Sunset Park to feed ducks with the child, who she said wandered away while she took a phone call.
A search was launched, but investigators began to have doubts about the woman's story — including why she didn't go to a park that was closer to her home, Spencer said. In addition, authorities said, no one at Sunset Park remembered seeing the child there at the time, and several people said they were not even aware that a child was missing until they saw police searching in a helicopter.
"If your child is missing, and your 3-year-old comes up missing near a lake, and you're trying to locate your child — there's going to be people at that park who are going to see you trying to locate the child," Spencer said. "And we could not find anybody."
As a team combed Sunset Park for the missing 3-year-old, other officers went to Smith's apartment and found Oxford there with her 2-year-old son. The boy was taken into child protective custody and transported to a hospital, where medical staff discovered signs of abuse, police said.
Authorities said Smith and Oxford were expected to be booked on charges of child abuse or neglect, but added that the homicide investigation is continuing and both will likely face other charges.
Spencer did not say how investigators believe the child was killed, but added, "I will tell you, it was absolutely disturbing, on how the child, we believe, was killed."
An autopsy was scheduled for more details on the cause of death, he said.
Investigators now believe the child was killed well before Smith placed her 911 call — possibly up to 12 hours earlier.
It does not appear that local child protective services had any past contact with the family, Spencer said, but investigators are looking at other jurisdictions.
The search for the missing child included volunteers from Red Rock Search & Rescue, a helicopter, several law enforcement agencies and an FBI joint child abduction rapid response team, Spencer said.
The body of the 3-year-old, found in a remote area near Lake Mead, about 30 miles away from the Las Vegas Strip, comes a little less than two weeks after the body of another child of the same age was found dead in a duffel bag in Las Vegas. The mother of that child, Yvonne Thomas, 29, is accused of killing the little girl and is in custody, The Associated Press reported.
Spencer referenced that case in Monday's news conference, saying that "it's deeply disturbing that I'm here talking to you, very similar details, a week and a half after the last child that was a victim of being murdered inside a house with the people who are supposed to care for them."
"Having children is stressful. Having toddlers are stressful. Having a baby is stressful," Spencer said. "If you find yourself in a situation where you cannot care for your child, you can take your child to a fire station, you can take your child to a hospital."