A North Carolina mom is demanding that police throw the book at a daycare worker who she claims breastfed her 3-month-old son against her wishes.
Kaycee Oxendine claims the worker — a substitute at Carrboro Early School — told her the boy was constipated and offered to help by nursing him.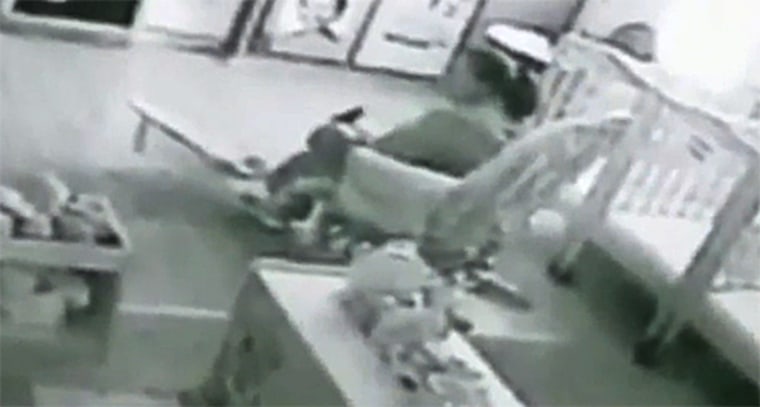 "She said, 'Oh, I have lots of breast milk,'" Oxendine told the local NBC affiliate WRAL. "I said, 'Oh, that's not pleasant. That's kind of nasty. I don't know you, and even if I did, no.'"
Oxendine said the minute she walked out of the infant room the sub "picked up my son and put him to her breast."
The angry mom said another teacher at the school blew the whistle on the sub and she later saw what happened on surveillance video.
"It makes me sick to my stomach," Oxendine told WRAL. "If I had any doubt in my mind, I never would have walked out of the room."
Oxendine said her son, who was born premature and has a delicate immune system, started vomiting later Friday and they rushed him to a hospital emergency room where doctors determined he was lactose intolerant. He is now home and fine.
"My son had to be stuck with needles and have blood drawn and things like that," she told the TV station. "It's very disturbing as a mom to sit and wait and wonder what the results will be."
The Carrboro Police Department is looking into Friday's incident.
"The case is still under investigation and no charges have been filed," Captain Chris Atack wrote in an email. "I am hoping we will reach a decision soon."
The state's Health and Human Services department is also investigating the alleged breastfeeding incident, NBC News has confirmed.
Daycare director Daron Council did not return a call for comment.