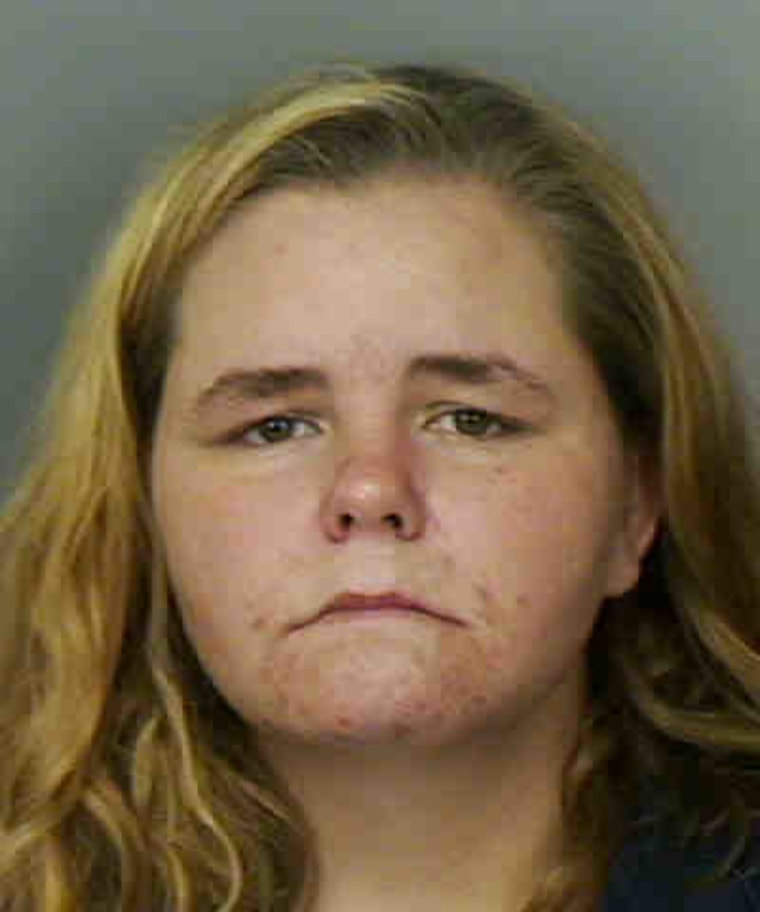 The mother of one of the two girls facing charges over the suicide of a bullied 12-year-old Florida girl was jailed Friday on child abuse charges in a case authorities say is unrelated to the felony case against her daughter.
Vivian Lee Vosburg, 30, of Lakeland was being held without bond in the Polk County Jail on two counts of child abuse with bodily harm and four counts of child neglect, the sheriff's office said.
Vosburg is the mother of one of two girls who are charged with third-degree felony stalking in the suicide of Rebecca Sedwick, 12, who jumped to her death from a third-story cement plant structure in central Florida last month after having been verbally, physically and cyber bullied throughout 2012 and 2013.
Both girls have been released into their parents' custody, and authorities stressed that the case announced Friday is unrelated to that investigation.
According to the sheriff's affidavit, deputies acting on several tips identified Vosburg on a video posted to Facebook showing a woman punching and screaming profanities at two 12-year-old boys who had been fighting.
Four other children are seen in the video, which was posted in July by one of the children, investigators said. The sheriff's office said Vosburg has "access" to all six children.
According to the affidavit, Vosburg told investigators Thursday that she was the woman in the video and acknowledged punching one of the boys in the face and the other in the back of the head and shoulders. She said she knew she shouldn't have hit them, according to the affidavit.
Sheriff Grady Judd said the was still on Facebook as recently as Friday morning.
"This clearly indicates to us that this appears to be a normal way of life," Judd said at a news conference. "They're laughing and cussing and throwing the F-bomb around, then they're posting that conduct for all to see."
Of Vosburg's daughter, he said: "The apple doesn't fall far from the tree."
Vosburg was held pending a preliminary court appearance Saturday morning. She shook her head "no" when she was asked whether she had any comment as she was taken in handcuffs to be booked Friday.