The mother who dropped her 2-year-old son into a cheetah exhibit at a Cleveland zoo in April was sentenced Wednesday to a year of probation, dodging possible jail time.
Columbus-area woman Michelle Schwab, however, must undergo parenting classes instead of serving 180 days behind bars, according to NBC affiliate WKYC. She pleaded no contest last month to a reduced charge of aggravated trespassing, a misdemeanor.
Police claim she dangled her son over the railing at the Cleveland Metroparks Zoo, leading him to fall about 10 feet and break his leg. He was uninjured by the cheetahs.
Schwab, 37, cried in front of the Cleveland Municipal Court judge, saying the events that day happened so fast.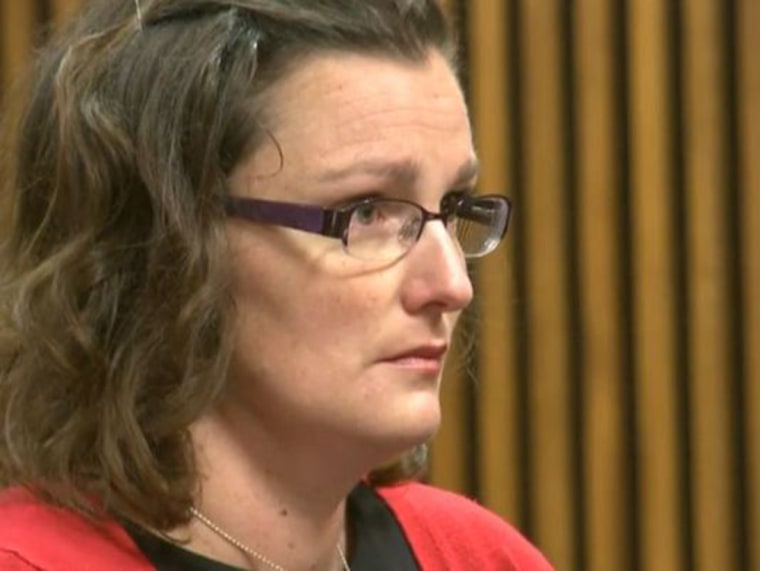 While Judge Ronald Adrine said he understood that it was traumatic to see her son fall, he still chastised her.
"I have a lot of concerns that this event took place, to put a child on top of an enclosure," Adrine said. "It's a scary proposition and it's unconscionable."
Schwab's probation will also include a period of supervision and counseling "to ensure we move forward and your parenting skills are shored up," Adrine added.