The families of two Florida teenagers who disappeared off the Florida coast during a fishing trip last year suspect that foul play may have been involved, a suspicion that authorities have taken seriously for several months, court documents and investigative records reveal.
The boys, Perry Cohen and his longtime friend Austin Stephanos, who would both now be 15, remain missing more than nine months after they vanished July 24, 2015, while on a fishing trip. Their marooned fishing boat was discovered off Bermuda last month, with an iPhone and a tackle box on board, the Coast Guard said.
The iPhone, which was heavily damaged by saltwater, is at the center of a legal dispute between the boys' families. Pamela Jill Cohen, Perry's mother, has sued Austin's parents, Carly Black and William Blu Stephanos, demanding that the phone be turned over to third-party investigators for professional examination.
Related: Boat Belonging to Missing Florida Teens Austin Stephanos and Perry Cohen Found Off Bermuda Coast
The phone belonged to Austin, but in her legal action, Perry's mother says her son's phone was broken, so the boys agreed to share use of Austin's phone, and thus she has a compelling interest in its contents. In the action, Cohen argues that she "will continue to suffer irreparable harm if the iPhone is not properly handled as material evidence in a possible maritime crime or homicide."
The Florida Fish and Wildlife Conservation Commission, which turned the phone over to Austin's parents this week, is also named in the suit. A hearing is scheduled for Friday afternoon in state circuit court in Palm Beach County.
A 128-page investigative file dated Feb. 8 reveals that the FBI has been involved in the investigation since September and that in December, state investigators requested subpoenas for phone records in connection with "an official investigation of a suspected felony."
The FBI's involvement began in September, when Austin's stepfather, Nick Korniloff, contacted the FBI and a Fish and Wildlife Commission criminal investigator saying he believed the boys were abducted, according to the file.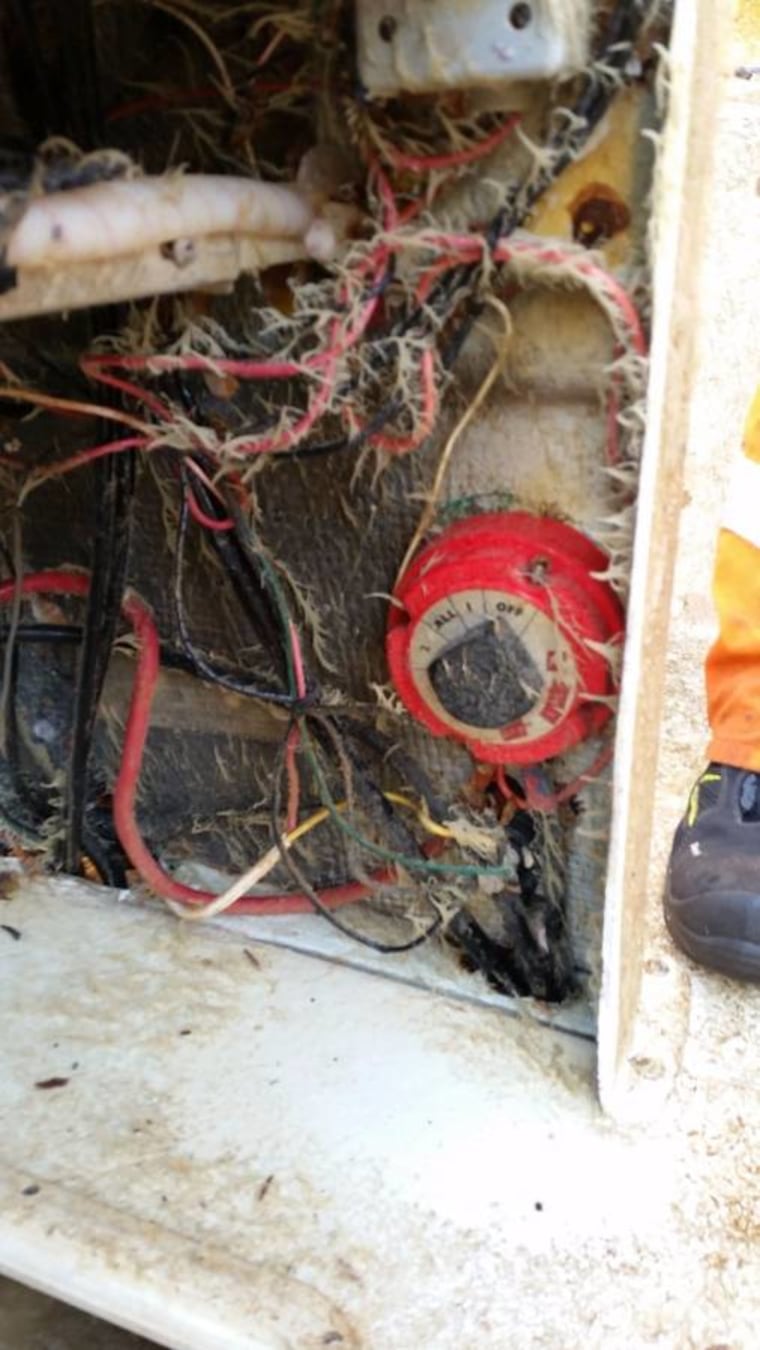 The investigative file also discloses that at least two friends of Austin's received a Snapchat message from him on or about July 24 reading "we're f'd." Investigators stressed, however, that neither friend could definitely confirm that they received the message on the day the boys disappeared.
But Pamela Cohen's attorney, Guy Bennett Rubin, told WPBF-TV of West Palm Beach that photographs of the marooned vessel, which was recovered by a Norwegian supply ship on March 18, prove that "the boat was disabled intentionally."
The photographs show the ignition switch and the battery — both of which were in hard-to-access parts of the boat — in the "off" position."
"So we don't know whether foul play was involved or not," Rubin told the station.
Speaking separately at a news conference this week, Rubin said the Fish and Wildlife Commission "has indicated to us that the investigation is open and continuing, and they are taking all of this new information very seriously."
Rubin said Cohen is "desperate" to know what happened, and "we're not going to just stand by and let someone kind of filter the information that we get."
In a statement released through a foundation that the Cohen family set up in their son's memory, Pamela Cohen said the family gave its consent for the Fish and Wildlife Commission to turn Austin's iPhone over to independent investigators. Authorities haven't said explicitly that Austin's parents refused to give such consent, but the Fish and Wildlife Commission said it returned the phone to them this week.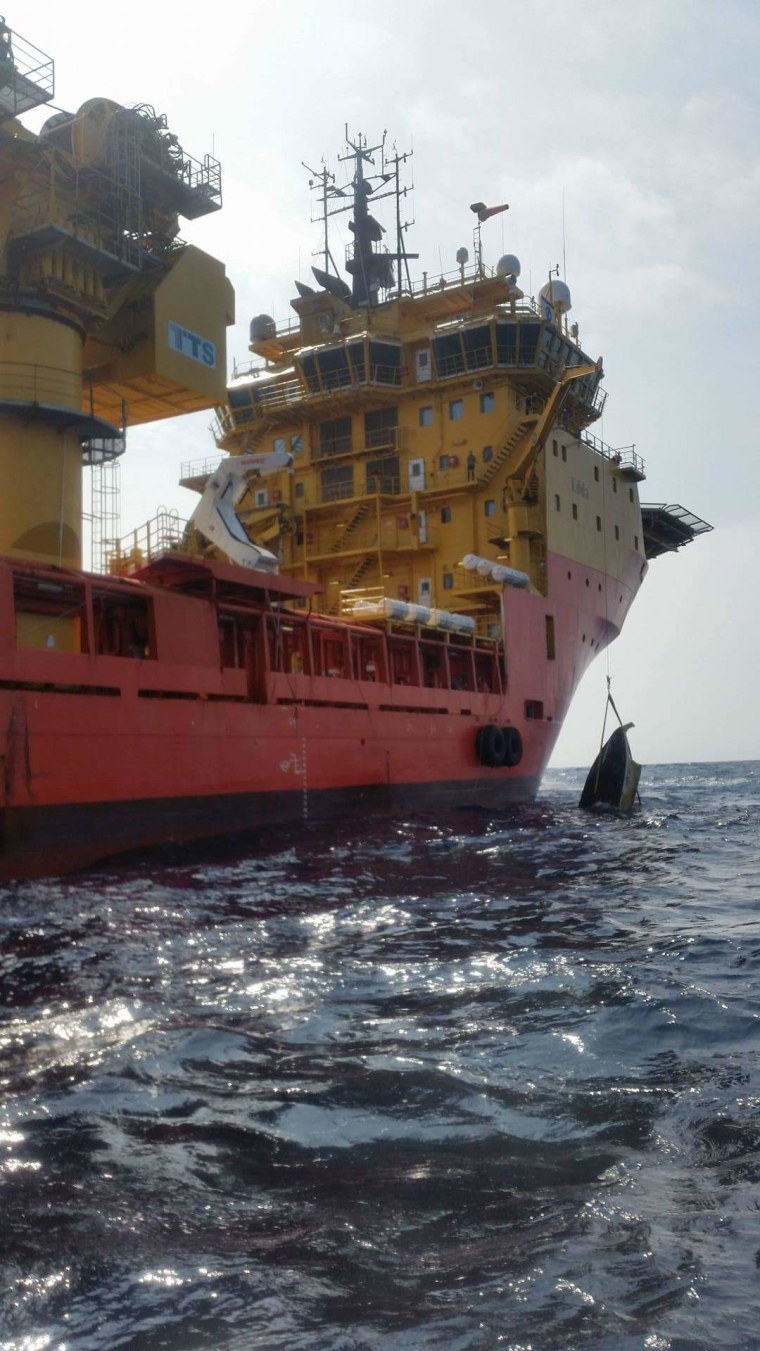 In a statement of their own, Austin's parents said they were working with Apple Inc., "who seems willing to help us try to get the phone operational again." They promised to share the phone's data with Cohen and with investigators, but they said they didn't want to compromise any potentially "very sensitive and very personal" information.
"In light of the recent San Bernardino incident involving attempts by the FBI to retrieve data from a locked iPhone, we felt that it would be best to avoid the pressures of having these efforts played out in the media," they said.
But "this is no less a serious matter to us than it has been for the San Bernardino families," Cohen told NBC News.
"As a mother, I owe it to Perry to fight for him when he cannot," she said. "We need to avail ourselves of the best resources and intelligence to preserve and retrieve this potentially vital iPhone information. We all want truth and transparency."