NBCNEWYORK.COM
The mother of a third-grade girl says she's upset that the city Department of Education sent home a health assessment in her daughter's book bag that categorizes the 9-year-old as "overweight."
Each year, 870,000 New York City public school students in kindergarten through grade 12 are handed their Fitnessgram assessments and told to bring them home without peeking inside.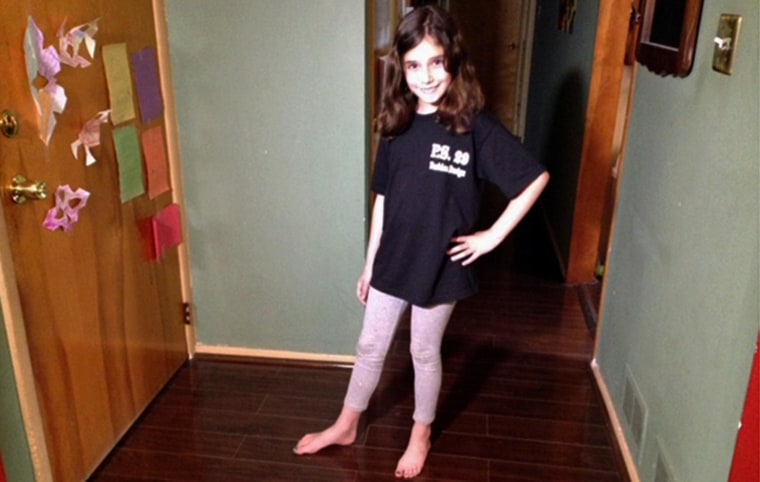 Laura Bruij Williams says her daughter, Gwendolyn Williams, looked at hers, and asked her about it one night while getting ready for bed at their Staten Island home. Gwendolyn is 4 feet 1 inch tall and weighs 66 pounds.
The analysis said her Body Mass Index is "overweight."
"She said 'Mom, school told me that I'm overweight,'" Williams told NBC 4 New York. "I was very angry and upset because I don't want this to be the kind of thing that sticks with her."
The Department of Education says the assessments are "based on whether an individual student is in the Healthy Fitness Zone for their age and sex."
They are supposed to be sealed and given to parents only, so that the adults can start conversations with their kids about good eating habits and exercise.
Williams, who says her daughter is active and healthy, said she would have preferred the assessment be given directly to parents so that children aren't even tempted to look. She said a friend of Gwendolyn's was in tears about her assessment.
"I think they should be sent to parents, mailed home or have them finished for conferences," Williams said.