All loose monkeys were accounted for Saturday night after three escaped following a crash Friday in rural Pennsylvania, authorities said.
The crash occurred in Montour County's Valley Township when a pickup towing a trailer with the primates turned in front of an oncoming truck and was hit. The trailer separated from the truck and three monkeys escaped, according to the crash report.
Pennsylvania State Police Trooper Andrea Pelachick said Friday that the vehicle was carrying "a hundred monkeys."
Temperatures in Montour County plunged into the single digits Friday night as authorities searched for the monkeys. Early Saturday, troopers said one monkey was still unaccounted for. All had been found by Saturday evening.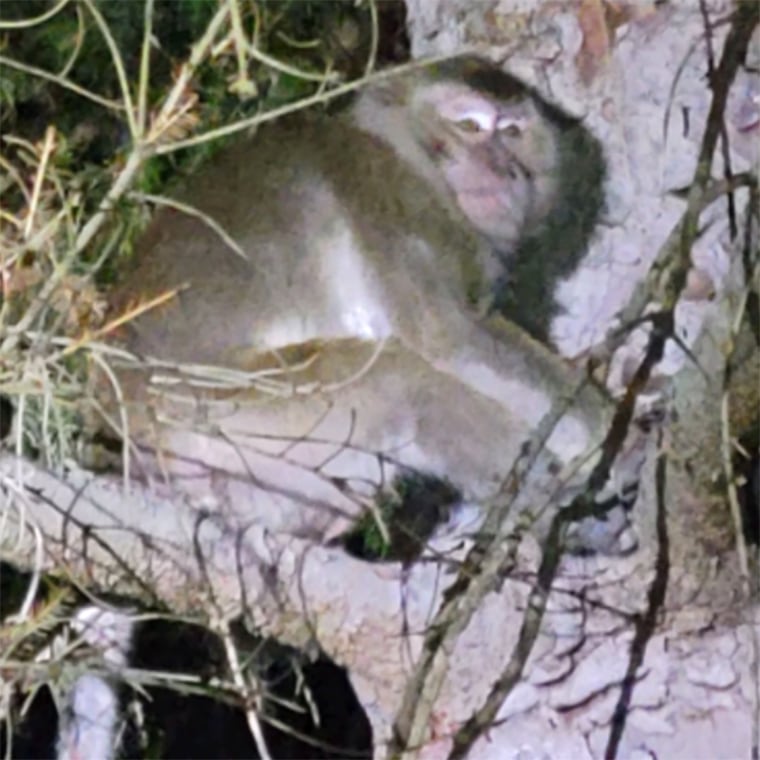 Authorities had been instructed to secure the area for the Centers for Disease Control and Prevention and the Pennsylvania Department of Health, Pelachick said.
The shipment of monkeys was en route to a CDC-approved quarantine facility after arriving Friday morning at New York's Kennedy Airport from Mauritius, the agency said.
The truck had been on its way to a lab, Pelachick told The Daily Item newspaper of Sunbury.
The location of the lab and the type of research for which the monkeys were destined weren't clear.
Asked if the missing monkeys had any health issues, the trooper said it wasn't clear.
Monkeys have been known to transmit diseases, including monkeypox, and the herpes B virus, which was reported to have killed its first human in China last year.
"We're asking everyone to stay to stay away from the monkeys," Pelachick said. "If they see one, call 911 immediately and get away from the monkey."
The multi-vehicle crash closed Route 54 near Interstate 80 for about three hours, according to the Pennsylvania Department of Transportation.
One person involved in the pickup that was hit was taken to the hospital with a minor injury, the crash report said.