Three women were injured, including one flown by helicopter to a hospital, after an otter attacked them as they floated on a Montana river Wednesday, officials said.
The incident occurred shortly after 8 p.m. on the Jefferson River, when the trio was on inner tubes three miles upstream from the Sappington Bridge, around 10 miles southeast of Caldwell, the Montana Department of Fish, Wildlife and Parks said.
The women spotted "one or two otters," and one of the otters swam over and attacked them, the department said in a statement.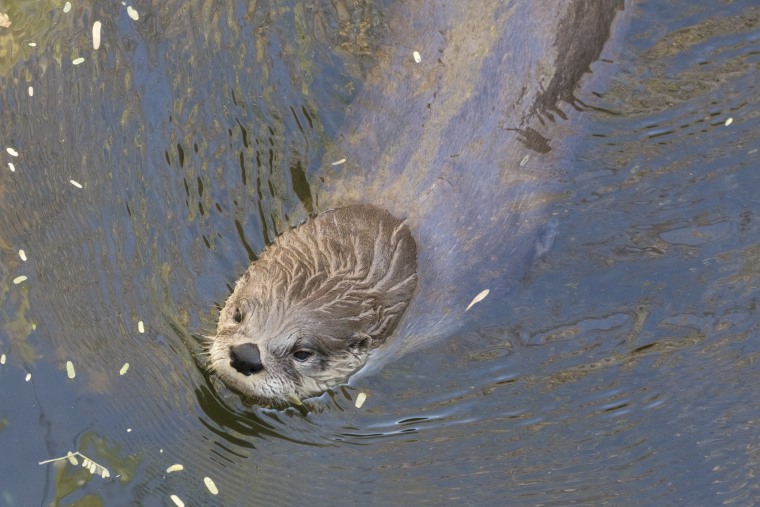 The otters left after the women got out of the water. One of the women suffered injuries serious enough that a helicopter flew her to a hospital, the wildlife department said.
The woman who was flown to the hospital had severe bites to her face and arms, NBC Montana reported. The other two had superficial wounds, the station reported. The women all are Montana residents.
The wildlife department said it doesn't plan any action against the otter.
"While attacks from otters are rare, otters can be protective of themselves and their young, especially at close distances," the department said in a statement.
The animals usually give birth in April and have their young with them in waterways in the summer, it said in the statement.
The women who were attacked were not identified. Officials urge people to give wildlife space.
Adult Northern river otters weigh around 20 pounds and are around 47 inches long, according to a field guide from Montana's state government. They range in most of the state.