After 70 years in near obscurity, the men and women who worked to preserve cultural artifacts during World War II, nicknamed the "Monuments Men," will be awarded the Congressional Gold Medal.
U.S. Senators Roy Blunt (Mo.) and Robert Menendez (N.J.) introduced the bill that was passed with bipartisan support in the House and Senate Tuesday.
The Monuments Men were a group of 350 men and women from 13 countries who were unlikely heroes on the frontlines of World War II. Art history scholars, museum directors, artists, architects and archivists – their task was to save art, artifacts, monuments and architecture from destruction at the hands of Hitler and the Nazis.
During the last year of the war, and during the post-war years, they recovered more than 5 million artistic and cultural treasures stolen by the Nazis, according to the Monuments Men Foundation web site.
George Stout, a World War I veteran and an expert on art conservation at Harvard, led the push for the army and museum community to making saving the art part of the war effort.
"To safeguard these things is part of the responsibility that lies on the governments of the United Nations. These monuments are not merely pretty things, not merely valued signs of man's creative power. They are expressions of faith, and they stand for man's struggle to relate himself to his past and to his God," Stout said.
The scholars-turned-soldiers story was first popularized in a best-selling non-fiction book by Robert M. Edsel, the Founder and Chairman of the Monuments Men Foundation. The recent Hollywood movie "Monuments Men" starring George Clooney, Matt Damon, Bill Murray, Cate Blanchett was released earlier this year.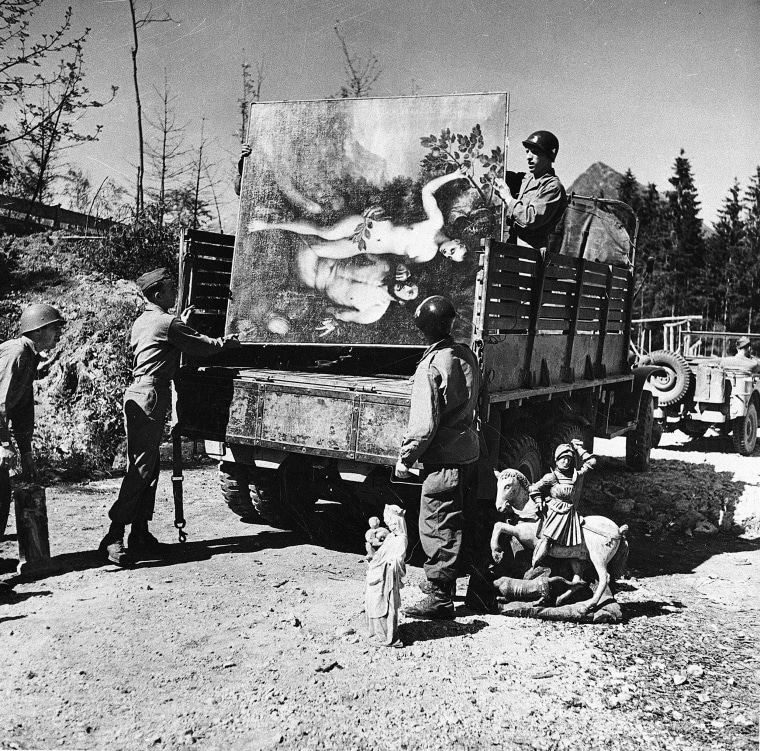 "This is an extraordinary honor for the Monuments Men that gives even more special meaning to Memorial Day. The men and women who collectively comprised the Monuments Men set the standard for the protection of artistic and cultural treasures during armed conflict working under the most harsh conditions imaginable," Edsel said, according to a press release from Blunt's office.
- Petra Cahill