More than 75 students at the Iowa Law Enforcement Academy in Johnston were hospitalized because of carbon monoxide poisoning, authorities said Thursday.
Judy Bradshaw, the director of the Iowa Law Enforcement Academy, told reporters during a news conference that a security officer at the academy called 911 around 5:54 a.m. CST (6:45 a.m. EST) after smelling a strong odor of gas.
The cadets, all newly hired law enforcement officers still in training, were evacuated and initially taken to a nearby National Guard building.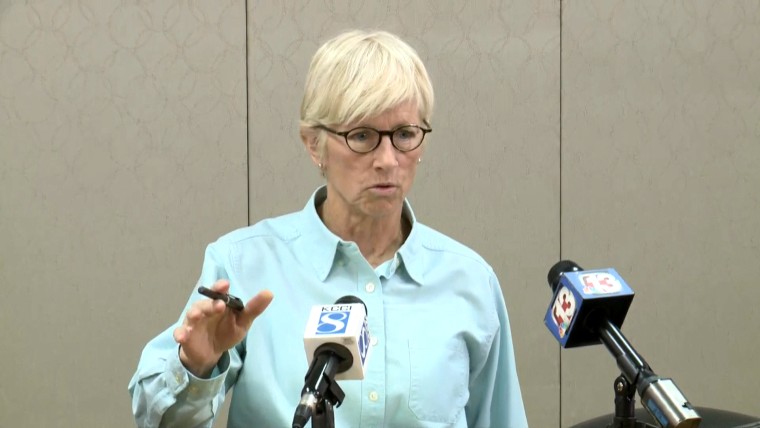 The dozens of cadets were later transported to various hospitals in the area after they started experiencing symptoms which included nausea, headache, and fatigue, Bradshaw said. An employee in the building was also hospitalized.
The students' carbon monoxide levels were tested at the academy and again once they were hospitalized. Chief Jim Clark with the Johnston-Grimes Metropolitan Fire Department said the basement in the academy had the highest levels of carbon monoxide, but they are still searching for where the leak originated.
"They're in good spirits," Bradshaw said. "They're first responders to be, and in training, so they're tough people."
Bradshaw said she does not believe the academy has a carbon monoxide alert system. The building is scheduled to be demolished and reconstructed in July, she said.
There are 97 students total in training at the academy. Bradshaw said 11 of them were not in the building at the time of the incident. Classes are expected to resume on Monday in classrooms at the National Guard building.