Inattentive driving involving cell phones accounts for more than a quarter of all car crashes in the U.S. , according to a new study out Monday.
The National Safety Council estimated that 21 percent of all crashes (1.2 million out of 5.7 million collisions in 2013) were attributable to cell phone use.
And texting while driving could account for another 6 to 16 percent of the total, raising the actual percentage of crashes involving cell phones from 27 percent to 37 percent, the non-profit group said in a report.
The variation in the number of texting-related crashes comes from two different studies used to develop the estimates: one said texting while driving increases the risk of an accident eight times, the other said 23 times.
Talking on a cell phone while driving makes a crash four times more likely, the report said.
"The incredible connectivity enabled by technology has resulted in a very dangerous environment behind the wheel," said Deborah A.P. Hersman, president and CEO of the National Safety Council. "While the public understands the risks associated with distracted driving, the data shows the behavior continues — we need better education, laws and enforcement to make our roads safer for everyone."
The organization said it created the estimates because cell phone usage is under-reported in federal crash statistics.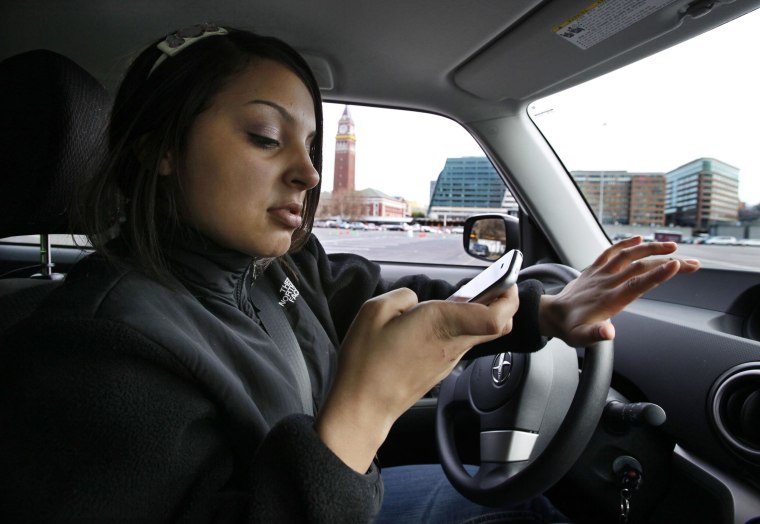 — William J. Gorta