Donald Trump's suggestion this week that police need to stop-and-frisk people more frequently rekindled a raging debate over aggressive law enforcement tactics and its impact on the public's troubled relationship with cops.
Trump, speaking at a candidates forum Wednesday, cited New York as proof that widespread stop-and-frisks work. Asked what he would propose to stop violence in black communities, he responded, "I would do stop-and-frisk. I think you have to. We did it in New York, it worked incredibly well."
But the Republican candidate failed to mention that his hometown, along with many other cities who followed New York City's crackdown, have become case studies in the perils of such an approach.
Four of the five biggest American cities — New York, Los Angeles, Chicago and Philadelphia — have all used stop-and-frisk tactics in an attempt to lower crime. Despite what Trump says, the results are mixed, and in each city the methods have been found unconstitutional for disproportionately targeting minorities.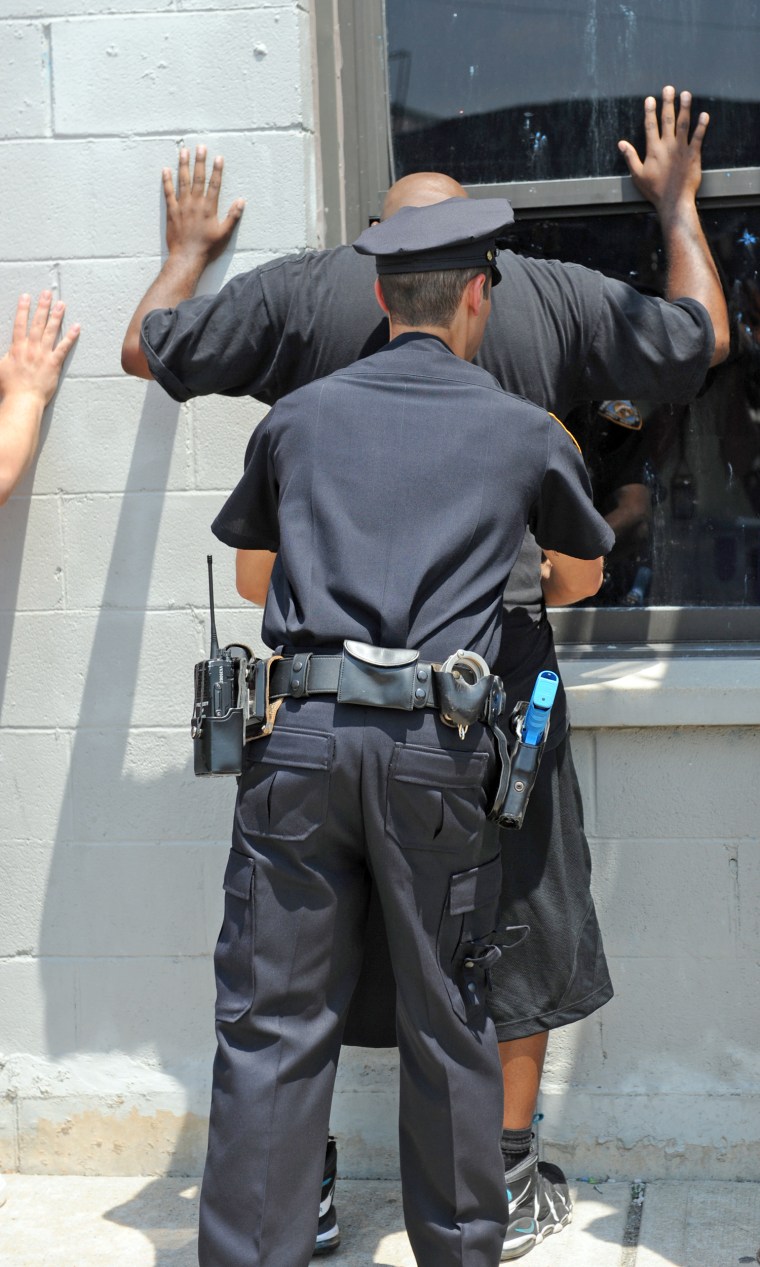 In New York, a class-action lawsuit led to a federal judge's ruling that New York's use of the tool violated the rights of minorities, with more than 80 percent of stops involving blacks and Latinos, with rarely any of the stops resulting in the seizure of contraband.
Related: Trump's Racial Rhetoric on Crime Puts Him in a Political Bind
Mayor Bill de Blasio won election that year by campaigning against stops, which have decreased dramatically. The city must now file regular reports on them.
Los Angeles spent more than a decade under monitoring by the U.S. Justice Department in response to excessive force, illegal arrests, and unconstitutional searches and seizures — including the disproportionate stopping of blacks, even though those stops were less likely than those involving whites to uncover weapons or drugs, researchers found.
The reforms, including collection of detailed data on stop-and-frisks, helped, advocates say. But the data collection has since ended, making it difficult to determine if things are still getting better.
Chicago agreed to reform its stop-and-frisk tactics last year after coming under pressure from the local branch of the American Civil Liberties Union, which found police were using the tool more aggressively — four times more often — than New York, with blacks bearing the brunt. The city agreed to bring in a federal monitor to oversee reforms.
Philadelphia made a similar pact with its local ACLU in 2011, agreeing to collect data on stop-and-frisks with oversight by a federal monitor. The latest numbers were not promising: a March monitor's report said the settlement had been violated thousands of times in 2015, with weapons hardly ever found.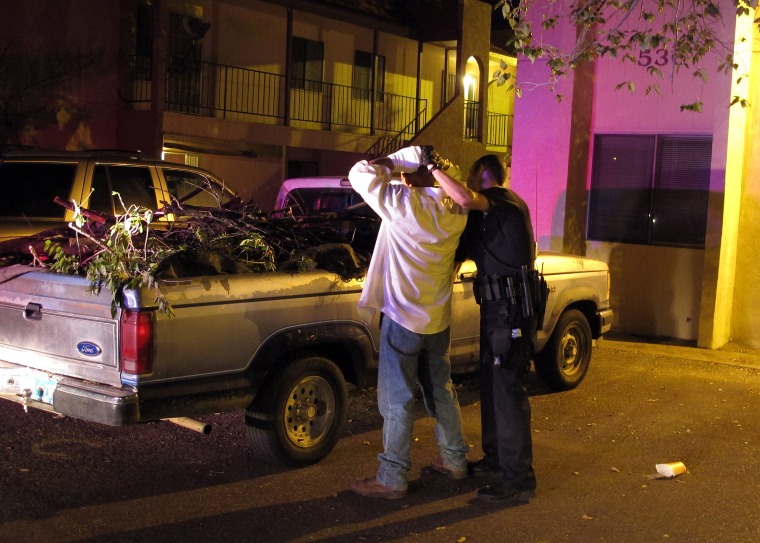 The argument for stop-and-frisks is that it cuts crime. But even in places where that has happened — New York being the most well-known example — it has also sown resentment and distrust in black communities, researchers say. That, they say, is why so many cases of public unrest in the past two years, starting with the August 2014 shooting death of Michael Brown in Ferguson, Missouri, have been triggered by encounters that began with a police officer's stopping someone in their car or on foot.
That antagonism led President Obama to create a Task Force on 21st Century Policing that recommended in an expansive report that all police agencies keep track of who it stops and searches, and why. Only then, reformers say, will America be able to better understand where the practice is working and where it's not.
Reformers say that when officers are more thoughtful in their encounters with people on the street — treating them with dignity and respect and empathy — they are more likely to be helpful, have a more positive perception of police, and be willing to give cops the benefit of the doubt when trouble arises.
"Bad encounters come back to haunt you," said Dennis Rosenbaum, a professor of law and criminology at the University of Illinois at Chicago and the outgoing director of the National Police Research Platform. "Good encounters are like putting money in the bank, building up trust."
The timing of Trump's comments underscored that tension: as he spoke, protesters clashed with police in Charlotte over an officer's killing of a man, and two other cities, Tulsa and Columbus, remained on edge over similar incidents.
Jeffrey Fagan, a criminologist at Columbia Law School whose analysis of New York stop-and-frisk data led to a federal judge's ruling that the NYPD's tactics were unconstitutional, said the impact dates much further back — to the late 1960s, when rioting in several American cities began with police stops that went wrong.
"What's changed?" Fagan said.
His research has found that stops are most effective when they target "objective" behavior that an officer deems suspicious, like witnessing a drug deal, or evidence of violence. That cuts out stops of innocent people, and reduces crime, Fagan said.
The folly of Trump's suggestion, he said, is that calling for more aggressive stops around the country forces officers to come up with more subjective reasons to stop someone. "You can't invent suspicion," Fagan said.