The Mormon Tabernacle Choir agreed Thursday to sing at Donald Trump's presidential inauguration — and not everybody back home in Utah is applauding.
Best known for their soaring renditions of religious and patriotic music, the 360-member Salt Lake City-based choir is one of just a handful of acts that Team Trump has been able to sign up for the Jan. 20 ceremony.
The chief spokesman of The Church of Jesus Christ of Latter-day Saints acknowledged the choir is already taking flak for agreeing to be part of the festivities.
"Response to the announcement has been mixed, with people expressing both opposition and support," said spokesman Eric Hawkins.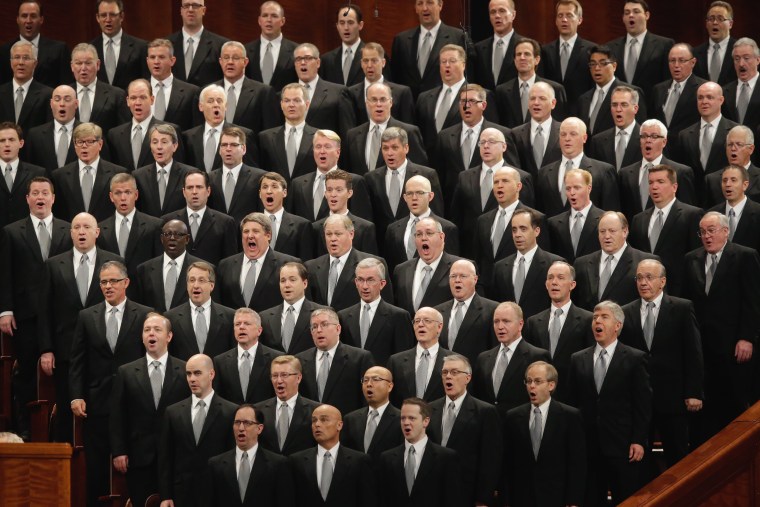 But he defended the choir's decision to sing for Trump.
"The choir's participation continues its long tradition of performing for U.S. presidents of both parties at inaugurations and in other settings, and is not an implied support of party affiliations or politics" said Hawkins. "It is a demonstration of our support for freedom, civility and the peaceful transition of power."
Previously, the choir sang at the swearing-in ceremonies for Lyndon Johnson, Richard Nixon and George H. W. Bush. It also performed at the inaugural parades for Ronald Reagan, and both Bushes.
"The Mormon Tabernacle Choir has a great tradition of performing at the inaugurals of U. S. presidents," said Ron Jarrett, president of the Mormon Tabernacle Choir. "Singing the music of America is one of the things we do best. We are honored to be able to serve our country by providing music for the inauguration of our next president."
Utah is a conservative state and the Mormons who make up the majority regularly back Republicans for president. But Trump's candidacy was too much for many.
This year Trump got 61 percent of the Mormon vote in Utah – far less than the 80 percent George W. Bush got in 2004 and the 78 percent Mitt Romney, who is a Mormon, got in 2012, according to one exit poll.
Trump also lost a lot of votes to Evan McMullin, a Mormon who ran as an independent.
It was also announced Thursday that the high-kicking Rockettes, of Radio City Music Hall fame, would be performing.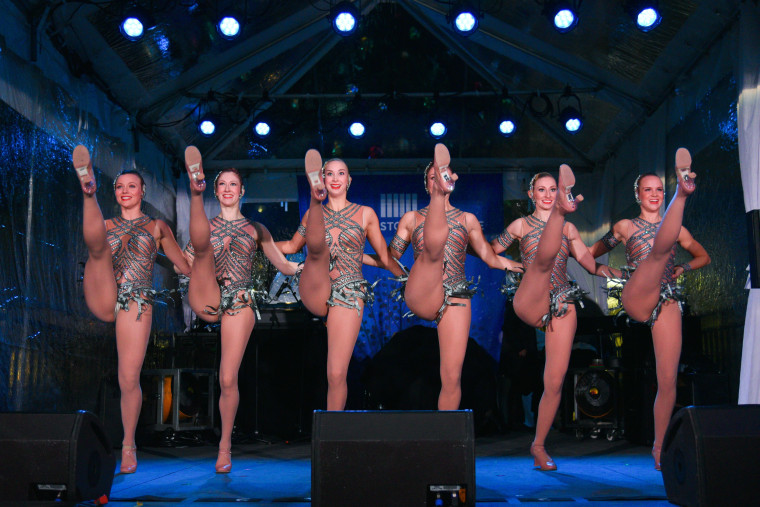 "The Radio City Rockettes, an original American brand, have performed at Radio City Music Hall since 1932 and, as treasured American icons, have taken part in some of the nation's most illustrious events such as Super Bowl halftime shows, Macy's Thanksgiving Day parades and presidential inaugurations, including in 2001 and 2005," James L. Dolan, executive chairman of The Madison Square Garden Company, which owns the Rockettes, said in a statement. "We are honored that the Rockettes have again been asked to perform in the upcoming inauguration festivities."
That announcement prompted some on social media to call for boycotts of the group, or for the women performing to stage walkouts.
Last week, "America's Got Talent" soprano Jackie Evancho agreed to sing the national anthem at the inauguration.