Not much stuns mortician Hari Close after embalming more than 12,000 bodies over 30 years.
But Close was left speechless last spring when he was tasked with preparing the body of a man who had been shot in the head with an assault-style weapon.
Close worked alone in his funeral home in Baltimore for 26 hours over three days, hoping plaster, clay and other materials could give the man's family the closure that comes with an open-casket funeral.
But there was not much he could do. The top half of the man's head was gone. 
"Imagine a full face, cut in half. It looked like half of an egg," Close said. "There was nothing there."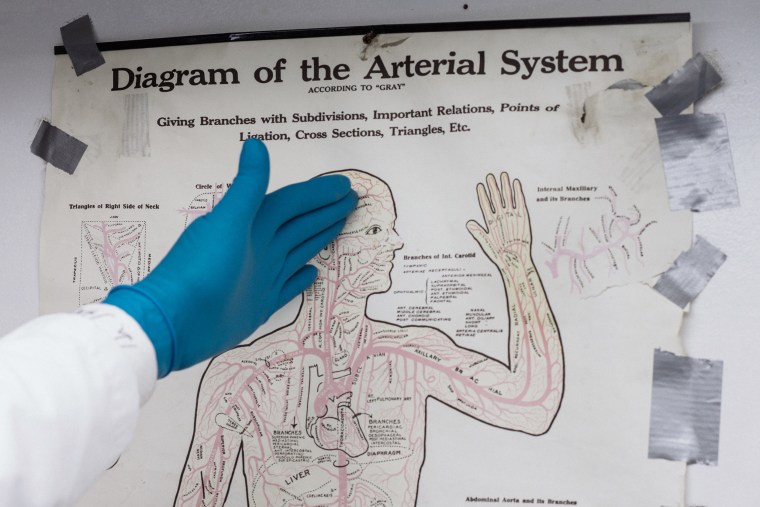 For Close, it was the latest intimate look at the destruction wrought by high-powered firearms, such as those recently used to kill 35 children and adults in an elementary school in Uvalde, Texas, a supermarket in Buffalo, New York, and a medical center in Tulsa, Oklahoma. 
"They're made for devastation," said Close, 61, who is also the president of the National Funeral Directors & Morticians Association. "It tears a body apart."
As a surge in gun violence over the last two years of the pandemic has led more bodies to their preparation-room tables, Close and other morticians are joining a nationwide call for federal lawmakers to enact change.
"I would love them to come into my funeral home and try to justify that type of death to a family," Close said. "They need to see the reality of these guns."
Open caskets help the healing process
When someone is shot in the head at close range with a handgun, it is still possible to hold an open-casket funeral — a critical step in helping loved ones grieve and heal while suffering a traumatic and sudden loss, several morticians said.
"It's almost like you don't believe that they're gone," said Monica Torres, an embalmer and a cosmetic reconstructive specialist in Phoenix. "That viewing, being able to see that person, it makes it real."
Embalmers can use a solution to glue the cranium back together, using photographs of the deceased when they were alive as references.
"We try our best to use our skills, no different than a surgeon would do. It's just post-mortem," said Vernie Fountain, an embalmer and a mortuary reconstructive specialist in Springfield, Missouri.
Other basic strategies include adjusting the lighting, or ordering a reverse casket if the wound is only visible from the right side of the face.
But if someone is shot in the head at close range with an assault-style weapon, embalmers are extremely limited in what they can do.
"It greatly diminishes the chances for success," said Dominick Astorino, an embalmer who teaches mortuary science at schools in Chicago and Detroit.
In the last decade, Astorino said he has worked on several bodies of U.S. military members killed overseas by weapons of war, as well as those of local residents gunned down by assault-style weapons.
"The nature of the wounds to the head look explosive," he said. "It's very sobering and unnecessary to see any human being in that condition."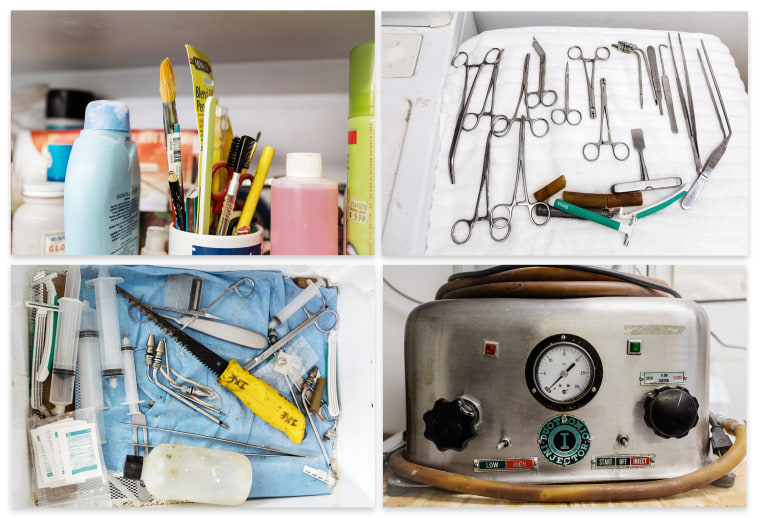 The challenges embalmers face
By the time some morticians receive shooting victims for preparation, many of the bodies have already undergone autopsies, especially if coroners have had to retrieve bullets for police investigations, Close said.
That adds to an embalmer's challenges, and each case is different, Astorino said.
The victim's age can also complicate restorations since children 6 and under have softer bones and thinner skin, Astorino added.
Besides trauma surgeons and coroners, morticians are among the few people who have to look upon such carnage for long periods of time.
"It is a very closed-door kind of thing," Astorino said. "And 99.9 percent of the U.S. population, our officials included, aren't seeing this kind of thing."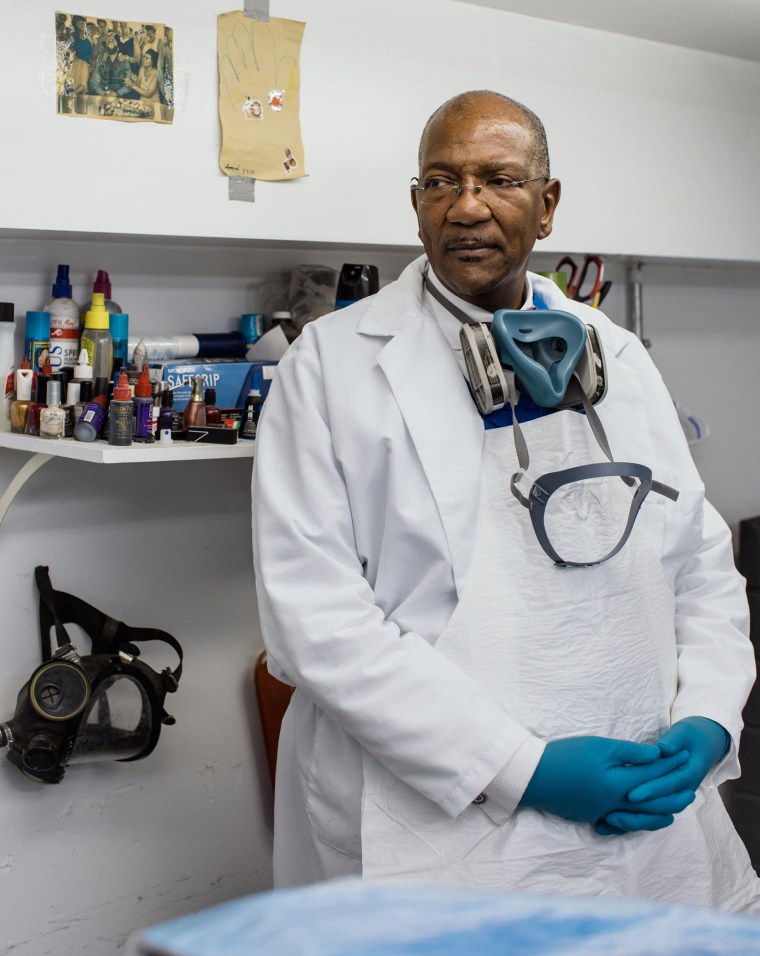 For the sake of consistency, funeral homes typically try to have the same embalmer work on a body from beginning to end, Close said. Each preparation, he said, takes about four to nine hours.
"We might work hours and hours trying to reconstruct, and the end result, the family will say close the casket. 'This is not him' or 'This not her.' That's a hard thing still to swallow," he said.
In extreme cases, if there is enough to work with, embalmers may try to drill holes in the facial bones and wire the skull shut. But such advanced techniques, and others like it, are not often taught by the roughly 60 schools and programs accredited by the American Board of Funeral Service Education, said Astorino and Torres.
That is in large part because more Americans than ever are choosing cremation over traditional burials, they said. In 2021, nearly 2 million people, or more than 57 percent of the dead in the U.S., were cremated, according to the National Funeral Directors Association and the Cremation Association of North America.
Because morticians say embalming may not be necessary or requested when there is no viewing ceremony, Torres, who has worked in the funeral industry for 14 years, said those services have become a "dying art."
The decline in embalming, as well as rising gun violence, propelled Astorino to add lessons on mass trauma reconstruction to his curriculum in Detroit about three years ago.
Astorino said it compounds a family's pain when an open casket is not an option and when loved ones are not able to see someone for the last time. "There's no way to put it into words what that's like," he said. "They've suffered this catastrophic, debilitative loss. To deny them that, it's heartbreaking."
Close agreed, saying it's a nerve-wracking moment when families make the decision to keep a casket open or shut, since the image of a loved one laying in a coffin often stays with them.
"You're always going to refer back to the first viewing," he said.
'Pulverized by the bullets'
In emotional news conferences and congressional testimony, doctors and surgeons who treated victims in the recent massacres have described in excruciating detail the way many of them died.
Because such high-velocity weapons cause "extremely destructive" tissue wounds, the injuries are "horribly lethal" at close range, said Dr. Ronald Stewart, who cared for victims in the May 24 school shooting in Uvalde. Most victims do not survive long enough to make it to an emergency room, he said.
In Uvalde, two children were "decapitated" and "pulverized by the bullets fired at them, over and over again," said Dr. Roy Guerrero, the city's only pediatrician. Their flesh had been so ripped apart, Guerrero told lawmakers last week, that the only clue to their identities were the "blood-spattered cartoon clothes still clinging to them."
The severity of the wounds — extreme even among those who survived — were similar in Buffalo, where authorities said a white gunman killed 10 people in a racist rampage targeting Black people at Tops Friendly Market on May 14.
Though he survived the shooting, Zaire Goodman, 20, was left with one bullet hole wound in his neck, two in his back, another in his left leg, as well as pieces of shrapnel embedded in his body, his mother, Zeneta Everhart, testified before Congress.
"As I clean his wounds, I can feel pieces of that bullet in his back," she told legislators. "Now I want you to picture that exact scenario for one of your children."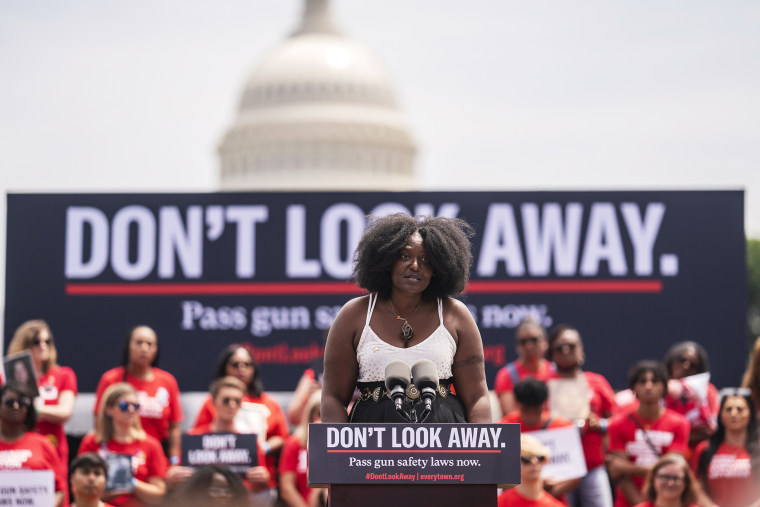 'Can no longer stand back'
On Sunday, a bipartisan group of U.S. senators announced a framework agreement on new gun legislation. If passed, proponents say it would be the first major federal gun legislation in nearly 30 years.
The initial package does not flat out ban assault-style weapons or raise the legal age for buying them, two restrictions many Democratic lawmakers and gun-safety advocates have pushed for. But it does include measures that enhance background checks on gun buyers and provide substantial resources for states to implement "red flag" laws, which aim to stop people from buying or possessing firearms when they show they're threats to themselves or others.
The tentative agreement was announced a day after thousands of demonstrators took to the streets to demand action in more than 450 rallies nationwide.
Meanwhile, Close is urging more of his colleagues, particularly those in predominantly conservative states, to join the fray.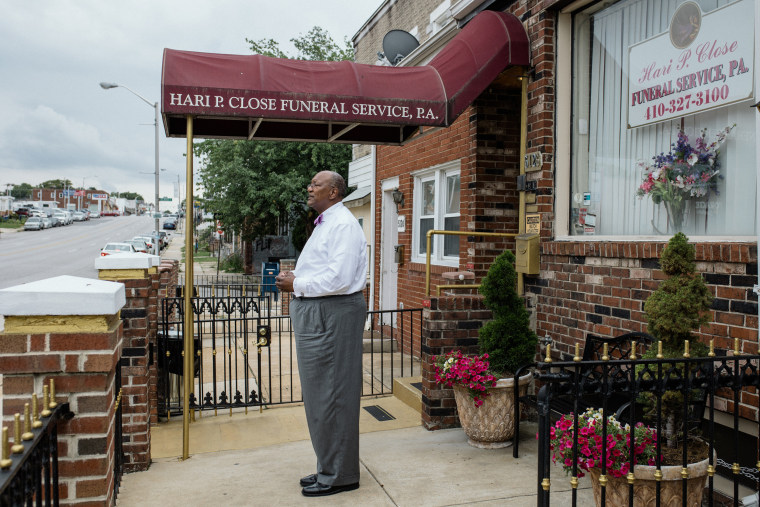 "With all due respect and no disrespect, the funeral directors can no longer stand back when they see the results of all of this," Close said.
"We see the reality of it every day," he added. "How can you not be moved?"