The Department of Justice's ambitious pilot program to collect data on how many people police officers shoot or kill each year hinges on the voluntary participation by states and law enforcement departments.
It's a risky gambit given states' historical reluctance to share such information, criminal justice experts say.
And absent that data, federal officials have absolutely no idea how many people officers in the 18,000 police agencies across the country injure through excessive "use-of-force".
Americans "actually have no idea if the number of black people or brown people or white people being shot by police is up, down or sideways over the last three years, five years, 10 years," FBI Director James Comey said during a recent gathering of the International Association of Chiefs of Police in San Diego.
Until recently, there was no federal legislation requiring those departments to keep a tally, let alone provide those numbers to the federal government. And though Congress passed the Death in Custody Reporting Act two years ago — which now requires departments to track and submit fatal use of force data — the law still isn't in full effect.
There also still is no law requiring local departments or states to report how often their officers shoot, wound or use non-fatal force.
A handful of states have waded into this data abyss and sought to collect this information. At least four, including California, Colorado, Connecticut and Texas have already begun gathering police use of force data from within their own borders.
In 2013, only 14 states gave some number on police related fatalities to the FBI, according to data compiled by the Guardian. In 2014, only 11 states did.
The numbers over the last ten years have been erratically reported, with Florida never making a single mention of police use of force to the FBI.
Related: How Americans See Race and Racial Relations is Shifting Dramatically
In the absence of any statutory requirement, the "default setting" for local law enforcement institutions is to not share, said Justin McCreary, a professor at the University of California Berkeley School of Law.
McCreary said the nation's police agencies are a mix of large and small departments, budgets and manpower and they may not be reporting the information because they don't have or can't expend the resources, infrastructure, and time needed to collect the data.
"Transparency does have costs. Seeking more information means fewer hours working your beat," he said. "Collecting information can leave officers frustrated with the amount of paperwork involved," he said.
But that doesn't take away from the fact that data collection may be important given the "crisis in public trust in police," he said.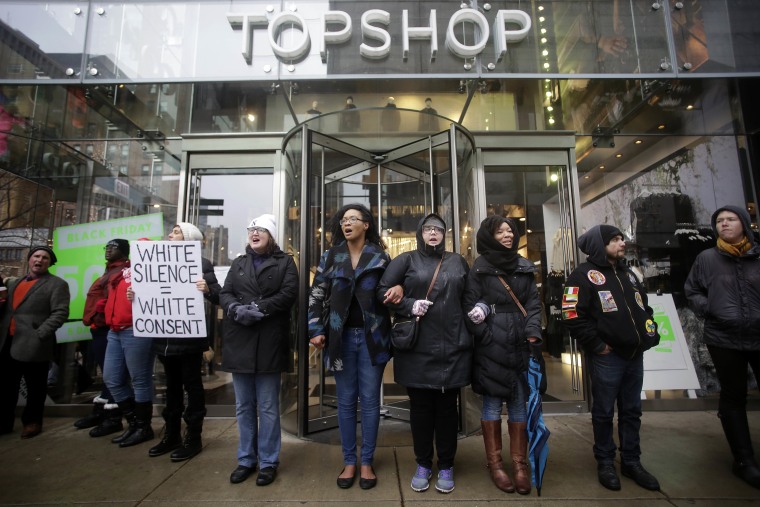 There has been effort made in states to better understand police violence data. In four states, California, Colorado, Connecticut and Texas, all police agencies are required to submit use of force data to the state.
California is a recent edition.
For more than 30 years, since 1980, California has been collecting death in custody data. That data has included an accounting of people who've died at jails, prisons and other detention facilities across the state.
In 2005, the data the state collected expanded to include arrest related deaths, those that happened out in the field.
But not until this year had there ever been a statewide to effort to collect non-lethal use of force data.
Legislation passed by the state legislature last year requires that every police department in California collect and submit their use of force data to the state.
Previously there was a patchwork of different practices and policies across the state, where a third of local departments collected use of force data electronically, a third on paper and a third didn't collect any information at all, according to the California Attorney General's Office.
"As more and more of these use of force cases occurred across the country, from Ferguson to Freddie Gray, people started to wonder 'just how frequent or uncommon are all these issues?'" said Justin Erlich, Special Assistant to Attorney General Kamala Harris. "So there wasn't any one particular event that inspired OpenJustice. Rather, there was an understanding that it is really important to have a conversation more generally with law enforcement and the community. Attorney General Kamala Harris thought that data would be a really important aspect to that conversation, so we wouldn't be simply talking about anecdotes but a holistic picture that could drive systemic change."
The new reporting requirement offers opportunity for a more apples to apples comparison between departments, in terms of how often force is used, the type of force and on whom.
As part of the new requirements to collect and report the data, the California Department of Justice teamed up with Bayes Impact, a technology nonprofit, to develop a simple program and interface for law enforcement to gather their statistics.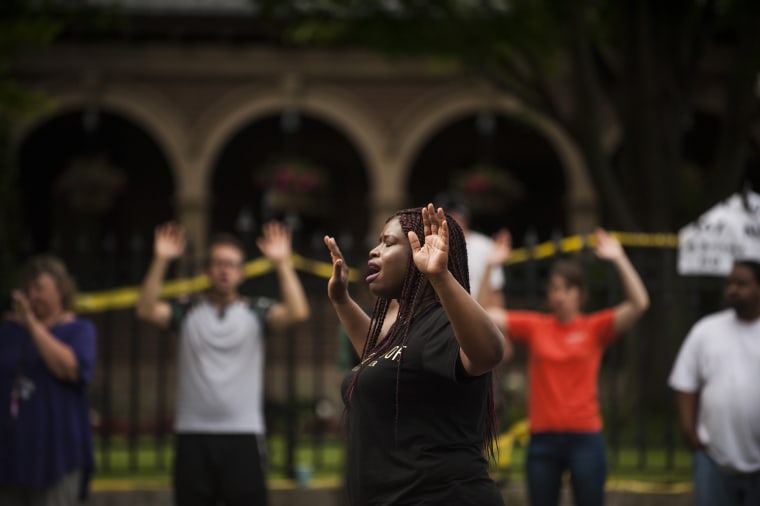 The system, URSUS, is billed as "the first statewide, all-digital police use of force data collection system in the U.S." The application is free for all of the state's more than 800 police departments and is completely open source, meaning, it is free for other states to replicate and reuse.
Police agencies are expected to deliver their use-of-force data by the end of the year. The state will then produce a report based on the info gathered and make that report public.
For communities and activists at odds with local police over ongoing police shootings, killings and unrest, the new reporting procedures are welcomed.
The June killing of Mario Woods, a 26-year-old black man, sparked another round of outrage over ongoing police shootings and killings across the country.
Woods was shot and killed by San Francisco police last December. Shortly before being gunned down, witnesses reported seeing Woods mumbling to himself and shouting at people as he walked down the street. At some point, police said, Woods slashed a bystander in the arm.
Cellphone video shows Woods surrounded by more than a half dozen cops, all yelling, all with their guns drawn.
Woods was pronounced dead at the scene.
The incident sparked public outcry and protests, prompting the mayor of San Francisco to request a full Department of Justice investigation of the city's police force.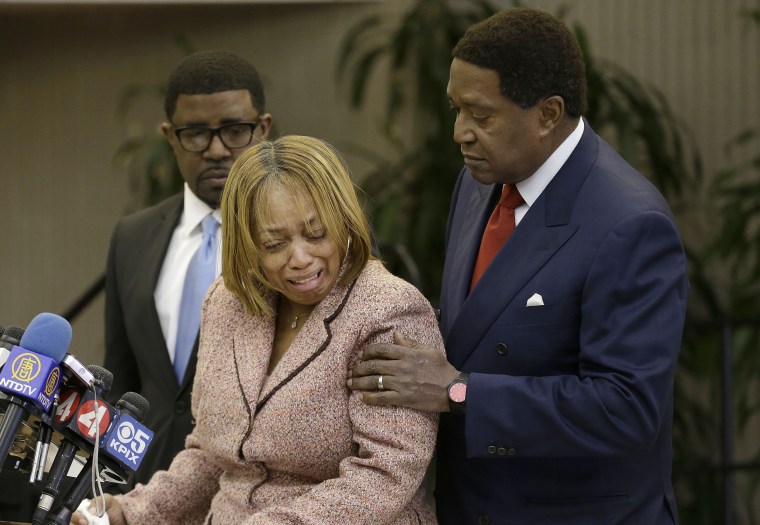 After reviewing 548 police use of force cases, the DOJ found the police department "does not adequately investigate officer use of force," "does not maintain complete and consistent officer-involved shooting files," and "has not developed comprehensive formal training specifically related to use of force practices."
A separate report conducted by the San Francisco Chronicle found that, since 2010, over 60 percent of all fatal shootings by San Francisco police involved people with some sort of mental illness.
In June, the San Francisco Police Commission approved a new use-of-force policy that centers on de-escalation and using minimal force. The edict also more stringently regulates officer actions when use-of-force might be necessary.
Related: Mario Woods Honored at Emotional Vigil on Would-Be 27th Birthday
The San Francisco Police Department did not return request for comment by NBC News.
"We've reached the high water mark for distrust of police," McCreary said. "The public is demanding transparency. Without data, trust is not likely to improve."