Police in Hampton, Virginia, Friday night announced that the mother of a 2-year-old boy who was reported missing Monday has been arrested and said they believe the child is dead.
The charges against Julia Leanna Tomlin, 34, are still pending, police said.
"Tonight, our hearts and prayers continue to go out to the loved ones of Noah Tomlin, and for Noah Tomlin," Hampton Police Chief Terry L. Sult said at a news conference.
"Unfortunately, to date, Noah has not been found. Based on the highly coordinated investigation we believe him to be deceased," Sult said. "This leaves us a little bit speechless, but the search for Noah continues. We'll never give up hope."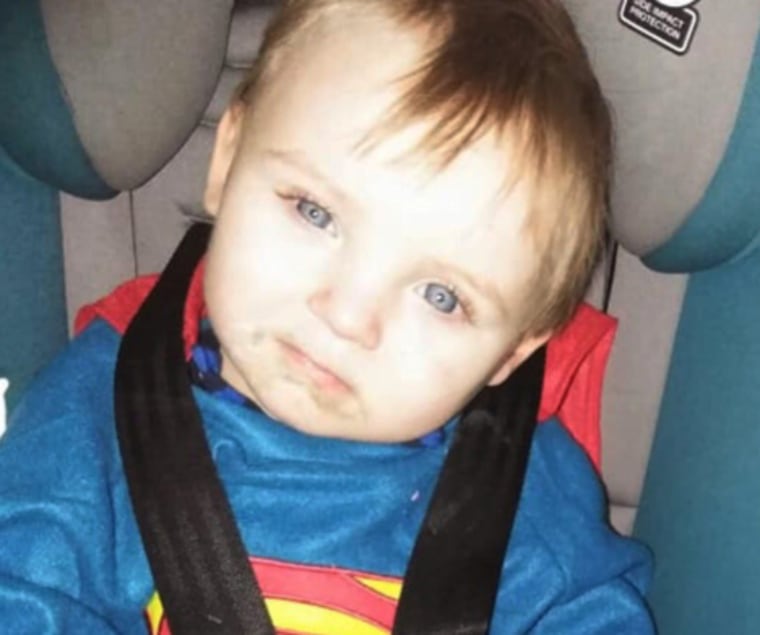 Police said that Tomlin reported her child missing at 11:36 a.m. on Monday, launching what has been described as an intensive search and investigation involving the multiple law enforcement agencies as well as the FBI.
Noah was reported to have been last seen by his mother in his bed in their Buckroe Beach area mobile home about 1 a.m. the morning that he was reported missing, Sult said.
Police said that the investigation is ongoing "and in a critical phase" and that the department was limited in the information it could release.
The police chief said earlier this week that some crews were focusing on a landfill about 10 miles from Noah's home, while others had extended the search beyond state lines.
Sult said Friday that authorities are "intensifying our search efforts to find Noah with a more specific focus, starting now."
"We ask that everyone keep Noah and those that love him in your hearts and your thoughts as our officers and agents continue their tireless efforts to find him," Sult said.
Sult said that the investigation led police to the conclusion that the boy is deceased, but he said he could not go into details at this time.
Searchers still hope to find Noah, the chief said. "We all pray that we still find him safe, but that's just not the way that it's pointing at this point," Sult said.
Noah's mother has other children, who are being cared for, and child protective services are involved, Sult said. Some of the children are with family members "and have been for some time," he said.